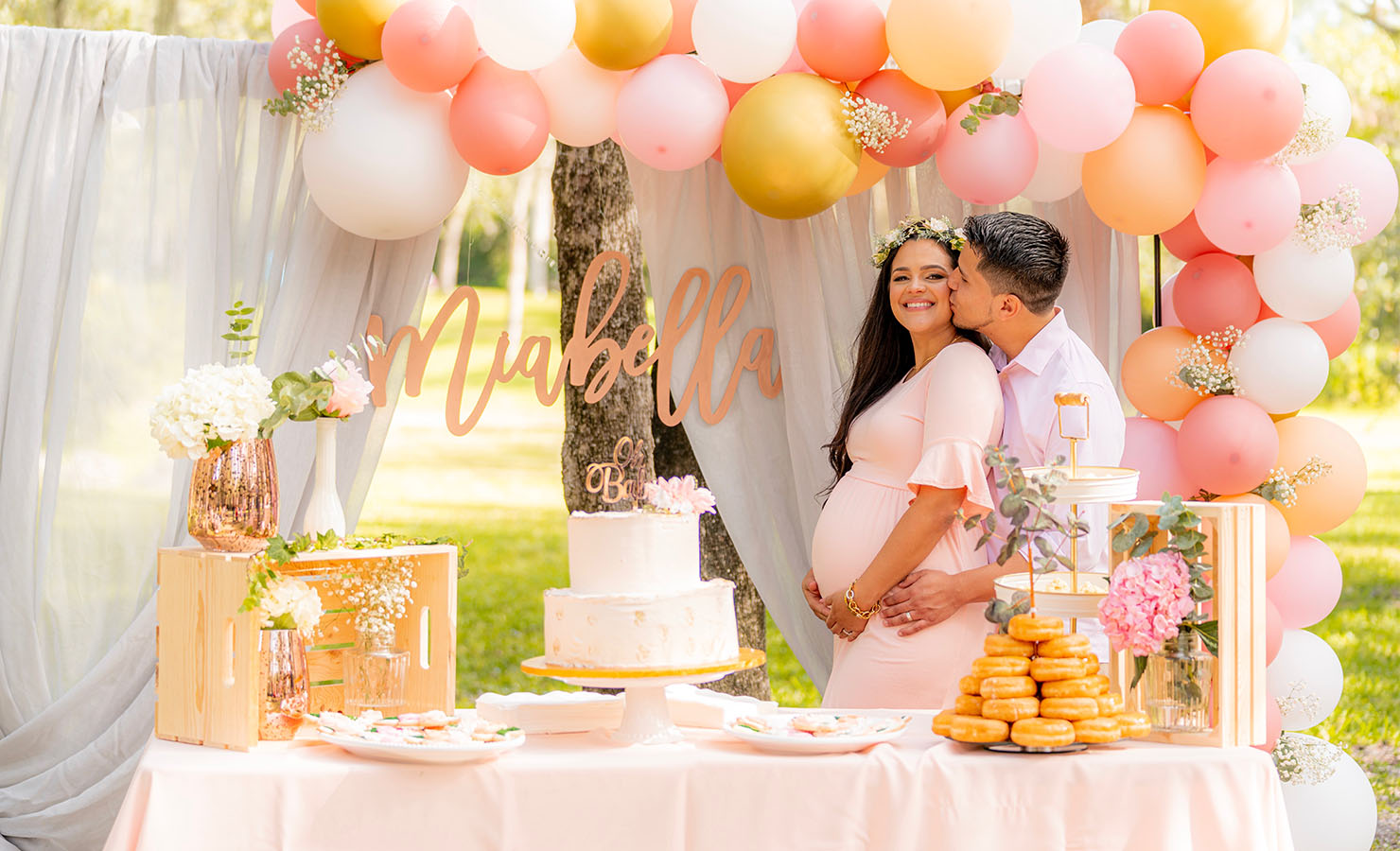 The Ultimate Guide to Baby Showers
What are baby showers?
Baby showers are parties or events usually thrown for the soon-to-be mum before giving birth. It celebrates the joy of a new life in a family and the beautiful transition of a woman into motherhood! But baby showers also serve a different purpose. It's also an event is to shower the mother with newborn gifts and essential items in preparation for the new baby. Cause as we all know, mum and dad will need all the help they can get once the newborn arrives!
Who should host a baby shower?
When thrown such questions, honestly, anyone can throw a baby shower celebration. In the past, it was said that the mothers closest friends or family members should host a party. Nowadays, an expecting mum could throw their own baby shower celebration and it'd be more than acceptable. There are no fixed rules on who should throw the celebration. As long as you have a good plan ahead, running the show would be easy peasy and fun.
When is it appropriate to host a baby shower?
Now, if you are planning a baby shower, you may wonder when's the best time to celebrate this occasion? The answer to this is no best time to host a baby shower. However, there is an unspoken understanding that baby showers should be held approximately 4 - 6 weeks before a baby's expected due date. There are many reasons for this, one being that risk of miscarriages decrease with each passing week. Many mothers want to be sure, and at the same time, in this timeframe, they can paint a better picture of what they are missing from their preparations or what help they may require.
What to do in a baby shower?
Now that you know the importance of celebrating a baby shower, let's get into the celebration! There are many ways to celebrate this significant occasion. Whether you do it big or small, you can always keep fun in the equation. Before we get into the fun ideas, let's start with the basics of the party.
Invitations
The very first step to planning your baby shower! Since most invitations usually come with an accompanying registry filled with gifts to be bought, it might be a good idea to have a family member or close friend send the invitations. And as always, prepare a list of the mummy-to-be's closest friends who would love to celebrate this big occasion and send out invites to them as early as possible to book their time.
Themes and Venues
Typical baby showers are often celebrated with balloons, food, and games! Starting with venues, baby showers do not have to be indoors. You can most certainly bring it out of the home. Have a party at a garden, a picnic session by your local park, a tea party themed, Avengers themes or even do it virtually online! Go crazy.
Get a theme based on expectant mum's favourite things. For example, if she likes Grey's Anatomy, you may even throw a medical-themed party. If you are doing it virtually, ensure that the expectant mum's place is decorated a little to suit the occasion. Have backdrops ready for her to highlight her as the main character on screen. You can even design your very own overlay for all members to use as a filter via virtual meet! Websites such as pinterest or weheartit, are the best to help you browse through different themes or ideas for baby showers.
Of course, fun decorations are a must to make the venue lively. You can always blow up some balloons and add in handmade props to help out. If you already know the baby's gender, you could fill the space with gifts of baby pink or blue colours! On the other hand, if you'd like to keep it gender neutral or even have a gender reveal, opt for neutral peach coloured deco instead!
Food & Refreshments
Once you get the venue and decorations settled down, the next main thing would be food! Prepare a mix of cuisine, you may also take into account vegan food for specific guests or delicious and healthy food for the mum. It is also best to take note of any allergies that a guest may have, so you can further narrow down the choice of food. Make sure you ask your guests!
Alternatively, you can always look to nearby restaurants or caterers to prepare food. GrabFood, Foodpanda, Beepit are all great applications to help you get your food right to your door. Or opt for customized cakes, cupcakes, or even pinata cakes! The possibilities are endless. If you prefer something a little more home-cooked, there is always an option of getting your guests to bring their own food, making it a potluck session. So, you don't have to be the only one cooking and can also work on the other agendas for the party. The best part is you don't even need to break your bank for the party!
Baby Shower Agenda
Speaking of agenda, make sure you have the time, date, day, location all fixed and ready for the guests. Plan out what will be done from the guest arrival to the end of the party. An example of agenda could look something like this:
12:00 pm - Guest Arrival
01:00 pm - Lunch
02:00 pm - Fun & Games Session
04:00 pm - Bonding Session (e.g. Mix & Mingle, Throwback Video, etc)
05:00 pm - Gifting session
05:30 pm - End
It is nice to have it all planned out so that the big day can go smoothly. It also helps guests to manage their time better should they also have other plans on the same day. But of course, don't stress out so much if you deviate from the agenda ever so slightly. It's only a guide, not a steadfast rule!
Games & Activities
As we all know, baby showers are more fun when you have the right activities planned. And no, it doesn't just have to be cliché baby shower games! Here's a list of fun games and activity ideas to help make the baby shower an unforgettable one.
1. Diaper Challenge
Now, are you ready for a real challenge? Not only will this be a fun little activity for the entire party but it's also good practice for the daddy & mummy-to-be! Have a toy baby or even a teddy bear set up with a diaper on a table, everyone has to try their best to put the diaper on the "baby". You can even time them to see who wears the diaper the fastest and most accurately. Need to up the challenge? Blindfold the contestants for a real challenge!
2. Guess the Baby
Ever wondered what sassy Aunty Susan looked like when she was younger? Or the soon-to-be-daddy? Then this game ought to be interesting while providing a hilarious glimpse into the past. Simply collect all baby photos of guests prior to the party and compile them on some slides for everyone to guess who it is! Not only does this game help us to bond with one another, it is also very nostalgic. You may even try to spot the differences in features of a person from baby days to adulthood.
3. Guess the Song
Whether you like music or not, all of us are still bound to hear them at some point in life. For this game, the host or game master can play a short clip of a kid's song or lullaby and let the guests participate and guess the name of the song. This game is both great to be done live or even in virtual parties. Guests can raise their hands as soon as possible if they want to guess. To add a lil' spice, each correct guess is entitled to a point and the highest scorer can be given a prize!
4. Charades
Charades is not a rare game for many. This game is played at almost any party and it is always good for a laugh. Guests can think of their own actions and act them out, letting others guess the action or word. You can even plan ahead as a host by preparing cue cards of words for the guest or include a fixed word in each invitation. Or go the "pictionary" route and prepare a mini white board with marker pens or paper, let the guest draw action words out, and let others guess. Not only does this require some drawing skill, it could also unleash guest's creativity.
5. Replace greeting cards with baby books
Now isn't that just a brilliant idea? Don't get us wrong, greeting cards are great and provide a sentimental keepsake for the parents. But think about how useful the dozens of baby books will be in the future! PLUS, guests can still write a heartfelt message on the book cover making it BOTH sentimental and functional wink
What gifts to bring to a baby shower?
Lastly, the highlight and purpose of baby showers lie in the gift-giving session. After all, a baby showers purpose is to "shower" the mummy-to-be with love, support and all the essential baby gifts. This could be a daunting task for the first time guest to figure out what to get for the celebration. As a host, it is much better if you could prepare a registry of gifts or items needed. This way, it gives a clearer picture for the guests to decide what they want to buy. Here are some newborn gift ideas that you could never go wrong with!
Diapers, Diapers Diapers!
Typically, diapers are the easiest and best newborn gift ideas for any parent. It is a must-have for all newborn children and you can never have enough of it. So if you or your guests are stumped on what to get, diapers are certainly the way to go. Take note, planners and mummies-to-be, you don't want to miss this out in your baby shower registry.
Baby Clothes
Another choice of item would be baby towels or clothes. If you are not sure of the baby's gender, feel free to go with neutral colour clothes. Shoes, socks, hats, or gloves for babies are also a good choice. While it may seem unwise as babies tend to outgrow their clothes so quickly, it's precisely that reason that it's so helpful for the new parents - think of all the money saved by not having to buy the clothes!
Gift Cards
No matter the occasion, you can never really go wrong with a gift card, amiright? Sometimes, it can be hard to find the perfect gift for new parents. In moments like these, let them decide what they want to get themselves with a handy gift card. Attach it along with a heartfelt message to turn this from a lazy gift to a thoughtful one!
Newborn Baby Gift Sets
Still can't decide on a gift? Well, if you can't pick one, why not get them everything in the form of a gift set. After all who doesn't love receiving a hamper full of gifts!
One example, the Nadine Premium Newborn Baby Gift Set has the best of both worlds. You not only have a beautiful flower bouquet as decoration for the mum, you also provide her with an Applecrumby brand of baby items. Ranging from baby laundry detergent, diapers, to baby friendly wipes. It is a great gift for the expectant mum. Furthermore, Applecrumby is a great brand for chlorine-free diapers which is safe for most babies' skin.
The choices of flowers in this sets' bouquet also carry special meaning to the receiver. For instance, the pink gerbera carries the meaning of happiness and warmth. Meanwhile, pink carnations are often used to symbolize motherly love and good fortune. All in all, wishing the parents well.
If your expectant mum has pollen allergies, you can even purchase the Nyla Premium Newborn Baby Gift Basket. This gift is great, as the large size tote basket can even be used when the mum is bringing the baby out or any other occasion! Along with this basket, comes all the baby essentials such as: Applecrumby™ laundry detergent, Applecrumby™ bottle & utensil cleanser, Chlorine free premium baby taped diapers, extra thick baby wipes and even a knitted cotton blanket in cream colour which are gentle for babies and gender neutral colours.
Newborn Baby Shower Gift Ideas
Want more ideas on what to get or prepare in the registry? Check out our Newborn Baby Collection. We have everything from gift sets to flower sets and plushies to choose from. If you have more ideas, or have attended a baby shower before or even hosted one, we would love to hear from you. Comment down below your experience with baby showers and gift ideas, so we all can get inspired!
Want more?
Read more stories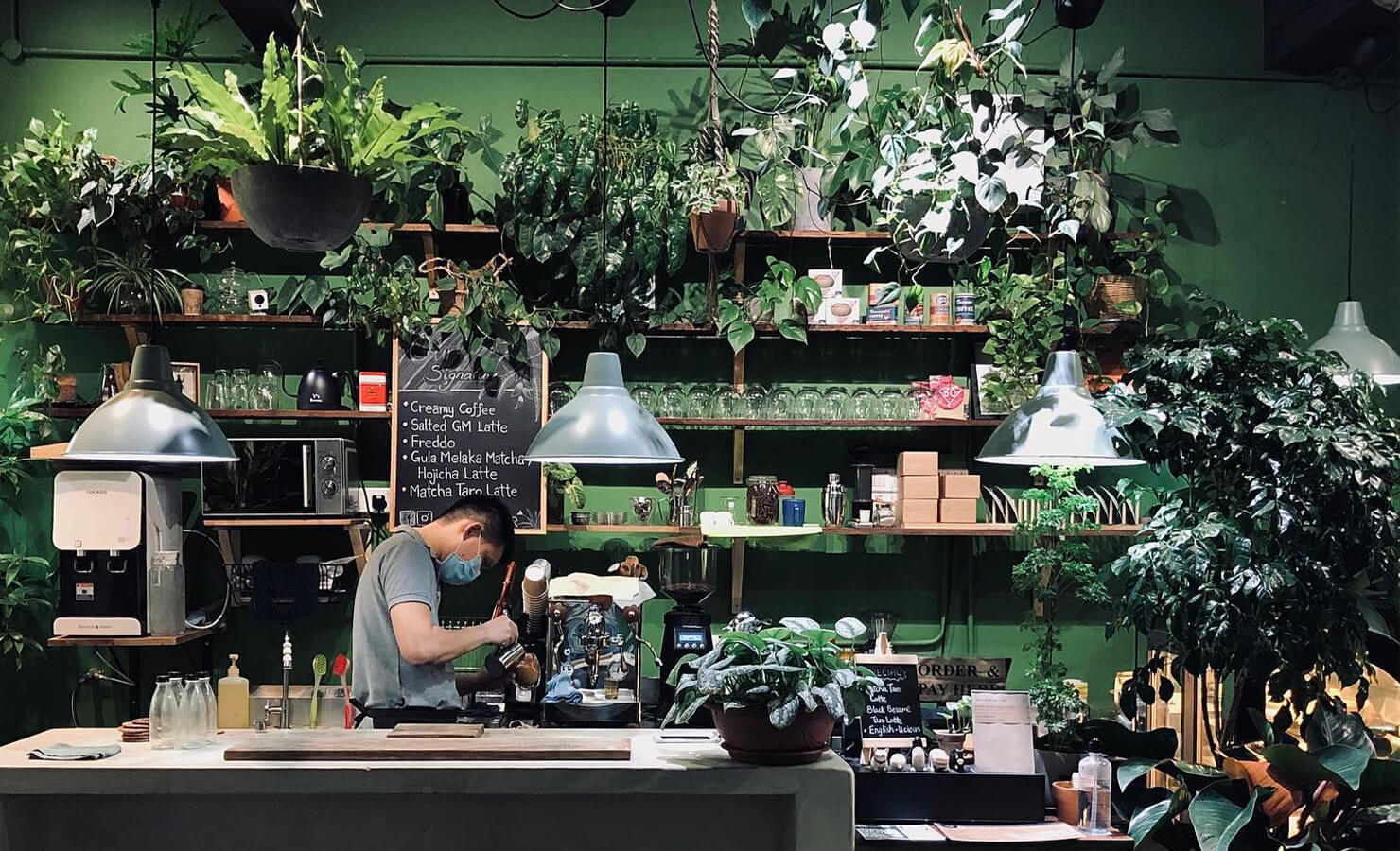 Make someone's day
Send the perfect gift
active bouquet collection:graduation collection:kakitangan Colour_Yellow Flower_Lily Flower_Sunflower friendship get-well KL release:oos resort-bestsellers status:red thank-you Type_Bouquet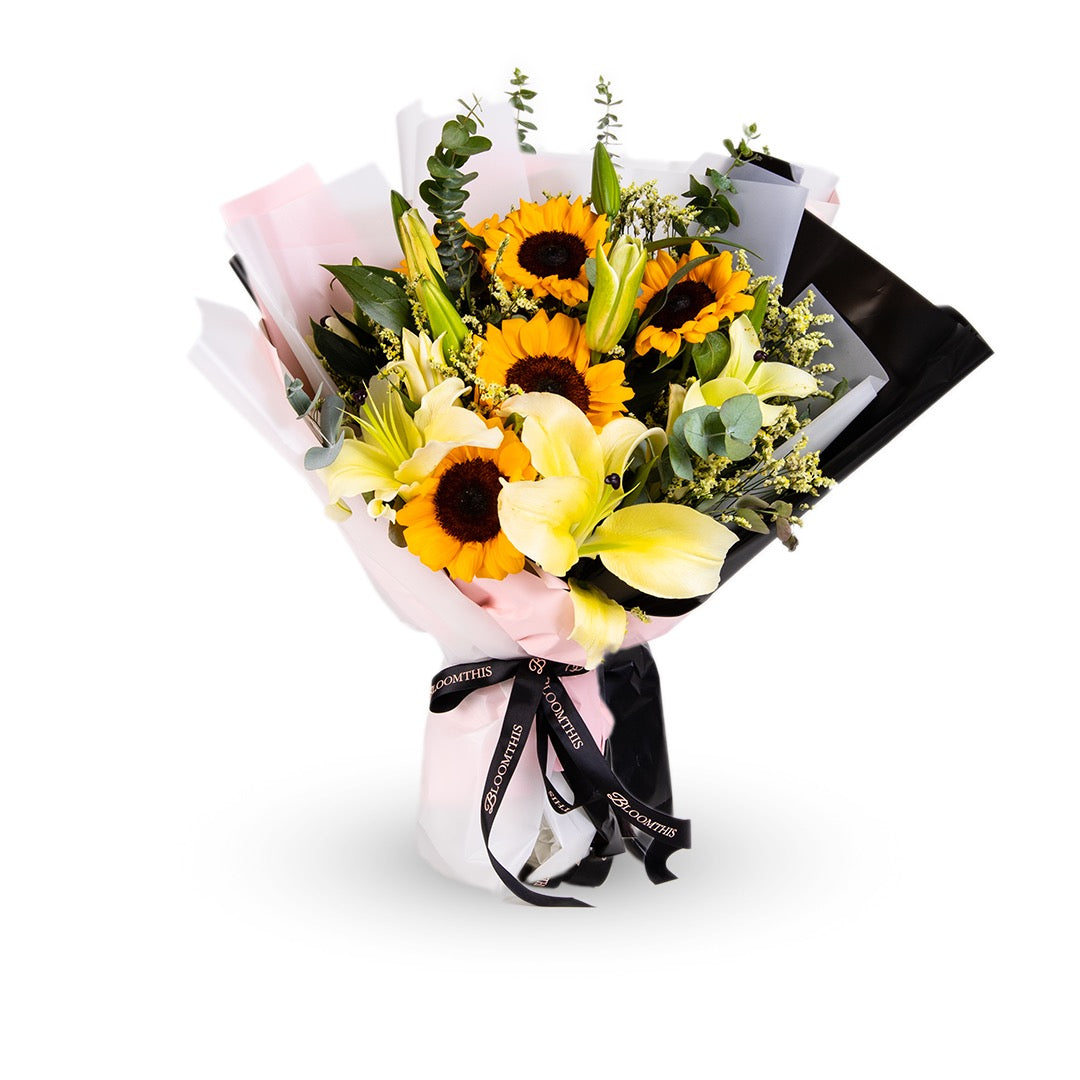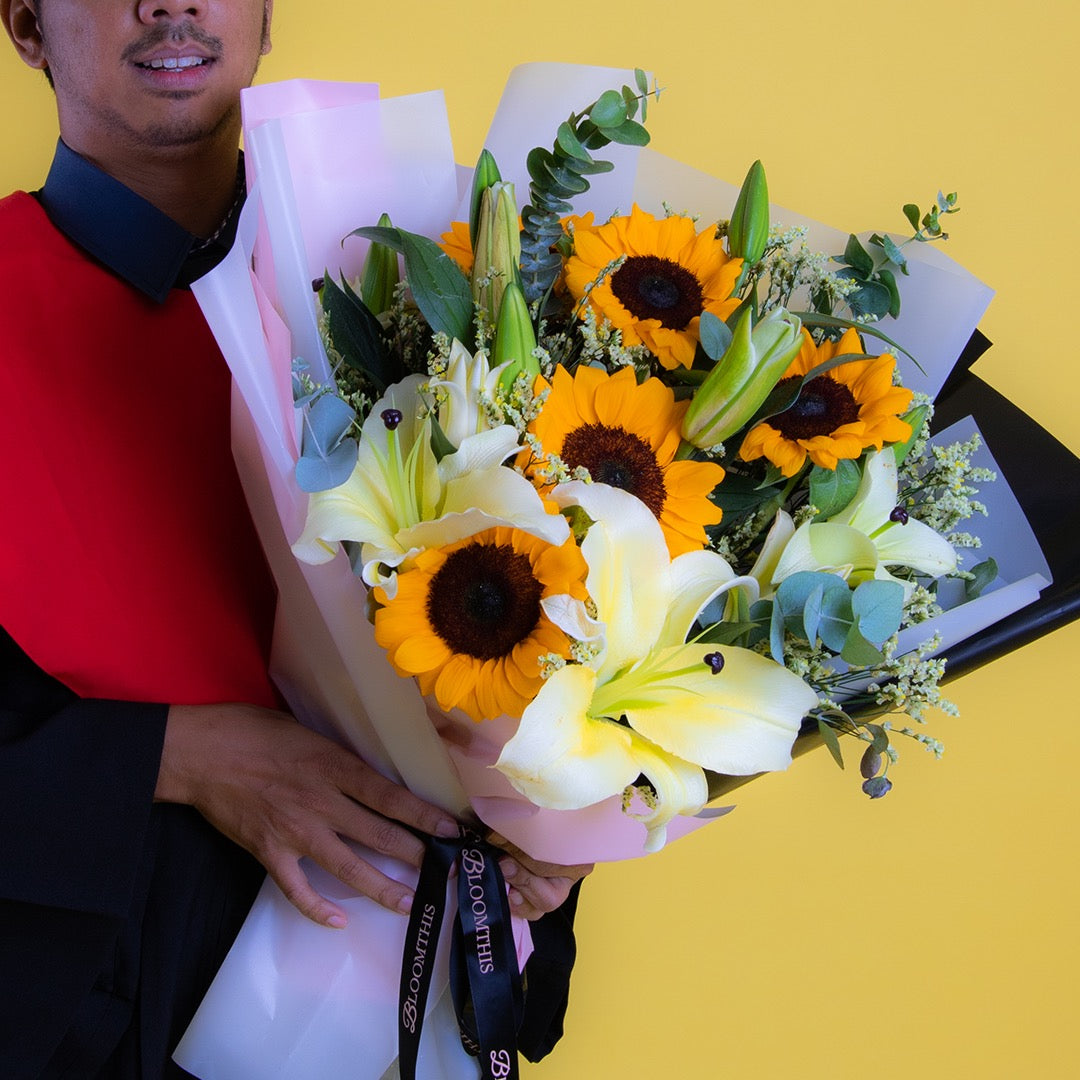 active anniversary-sale birthday bouquet cheer-up-sale collection:11-11-sale collection:3-3-sale collection:black-friday-sale collection:graduation collection:kakitangan collection:malaysia-day collection:retail-kpj-dsh2 collection:teachers-day designer-kl Flower_Sunflower friendship just-because love release:oos resort-bestsellers status:red Type_Bouquet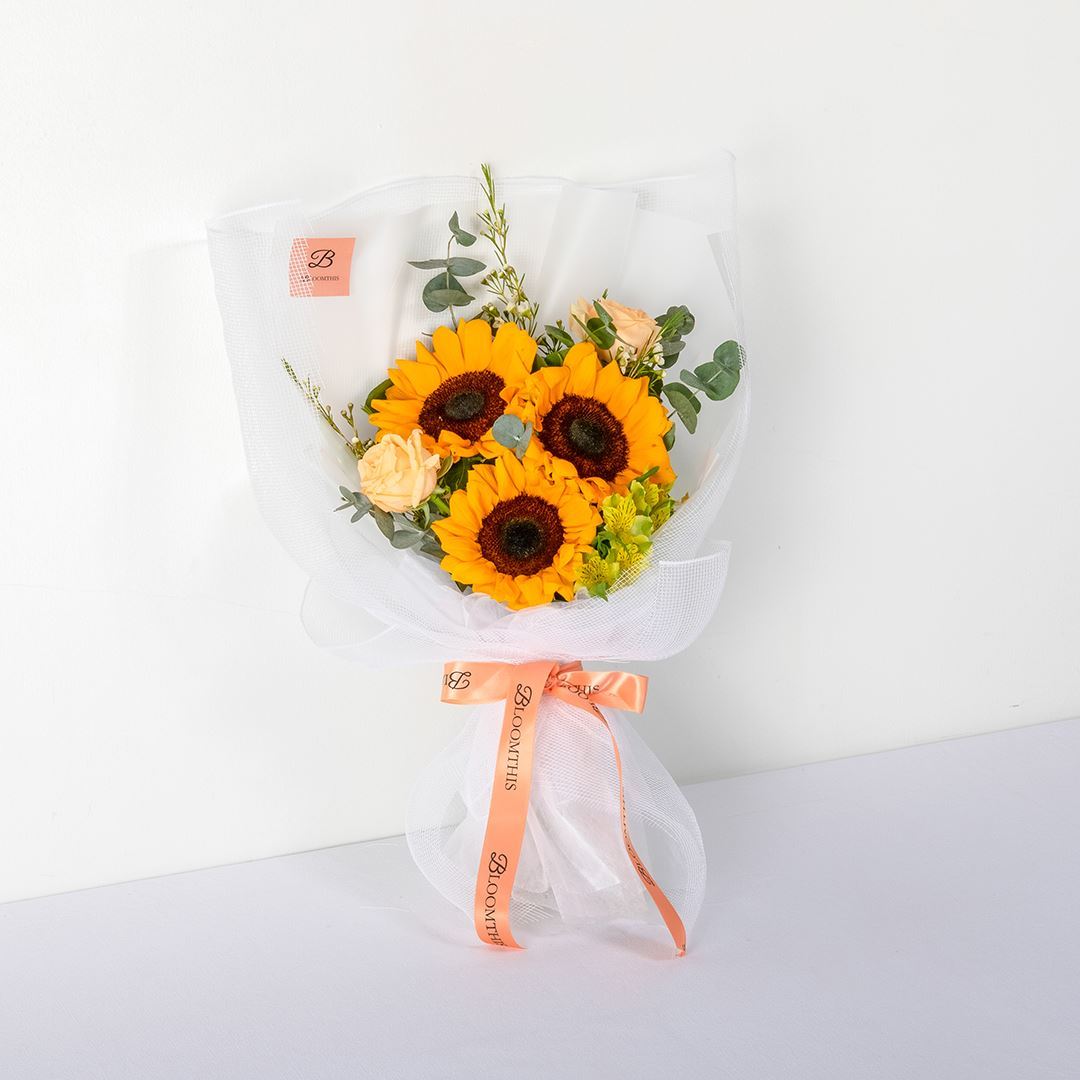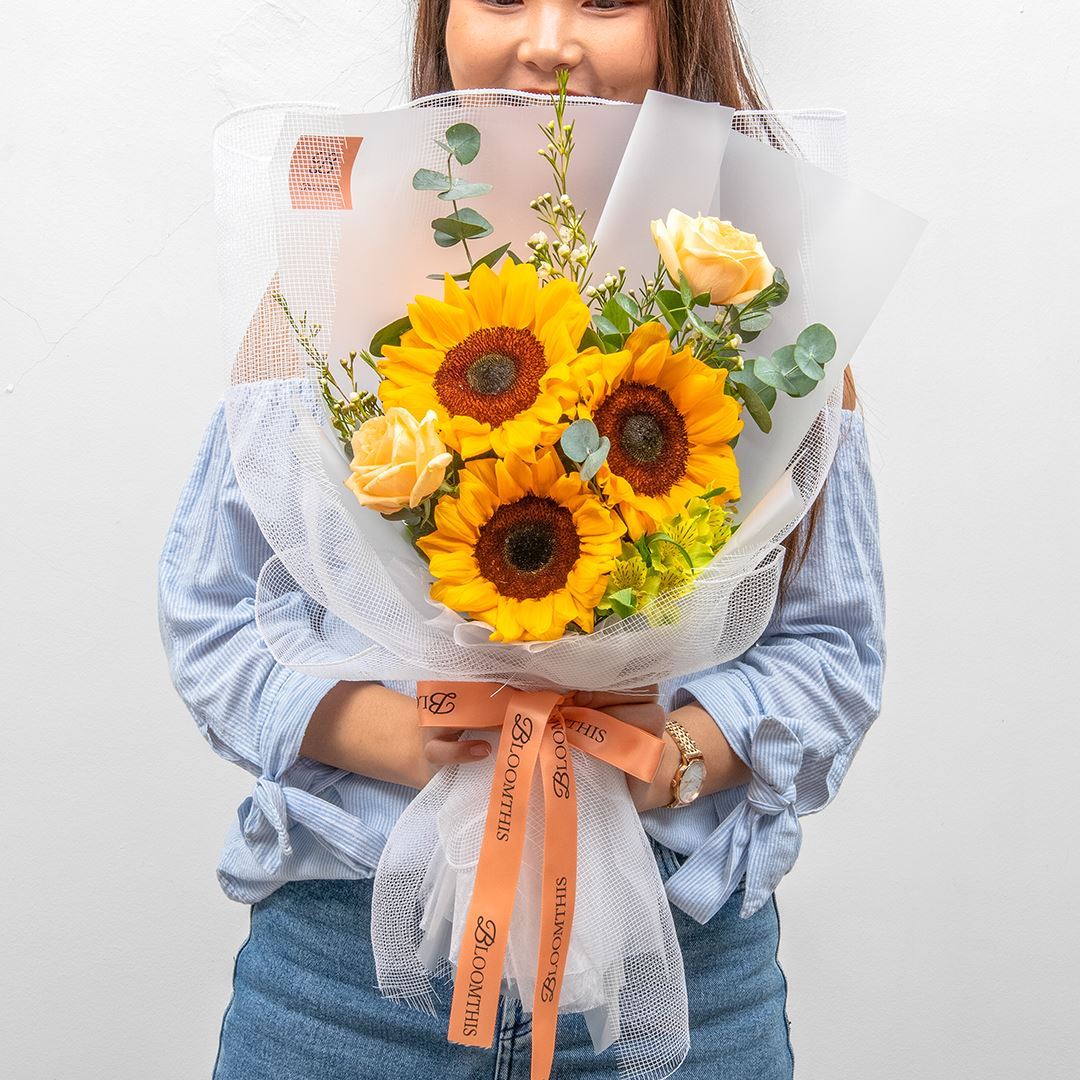 active anniversary birthday bouquet collection:graduation collection:kakitangan collection:matthiola collection:teachers-day Colour_Orange Flower_Matthiola Flower_Rose Flower_Sunflower friendship love resort-bestsellers status:red thank-you Type_Bouquet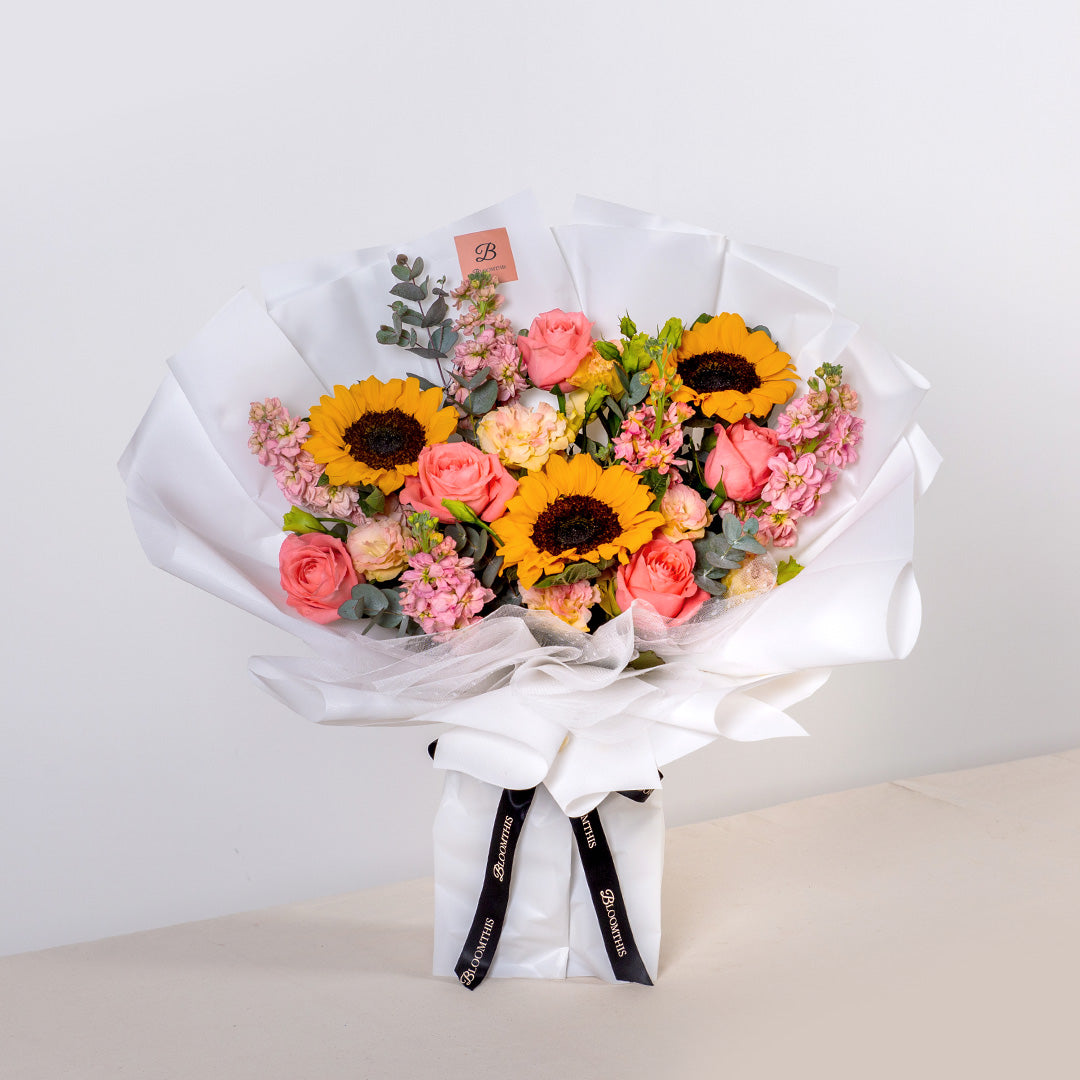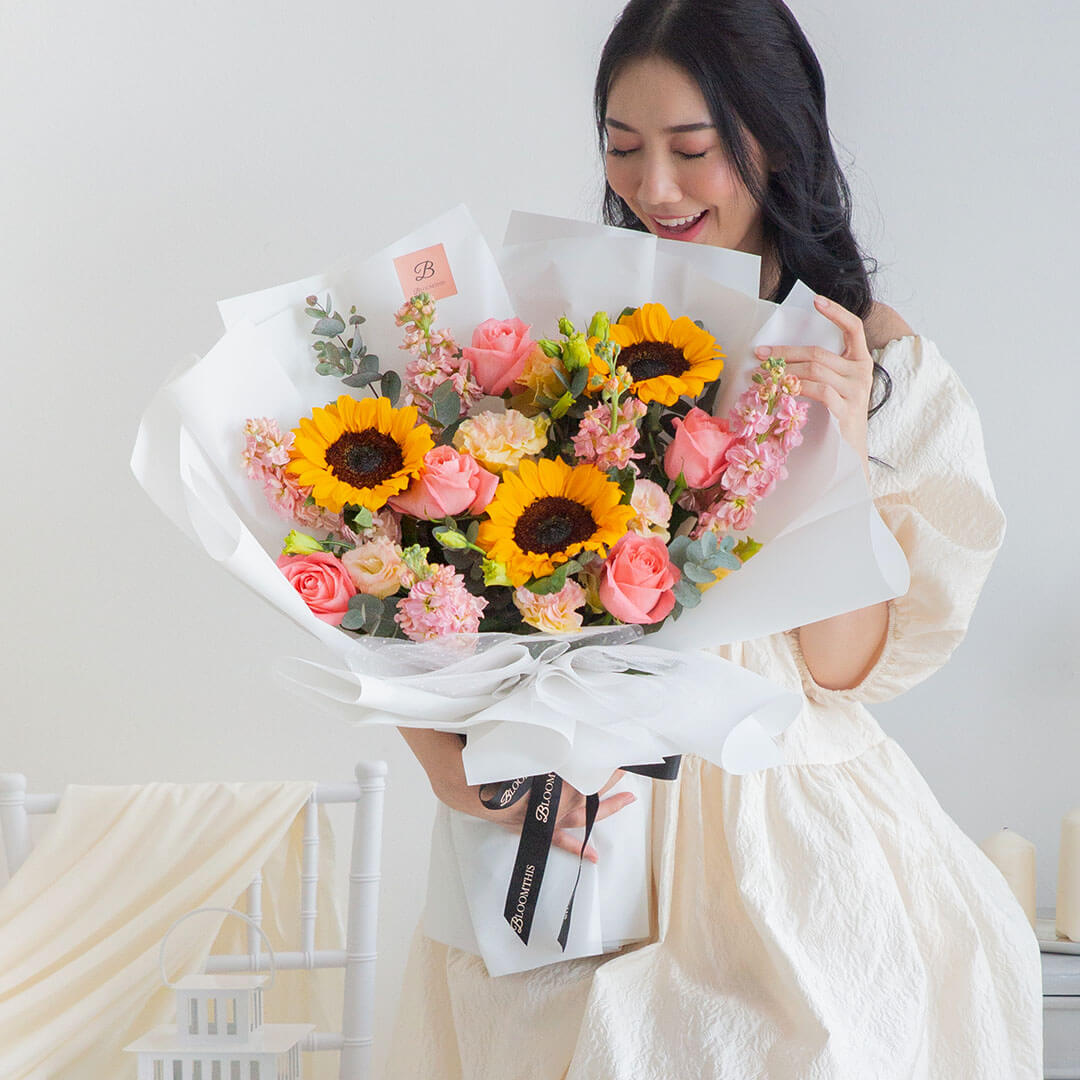 active bouquet collection:12-12-sale collection:graduation collection:kakitangan collection:merdeka-sale collection:red-rose-day Colour_Red Colour_Yellow Flower_Alstroemeria Flower_Rose Flower_Sunflower friendship get-well KL NINE10 release:oos resort-bestsellers status:red thank-you Type_Bouquet varpromo:TWELVE5
5% OFF
5% OFF | Use code TWELVE5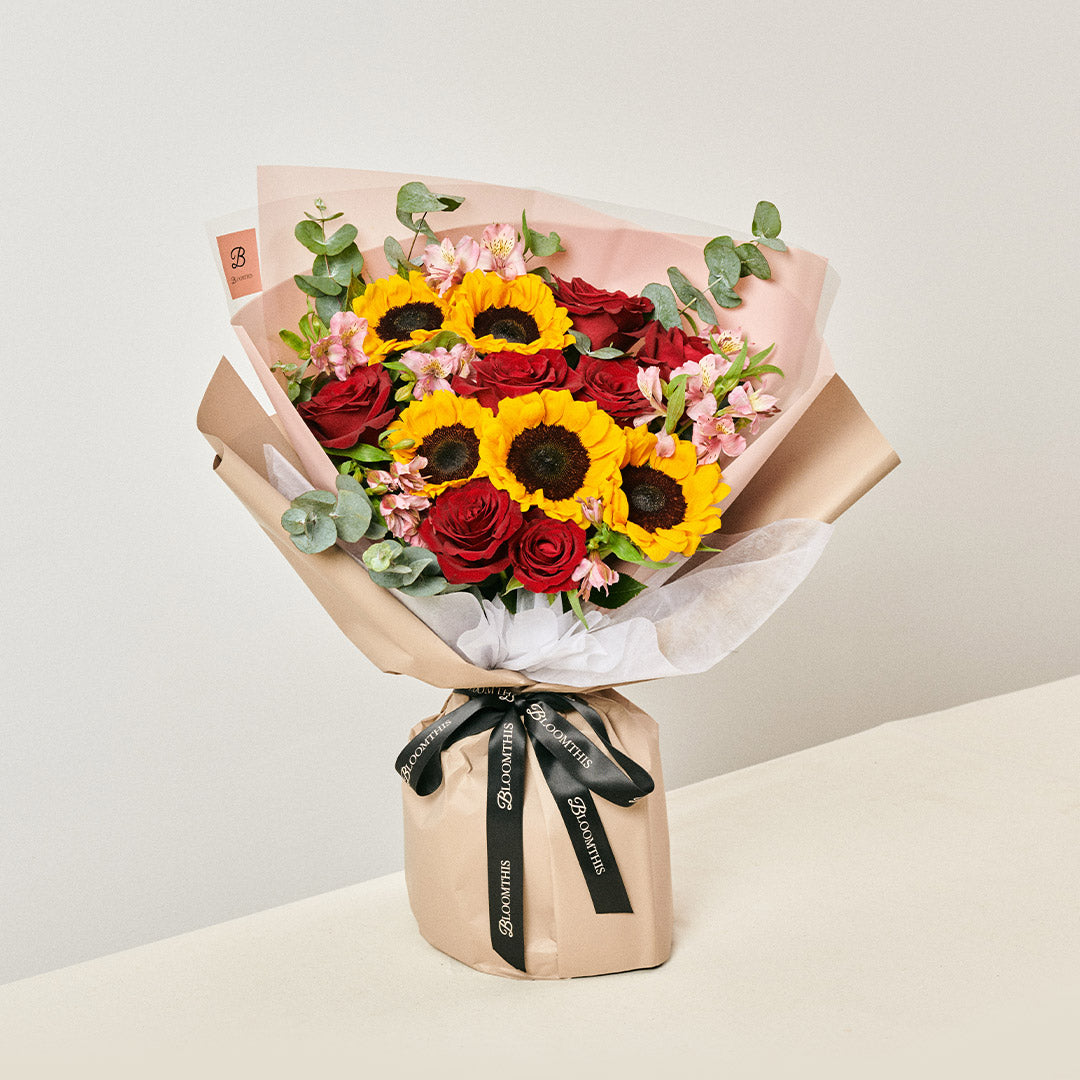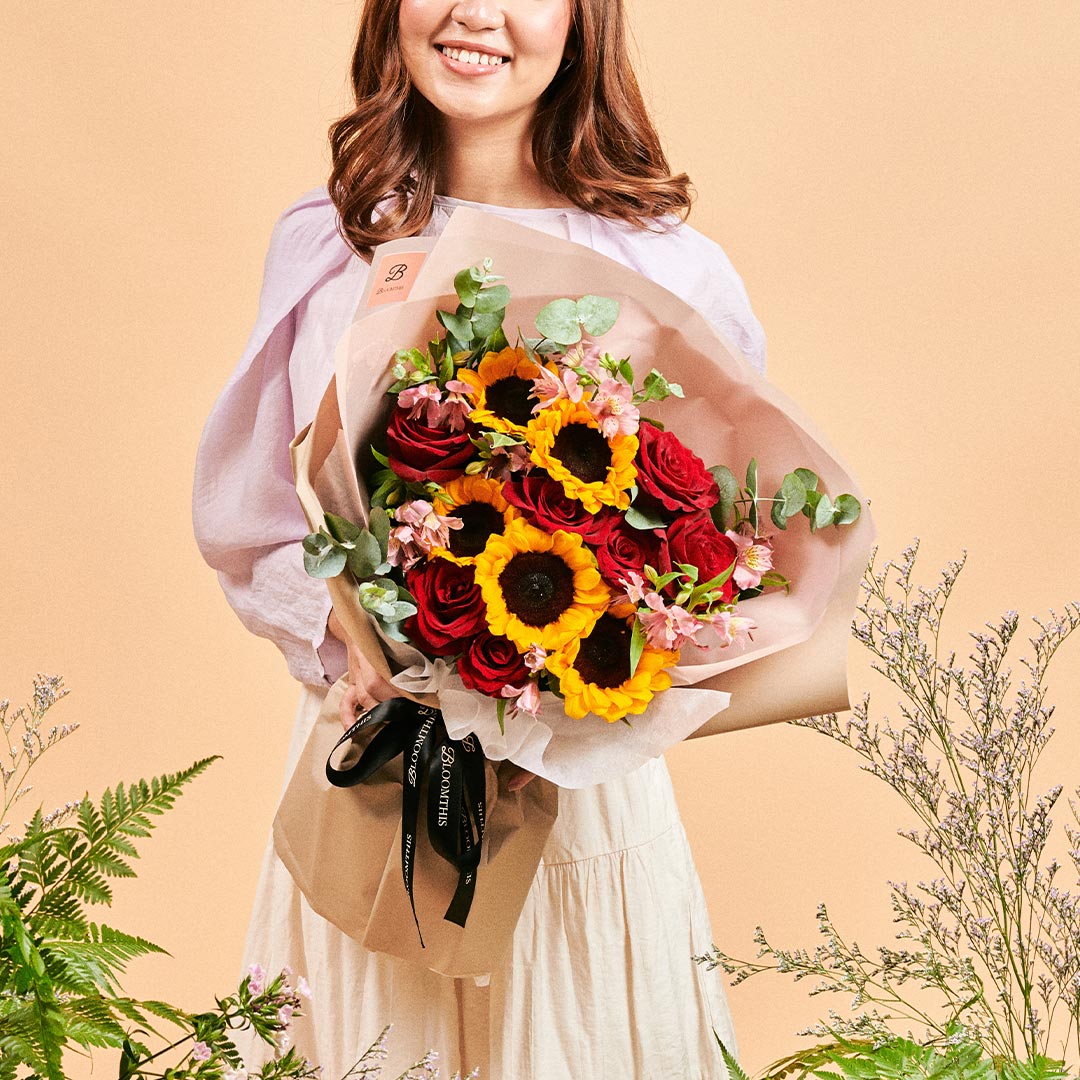 active anniversary-sale birthday bouquet cheer-up-sale collection:7-7-sale collection:grabpaypromo collection:graduation collection:retail-kpj-dsh2 collection:teachers-day Flower_Sunflower friendship just-because love release:oos resort-bestsellers status:red Type_Bouquet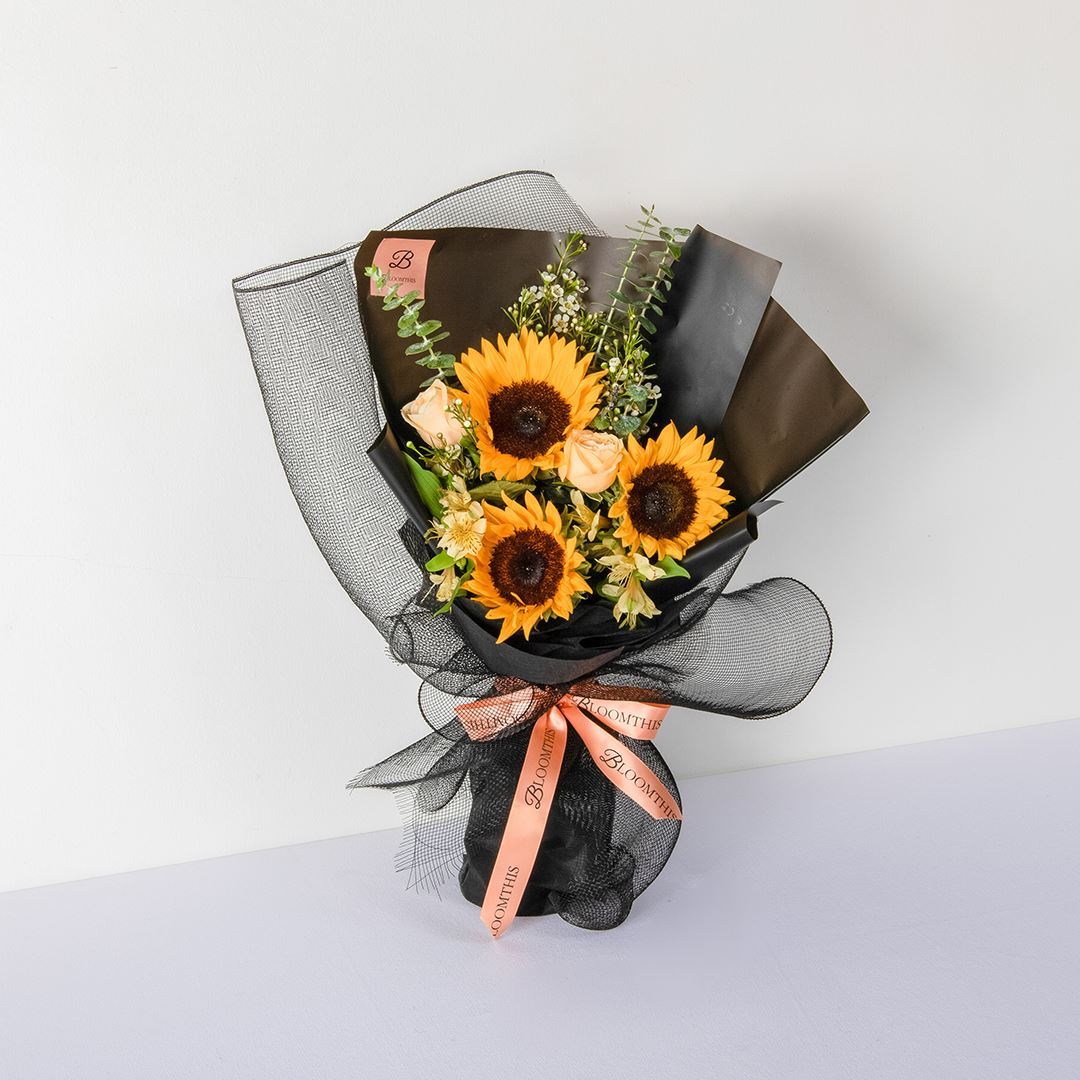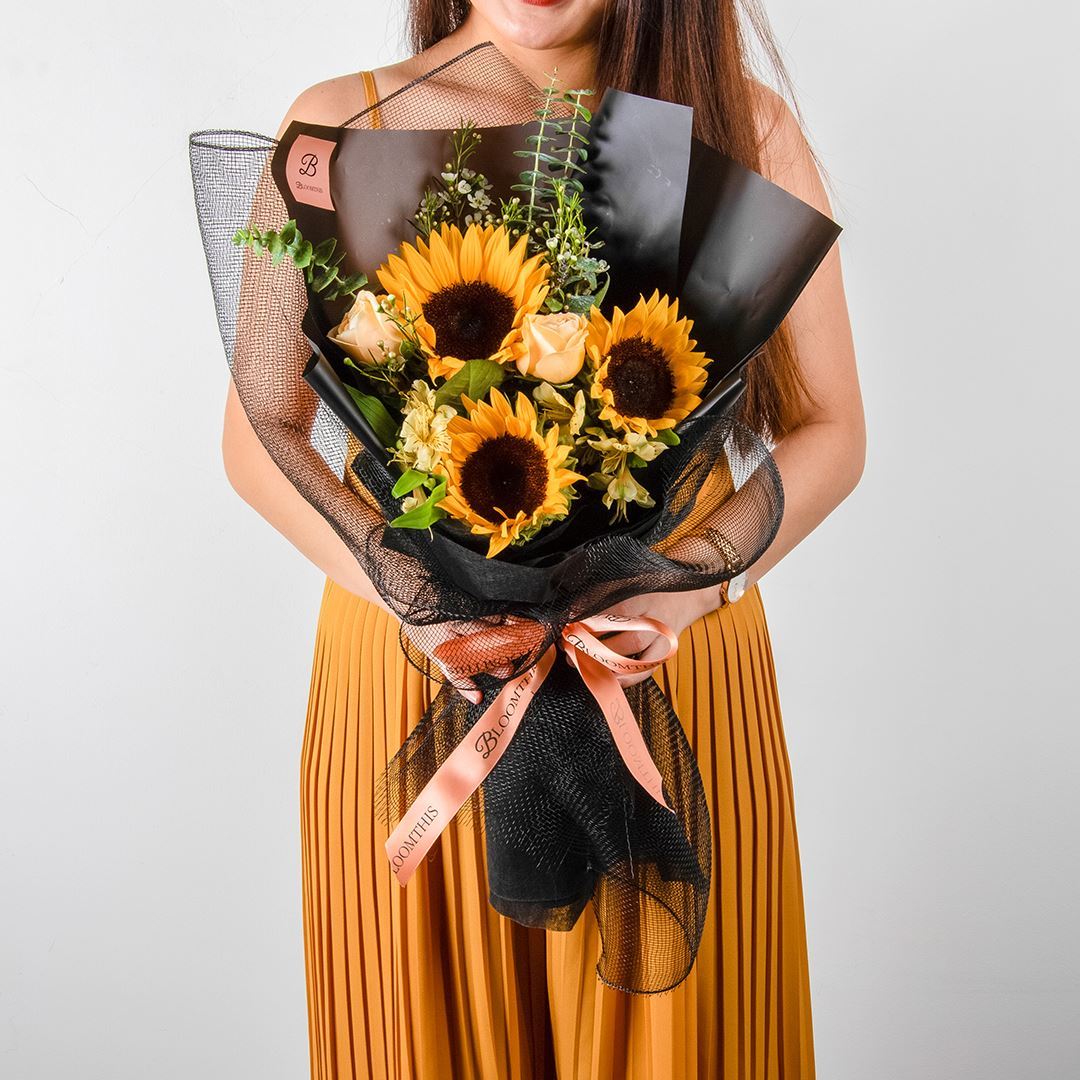 active anniversary birthday bouquet collection:anniversary-sale collection:graduation Colour_White Colour_Yellow Flower_Carnation Flower_Eustoma Flower_Rose Flower_Sunflower Flower_Tanecetum friendship graduation just-because resort-bestsellers status:red thank-you Type_Bouquet