Pretty in Pink for Pink Day
When thinking of the colour pink, we are often think feminine. The colour pink isn't just a colour, but much of the idea of femininity has revolved around the colour itself. With pop culture, often, pink is associated with the idea of innocence. But who's to say colour should dictate how we are portrayed?
Millennial pink, hot pink, neon pink, and other shades of pink, are represented as compassion, nurturing and love. In colour psychology, pink is referred to as a sign of hope. A positive colour that inspires warm and comforting feelings, where everything will be okay. Let's celebrate Pink Day with these perfect flowers that will complement any outfit you choose to wear!
1. CARNATIONS
The colour pink is the most popular colour in carnations. The Latin word for carnation is "Dianthus", which literally means, "the flower of gods". It's no wonder that these flowers are always used in wedding bouquets or even prom corsages. The carnation's stunning and dynamic look makes it a versatile flower in any form, for any occasion.
Carnations come in nearly every colour and each of them carries their own meanings. Specifically, pink carnations symbolise gratitude, a bouquet with this will surely signify love and affection for your mother. Much like our Phoebe, adorned with pink and cherry pink carnations, which mother would not love this curation?
2. TULIPS
Tulips are one of the most easily recognised and colourful flowers in the world. With their bulbs, they are neither too elegant, nor romantic, not too big or too small; they are just right. Tulips remind us of the cosiness of drinking hot tea on a rainy, cold evening or wandering through fields on warm summer days. It's comforting and warm, yet bright and delightful in all the right ways.
The tulip phenomena had spread quickly, especially in the Netherlands, where it was dubbed tulip mania during the 17th century. At one point, tulips became a commodity as prices were high until markets crashed.
Like the colour pink, tulips in itself mean 'perfect love'. With varying colours, they all carry different meanings as well. With all the sentiments, their popularity still soars. The variety also allows them to be used for many occasions as well.
3. BEGONIA
Begonia is available in a variety of colours. Frequently, they are in colours such as white, pink, scarlet or yellow. They originate in Mexico, Central and South America, Asia and South Africa. The name, Begonia, comes from a French politician, which implies the meaning of paying back a favour. It was sent as an alert to people of the challenges ahead.
Alone they stand for individuality, justice, peace and thankfulness. They're the perfect gift of flowers to give to your friends or even your relatives!
4. GERBERA
Gerbera, which is also known as the African daisy, is related to the sunflowers as it attracts the bees and butterflies with their bright colours. In the Netherlands, nearly 900 million gerberas are produced every year. Like the sunflowers, they turn towards the sun as it moves from East to West. Their versatility makes them among the top most used flowers in arrangements and bouquets. Currently, it's the fifth most popular after roses, carnations, chrysanthemums and tulips.
They have an abundance of health benefits too! At night, the flowers discharge oxygen and absorb the toxins that are found in the air. Having meanings that lean towards happiness, the pink gerbera is different. With pink gerberas, their distinct meanings include admiration, adoration or high esteem. A perfect meaning to gift it to the people that you love most! What's more, it's available in our store for you to gift it to your loved ones. Checkout Grace today!
5. ROSES
The classic, the elegant, the rose. Not only are they the most loved flower, but they are also the flower that is regarded as the best representation of love. Rose fossils were discovered dating back to 35 million years ago. The oldest living rose is believed to be 1,000 years old, located in Germany. It can live for a very long time and yet the beauty never really fades.
Its edible properties make it a great source of vitamin C, specifically called, "rose hip". The symbolism varies from the variations of pink. Dark pink signifies gratitude, while medium and light pink represents first love, congratulations and admiration. With our Valerie, your loved ones would be impressed by this graceful curation.
6. HIBISCUS
We all know the Hibiscus, the Malaysian national flower. Dubbed as "The Queen of Tropical Flowers", it became the nation's flower in 1960. During the time of selection, other competitors included jasmine, magnolia, medlar, ylang-ylang, lotus and rose. In Malaysia, we often see the red version. But pink is just as beautiful and magnificent. The pink hibiscus represents pure and innocent love.
Not only does it serve as landscaping design, but there are also many benefits to the hibiscus. By drying them, you could make great tea with it. It has also been used in Chinese and Ayurvedic traditional medicine. The root could be consumed to make remedies for issues such as hair loss, cough, head lice, and it helps to lower blood pressure and cholesterol levels. The hibiscus has many benefits and is as beautiful to be gifted to your loved ones.
7. RHODODENDRON
These flowers are usually produced in trusses. The name, Rhododendron comes from Greek, where "rodon" means "rose" and "dendron" means tree, together they make up the name, "rose tree". They are the national flower of Nepal and come in big leafed shrubs with clusters of white, pink, red, or purple blooms. It can also be consumed and is normally in the form of pickled flowers and juice. Rhododendron produces fragrant flowers that attract hummingbirds and butterflies.
Rhododendron is cultivated in cool climates and are often used in landscaping due to their ornamental-like structure. With their trumpet-shaped petals, they are surely the type of flowers that show elegance and wealth in your living. The flower represents passion and attraction, and when given, they will express your wish to the person.
8. ALSTROEMERIAS
Alstromerias are commonly called the Peruvian lily or lily of the Incas. It mainly symbolises wealth, prosperity and fortune. Other than that, it is also the flower of friendship. Its striped petals provides contrast to their coloured petals and gives a playful feeling to the beholder. They also come in many different colours such as orange, purple, red, yellow or white. Often, it could be seen in many wedding bouquets as it gives the feeling of joy and loveliness. Our Gwendolyn could surely do the same.
So, what are you waiting for? Get out with your loved ones this Pink day with your matching pink outfits and hashtag #PrettyInPink.
Want more?
Read more stories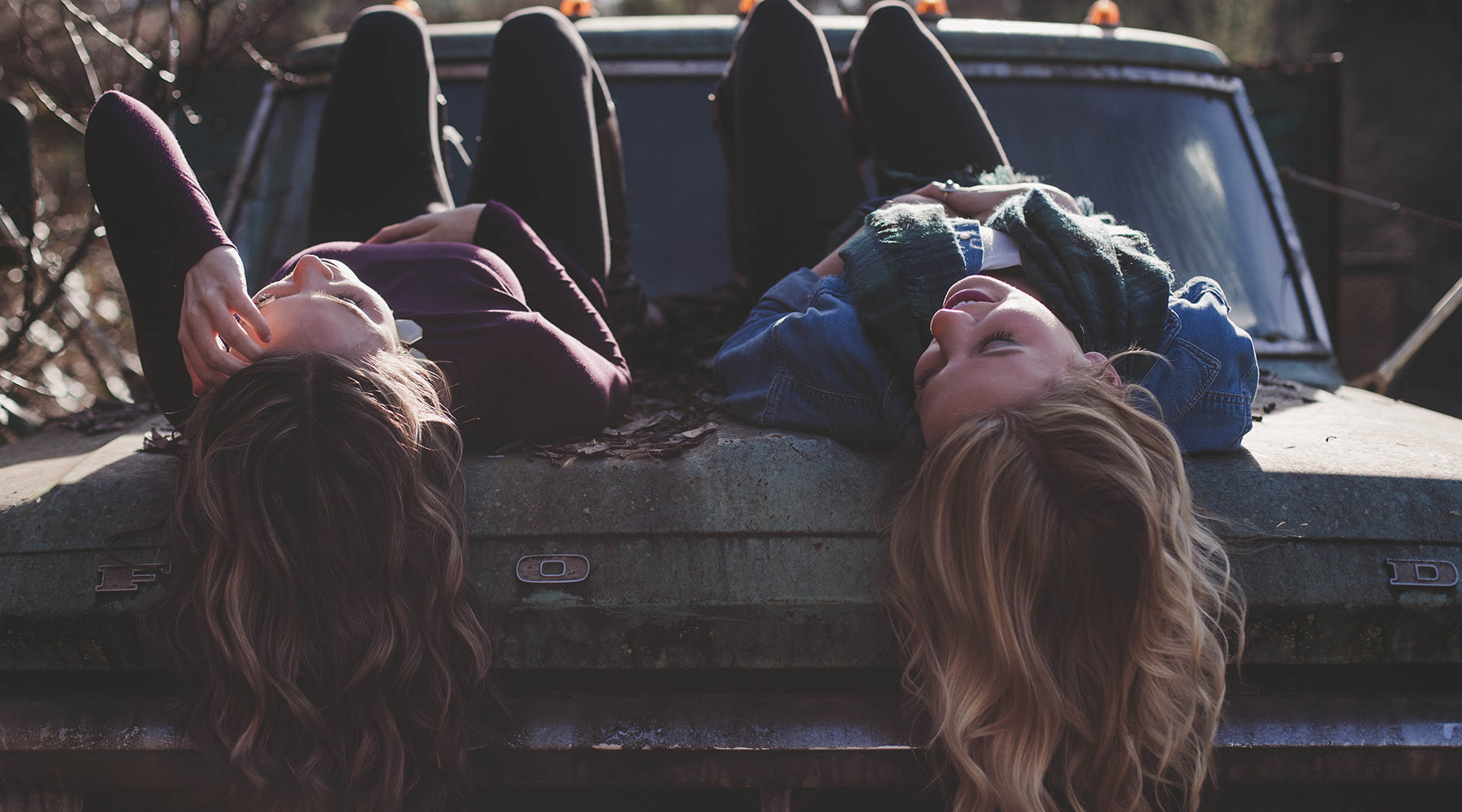 Happy International Friendship Day, darlings! Thinking of your bestie? Tell her how much you love and support her with our bestselling flowers for best friends.
Read more
Make someone's day
Send the perfect gift