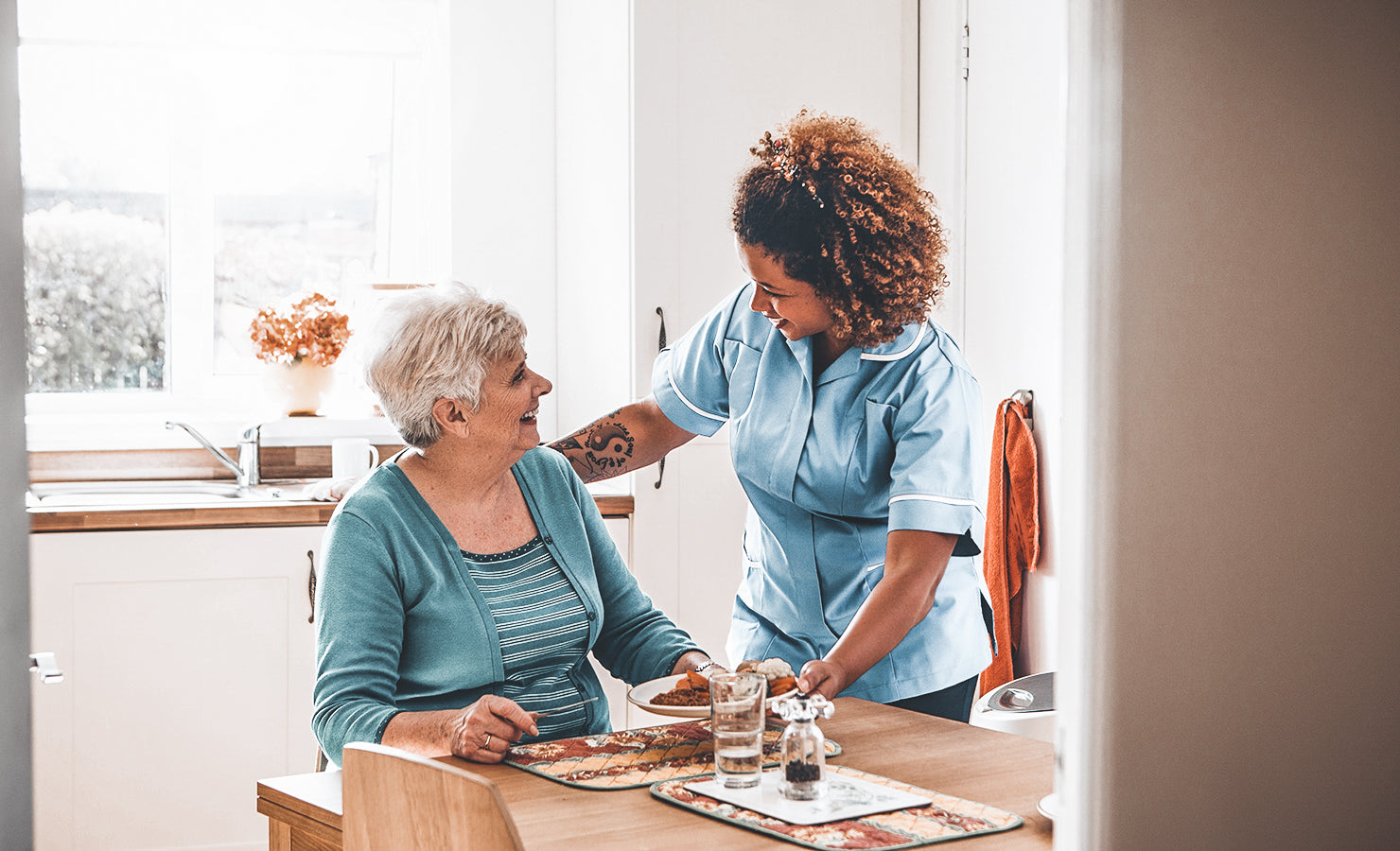 7 Gift Ideas To Show Your Appreciation To Your Medical Caregivers
When one mentions the word healthcare or any other medical-related term, the first word that would unconsciously pop into one's mind is "doctor."
While that is accurate, we cannot deny that we have been overlooking the many other important roles and people who work tirelessly together to ensure our well-being.
Among them are the nurses who are often disregarded, even though they equally deserve the credit and recognition given to their more popular counterparts.
In line with this year's Nurses' Day, let's all take a moment to express our gratitude and appreciation to our fellow nurses who have been serving alongside our trusted doctors and other medical practitioners all this while.
Got someone in mind you'd like to honour? Just keep on reading for some great gift ideas that may come in handy!
Flowers
Of course, the safest and most classic gift would come in the form of a good ol' bouquet of flowers. No matter the shape, colour or amount, they can instantly brighten up your nurses' workplace by adding a chirpy touch. If you are feeling confused over the many options available, keep scrolling for some handy tips to get you started!
Other than a sign of romance and love, did you know that red flowers also convey respect? If you think red is a little too intense as a gift for your favourite nurse, we say take the other route and go for pink instead! The Phoebe is a lot more subtle, softer and feminine, yet still shows your appreciation and respect.
Buy: BloomThis Phoebe
Price: RM 129
Delivery: KL, Selangor, Penang
When in doubt, yellow always works. Take it up a notch with the Darlene for a fun mixture of yellow, red and pink. It's bound to make even the gloomiest of days a lot livelier. The colour yellow is also believed to spread happiness and joy, so there's no reason not to indulge in this box of delight already!
Buy: BloomThis Darlene
Price: RM 159
Delivery: KL, Selangor
Not a fan of the brights but still on the lookout for something pretty? Blue's your answer then. Though not the most conventional choice, the colour blue can emit the feelings of peace, relaxation and tranquility. Those are some good vibes our nurses would surely seek out for, no? The Sapphire bouquet can definitely bring out the calmness and serenity for those who need it!
Buy: BloomThis Sapphire
Price: RM 169
Delivery: KL, Selangor
Show your thoughtfulness by getting them a cosy sweater or jacket to keep warm over their uniforms for those late night shifts or a long day of tending to patients in the hospital. They will definitely thank you for it when they have a moment to huddle up and catch a quick power nap. Best part? This practical gift can be used during their off days too!
Buy: Alexia & Co Women's Bomber Jacket
Price: $ 39.99
Delivery: MY
Hydration is key people, and this is especially all the more important for nurses who are up and about all day. This gift is a subtle reminder for them to drink up and take care of their own healths, for they are so busy taking care of others.
You could buy your favourite nurse a tumbler with a handle for the convenience of carrying it around, or a flask to keep their coffee warm throughout the day. They will appreciate the much needed energy booster!
Buy: Hydro Flask
Price: RM 174.45
Delivery: MY
With all the standing, walking and hustling around, nurses will always need a good pair of comfortable shoes for them to get by. Foolproof colours like black, grey and navy will make sure that it lasts through all the unforeseen accidents.
Keep in mind that you would also want to consider materials that can be washed. Canvas and rubber are usually pretty durable and are comfortable enough to be worn for long periods of time without them feeling like they are breaking their feet.
Buy: Nike Downshifter Women's
Price: RM 205
Delivery: MY
With their change of uniforms, notebooks, personal items, medical tools and a load of other daily things, a long-lasting backpack or a handy tote bag will be a blessing in disguise. Bags with zippers are most ideal for their ease of packing and unpacking whenever they are coming in or done with work. If you'd like something practical but still cute and trendy, a Herschel or Anello bag is always a good option.
Buy: Anello Backpack
Price: RM 205
Delivery: MY
Whether you are planning to show your love to a nurse who is a certified working adult or one who is still in medical school, a journal or a notebook is a timeless present that can never go wrong, as it will be constantly needed and used by all.
Depending on your receiver, you could opt for a leather journal for a stylish yet professional-looking feel, or a smaller notebook for those immediate and fast note-scribbling lessons.
Buy: Mossery Plain Burgundy Undated Planner
Price: RM 110.27
Delivery: MY
At the end of the day, let's not forget that nurses are people too, and they shouldn't be all about work! They each have their own individual personalities, likes and dislikes.
If you have a fellow nurse who likes to read, how about buying them nursing books for leisure reads? Through this way, you could still stay in line with the theme of Nurses' Day while also offering them a gift that helps them relax beyond their working hours.
Buy: The Language of Kindness : A Nurse's Story
Price: RM 48.72
Delivery: MY
Got better gift ideas in mind that we might have missed out on? Feel free to share some tips with us in the comment section below or let us know if you have a favourite choice from the list!
Want more?
Read more stories
In preparation for Hari Raya or Aidilfitri, many get ready to "balik kampung" (which means going back to one's hometown in the Malay language) and very often, gifts are exchanged. Just in case you ...
Read more
Make someone's day
Send the perfect gift