The ultimate guide to Good Vibes Festival Malaysia 2018

If you didn't know it yet, the Good Vibes Festival is the most hyped outdoors music festival in Malaysia. It's like our very own Coachella. Music lovers, influencers and fashionistas all flock to Genting Highlands in the weekend to inhale good music and exhale positive vibes. This year's lineup includes everyone's all-time favourites like Lorde, SZA, and The Neighbourhood.


If you're reading this, you probably have the tickets already. If you don't, last-minute tix are still available on the Good Vibes website. Or… you can try your luck and purchase it on the day itself, which isn't recommended, but who wants to miss out on an awesome music festival? It's going to be on a weekend, from 21st to 22nd June so get yourselves ready for a wild ride.


PHOTO CREDIT: KLOOK


Anyway, don't sweat the small stuff because we've got all the nitty-gritty deets here for you, darlings. Here's the ultimate to Good Vibes Festival 2018 in Malaysia.
1) Plan your #ootd(s) advance


Your #ootd at the Good Vibes fest should be fun, stylish, flirty, but also comfortable because you're gonna be outdoors at the cool temperatures of Genting Highlands. You don't wanna just throw something together, you need to plan it, from top to toe, but make it look like you just breezily threw a fab outfit together for both days.


If you wanna up your #ootd game in time for Good Vibes, we have a flower crown for you, made of fresh flowers. Get it a day before you set off and your #ootd will certainly be next level fierce.


Curated with scarlet red roses and pretty tea leaves, Mauna is the flower crown that spells massive Coachella vibes from a distance. Take your #ootd to a whole new level of fierce fashion with this artistic floral curation.


2) Pack the essentials


It may be cold and damp at Genting, though not unpleasant, because you'll be having so much fun. Remember to pack a raincoat and boots for yourself because based on my research from Instagram pics, it can get a lil' bit muddy there at the music festival, and you can't simply let a lil' bit of mud dampen your spirits. So, keep your chin up, my dears, pack a raincoat and a pair of cute, but also sacrificial boots, and stay fabulously dry throughout the festival. You go, sister!
3) Getting there


PHOTO CREDIT: SAYS.COM
There are a few fuss-free ways to get to The Ranch at Gohtong Jaya atop the cool hills of Genting Highlands. You could drive there from KL with the Karak Highway, there are buses to the Skyway and a Grab ride would cost about RM75 and above, depending on the hours. The good news is complimentary rides on the Skyway are provided to Good Vibes fest ticket holders.
4) Skip the queues
You know what they say, the early bird avoids the queue. Doors open at 3PM on both days and the festival ends at 1AM and 12AM on Saturday and Sunday respectively. If you're not a fan of queues though, do get there a little bit earlier to avoid the last-minute rush and ensure you're on time to catch all the cool acts.
5) Artist lineup


PHOTO CREDIT: LORDE
We're really looking forward to Lorde's performance at this festival. She's just so cool. Meanwhile some local acts we're looking forward to are Kyoto Protocol (a local award-winning five-piece rock band), Noh Salleh (the lead guitarist and singer from indie rock band Hujan) and the charming Lunadira (up-and-coming alternative music songstress).
6) Do it for the 'gram
Take lots of pics, or else it didn't happen. We regret the things we didn't do and pictures we didn't take. Eat, pray, and Instagram everything. If you ever need anything Instagrammable, BloomThis has a bunch of designer flowers ready for your IG feed. We don't deliver up to Genting, though, so do get your aesthetically pleasing flowers the day before you set off for the festival.
7) The aftermath
All good things come to an end. It's time to rest & relax after such a wild weekend at Malaysia's very own Coachella. Take off your fab #ootd and put on some comfy pyjamas. Take a hot shower to wash away all the dampness and leave only positive vibes. Snuggle up in bed with a hot cup of tea and a good book. You deserve this treat after two days of good vibin'.
Want more?
Read more stories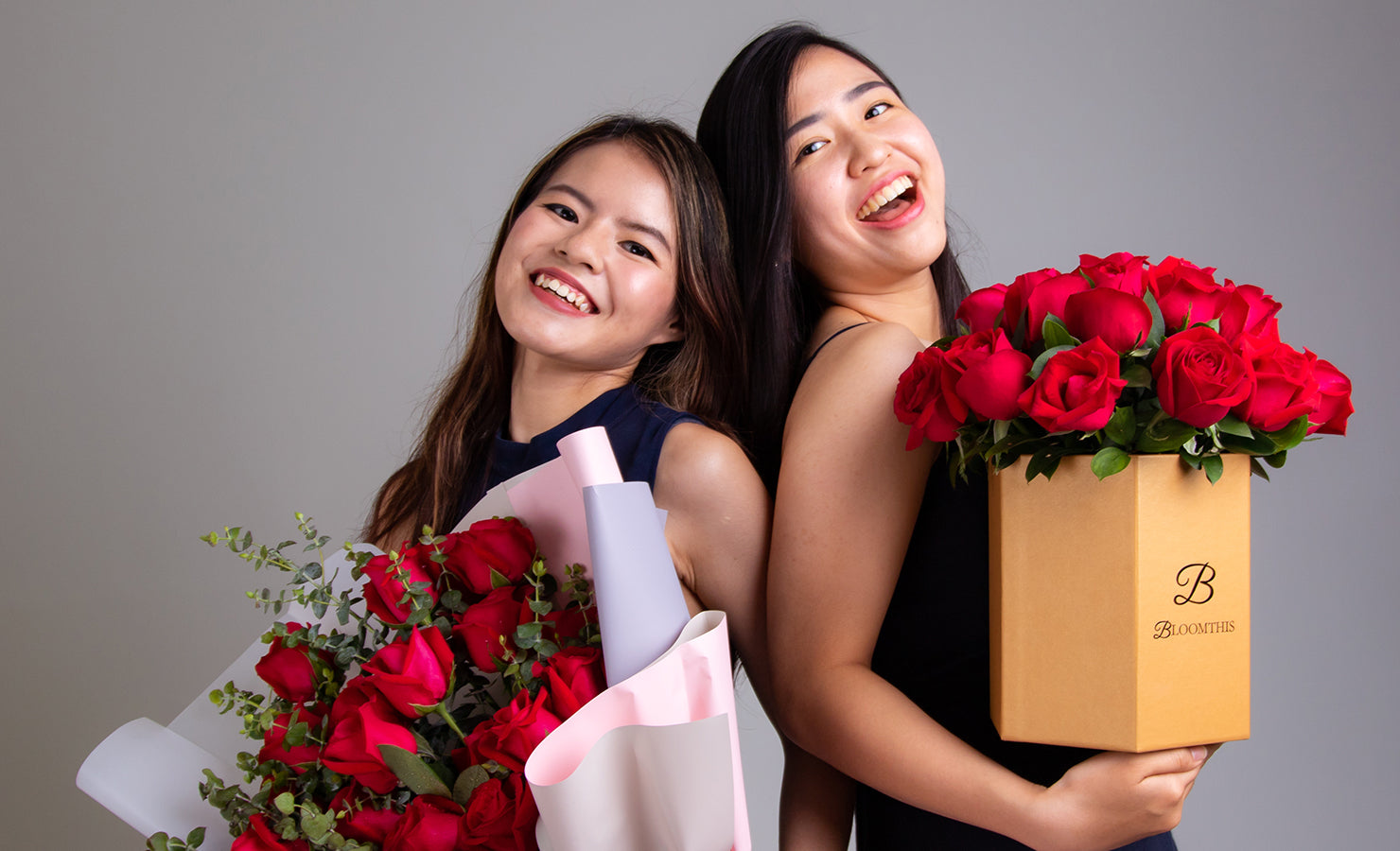 Make someone's day
Send the perfect gift