How to celebrate the 2018 FIFA World Cup in Malaysia

The 2018 FIFA World Cup is coming to a great end! It was pretty dramatic with the upset of all-time fav Germany losing the beginning of the group rounds. Will France or Croatia emerge victorious for 2018? We simply can't wait to find out.

If you plan to celebrate the World Cup, you've come to the right place! Here are a few ways to celebrate the 2018 FIFA World Cup in Malaysia.


1) Send flowers to your darling


… or WAG (wife and girlfriend) if appropriate. Football players have WAGs and we're sure you've one too. You're gonna be spending some time away from her and more time with your football-loving buddies, so it's best to make her feel appreciated at these crucial moments. A simple kiss just wouldn't do, but flowers would totally melt her heart. Free same day delivery if you ever need it. Remember, the bigger the bouquet, the happier your girl - this remains a proven hypothesis. Here are our top picks for every type of wife and girlfriend:
For the romantic WAG. If she's into romantic gestures like candle lit dinners and scattered flower petals, Kate would be the perfect gift for her! Kate features stunning scarlet red roses and ruscus leaves in our signature lux hexagon hatbox. You can even opt for diamonds in the rosebuds - roses and diamonds are every girl's best friends.


For the adorable WAG. If she's a cute kinda girl who adores anything and everything kawaii, Darlene would be the perfect hatbox of flowers to express how much you adore her! This lively curation of Taiwanese sunflowers, red roses and pink alstroemerias would be perfect for your sweet lady.


For the WAG who loves football as much as you do!
She's the best girl any man could ever ask for, and she definitely deserves the nothing but the very best. Express your love to your football-loving better half with a super hatbox of 100 red and white roses framed with pretty ruscus and tea leaves. There's an option to include diamonds too - just spice it up a lil' bit to dazzle her, y'know?


2) Celebrate with your buddies


Now that you've duly paid attention to your lady, it's time to celebrate! Gather with your buddies and watch the finals for 2018 FIFA World Cup highlights at someone's house - or better yet, camp out at your fav 24-hour
mamak
.
Never underestimate the power of Malaysian football fans gathering at the
mamak.
The adrenaline rush is incomprehensible as you and other football fans root for your fav team to emerge victorious. Plus, it's just not Malaysian if you don't celebrate at the
mamak
. Like, who are you? It's gonna be a suspenseful night! If you bet on the game, it's only gonna up the ante so breathe deeply and bet wisely.
3) Play a good game of real football
After you've seen the hat tricks and awesome dribbling skills from world-class football players, it's time to try them out for yourself on the football field. Gather your football buddies and rent a field - it's time to channel your inner Ronaldo. If you can't find a field, another alternative would be a futsal game. Indoors, but still just as fun when you play with good company.
4) Make a playlist of all the World Cup songs
Music is always a great way to set the mood and relive good World Cup memories. You can make your special World Cup playlist on YouTube, Spotify, and other music platforms of your choice. Play 'em in the car and dance like nobody's watching. Which is your favourite world cup song? Here's a short list of my personal favs:


1994 - "We are the Champions" by Queen
1998 - "The Cup of Life" by Ricky Martin
1998 - "Carnaval de Paris" by Dario G
2006 - "Hips don't lie," by Shakira ft. Wyclef Jean
2010 - "Waka waka," by Shakira
2014 - "La La La," by Shakira (as you can see, I like Shakira very much, but who doesn't?)
2018 - "Live it up," by Nicky Jam ft. Will Smith and Era Istrefi


Want more? Listen up on
Spotify
. We're happy to help!



5) Lighten the mood with some good quality booze


…. and flowers for the lady. Invite your friends along, the more the merrier. Here are our top picks for good booze and pretty flowers!
Clink your champagne glasses together with this 750ml bottle of Moet & Chendon Imperial Brut coupled with a peppy medley of scarlet red roses, avalanche roses, waxflowes, caspia, and eucalyptus leaves, all placed safely in a lil lux box.
Who could say no to a 750ml bottle of Penfold Shiraz Cabernet decorated with a medley of red and avalanche roses, waxflowers, and eucalyptus leaves? I know I couldn't. Nothing screams "PARTY" louder than Fete!
Get your glee mode on with music and this 200ml bottle of Moet & Chendon Imperial Brut bundled cosily together with a decorative mix of red and avalanche roses, caspia, tarwe, waxflowers and eucalyptus leaves.
Want more?
Read more stories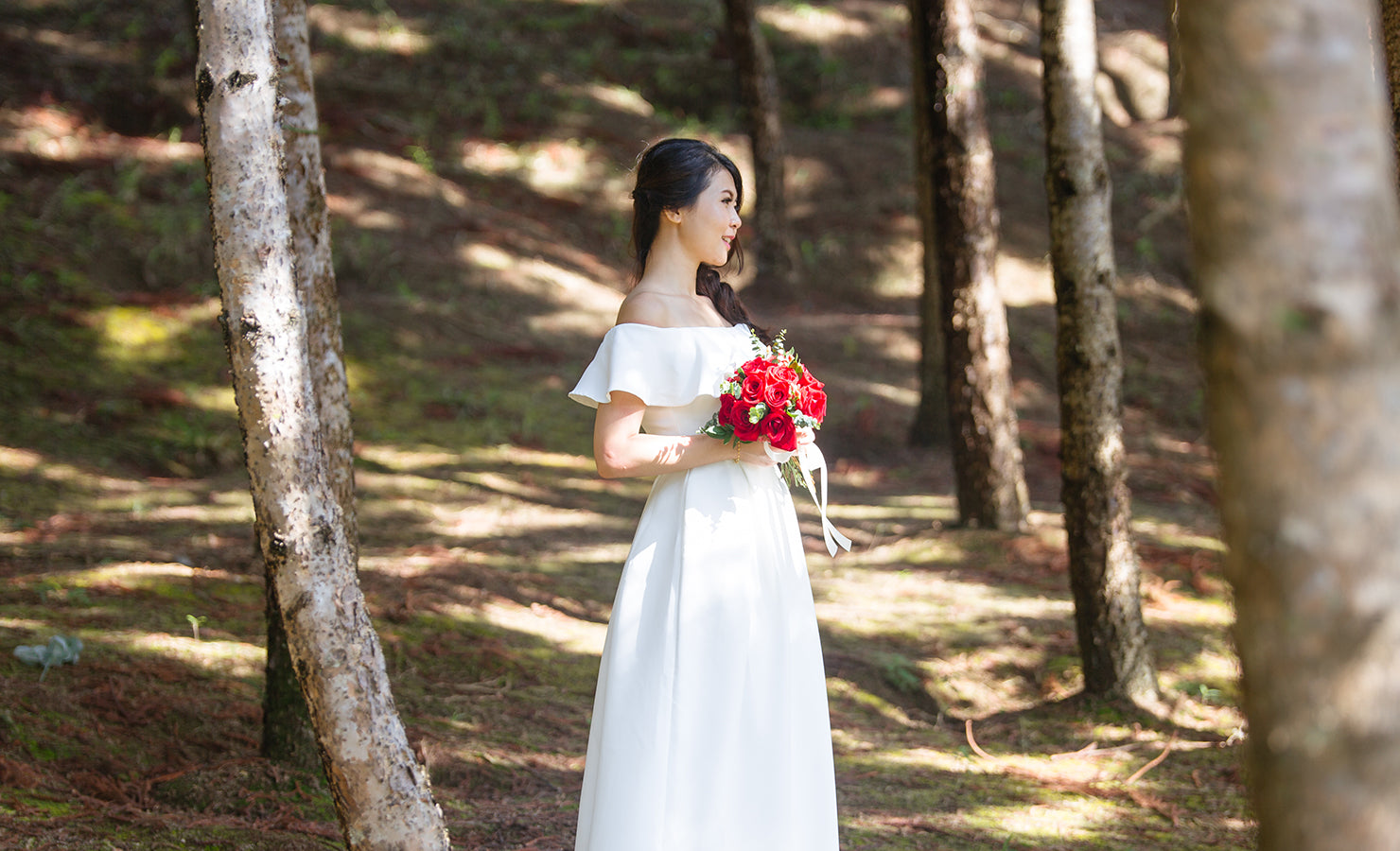 Make someone's day
Send the perfect gift
active collection:christmas collection:mimpikita collection:retail collection:retail-kpj-dsh2 collection:retail-pj resort-bestsellers Type_Hat Box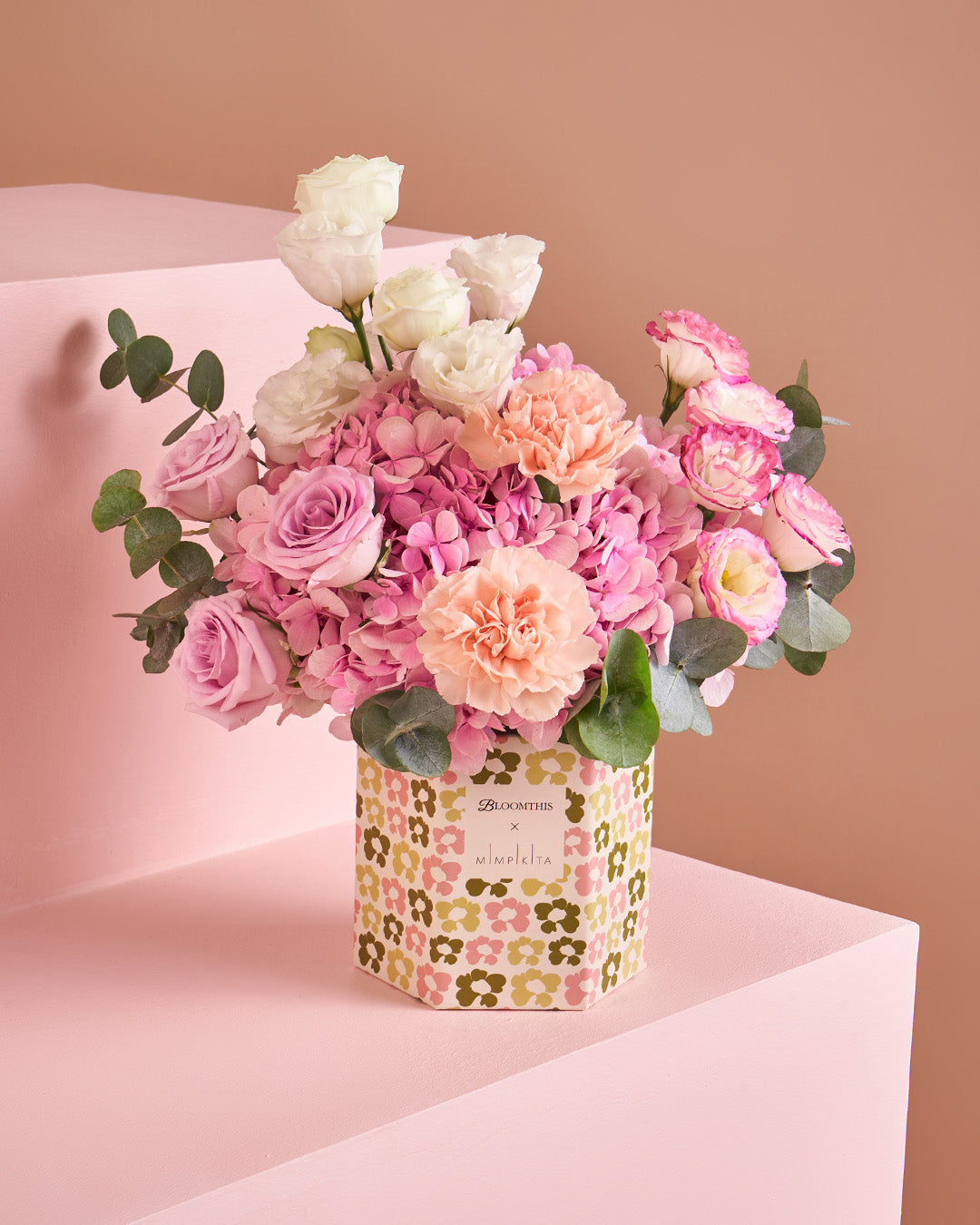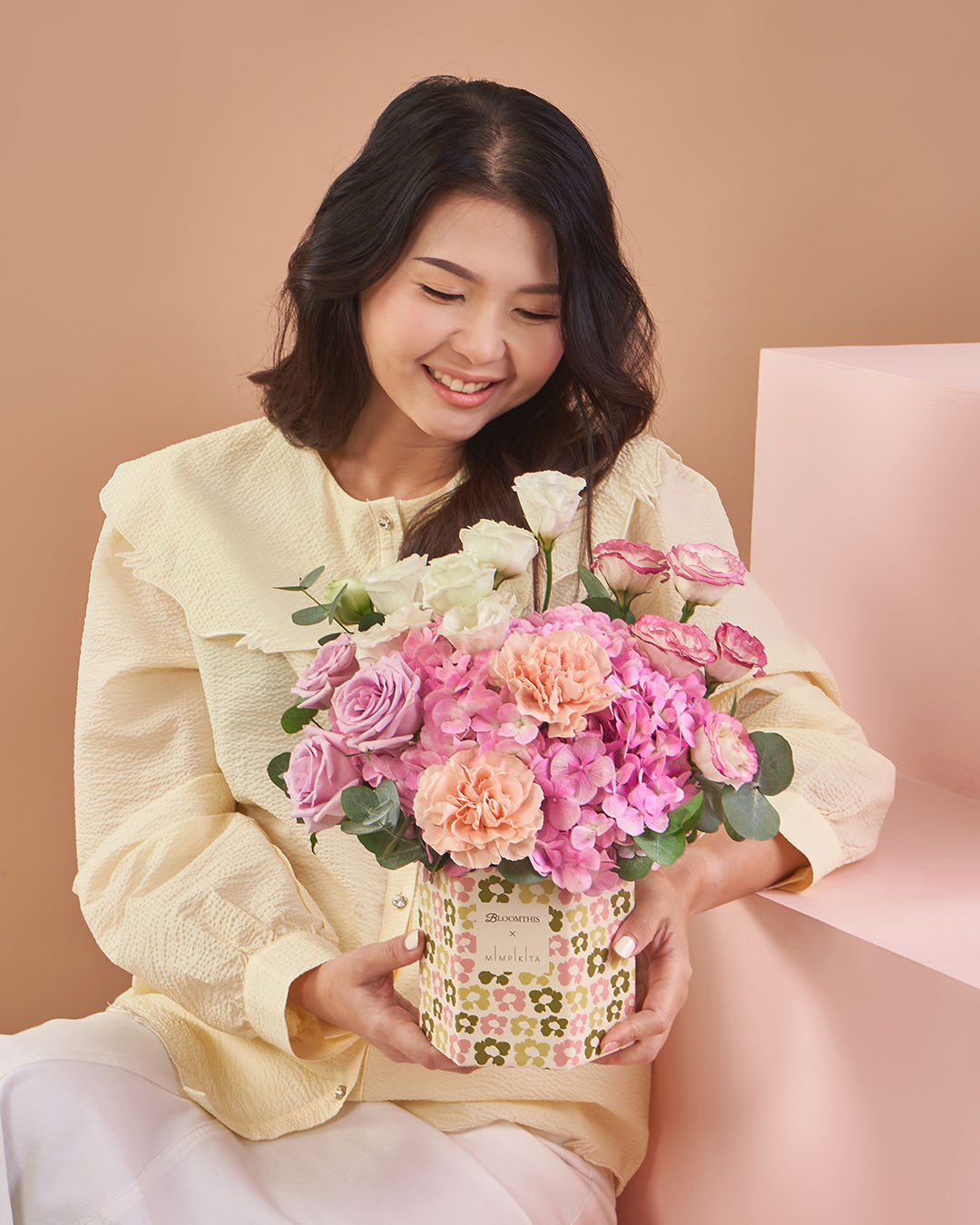 active collection:christmas collection:mimpikita collection:retail collection:retail-kpj-dsh2 collection:retail-pj resort-bestsellers Type_Mini BloomBag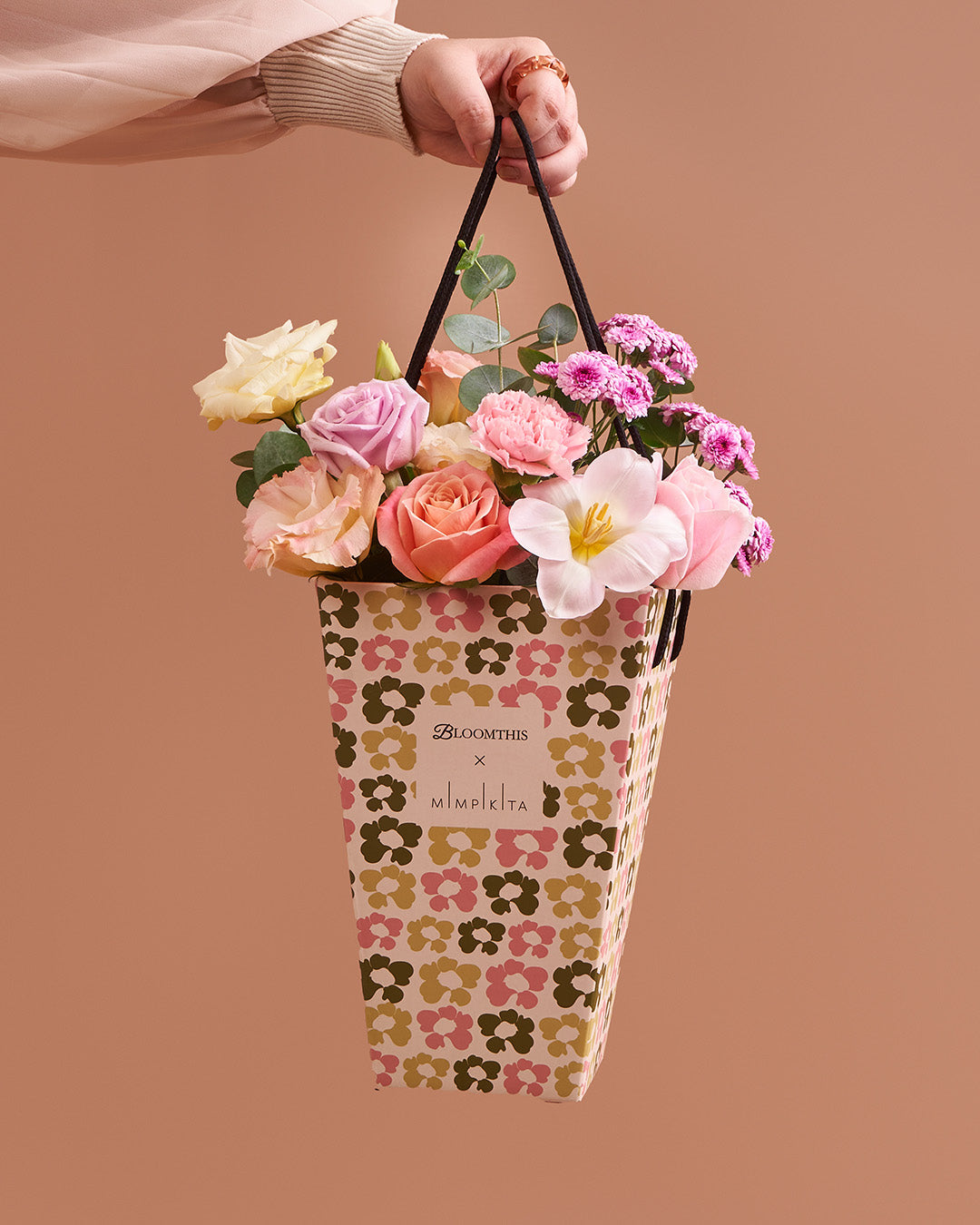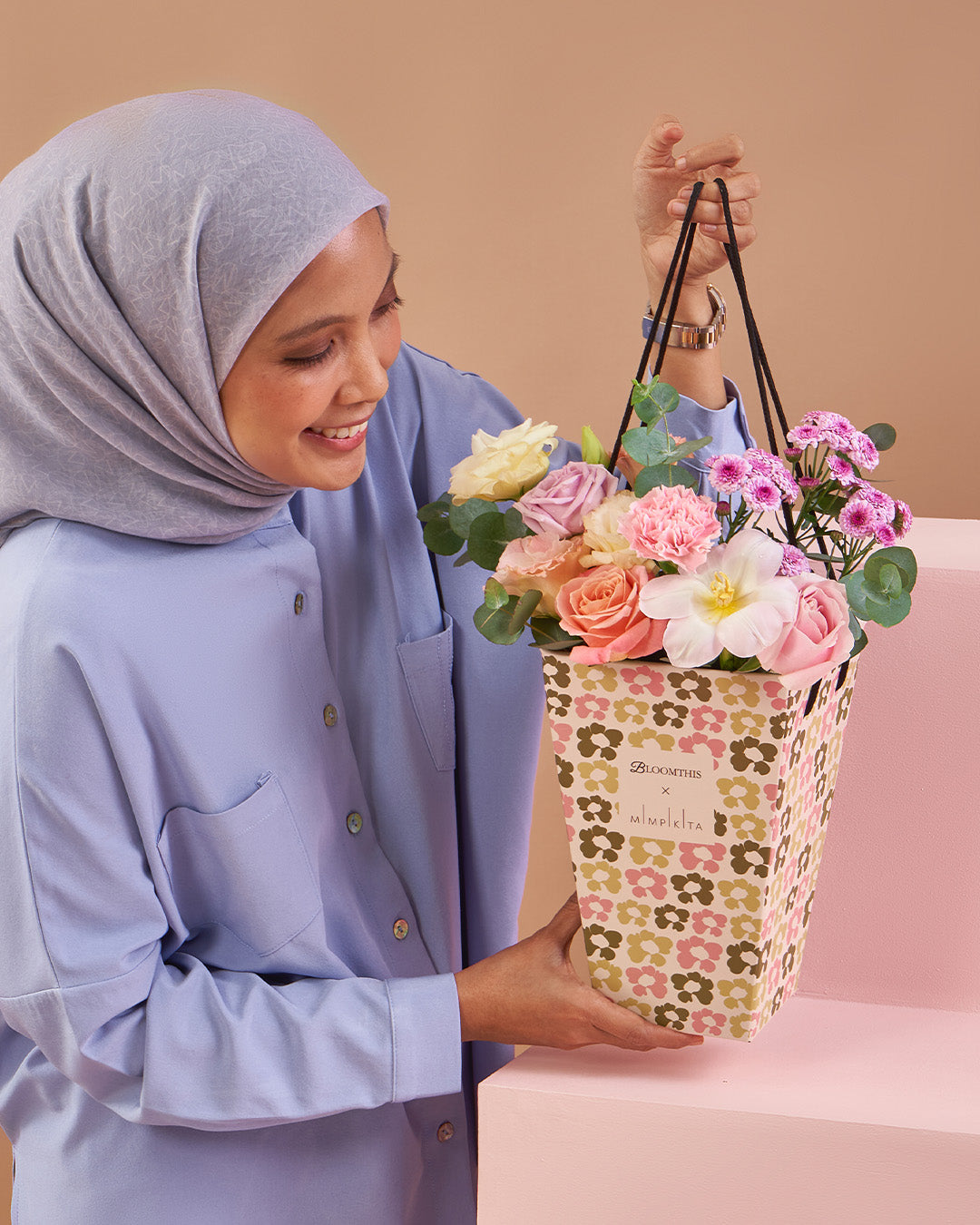 active collection:christmas collection:mimpikita collection:retail collection:retail-kpj-dsh2 collection:retail-pj resort-bestsellers Type_Hat Box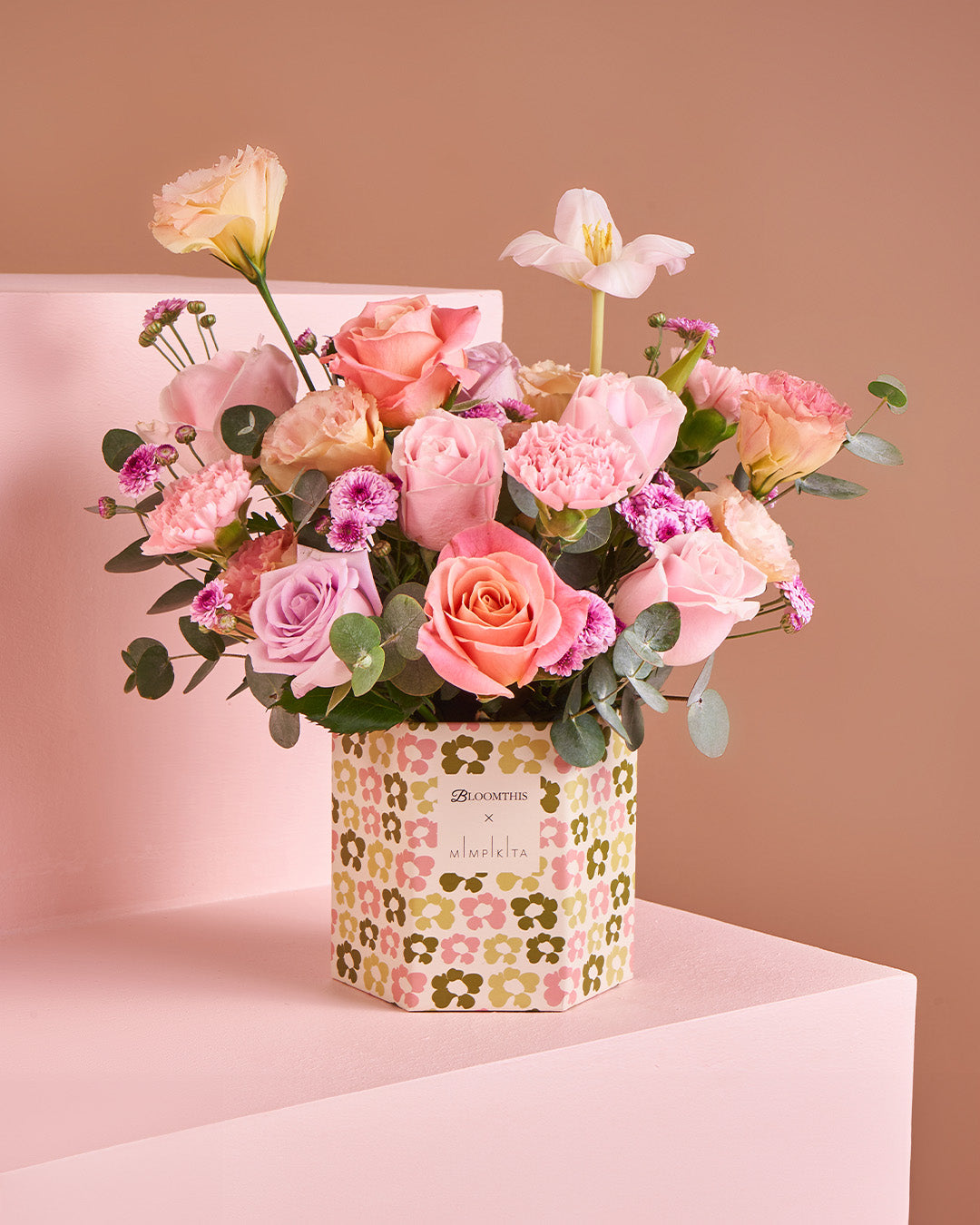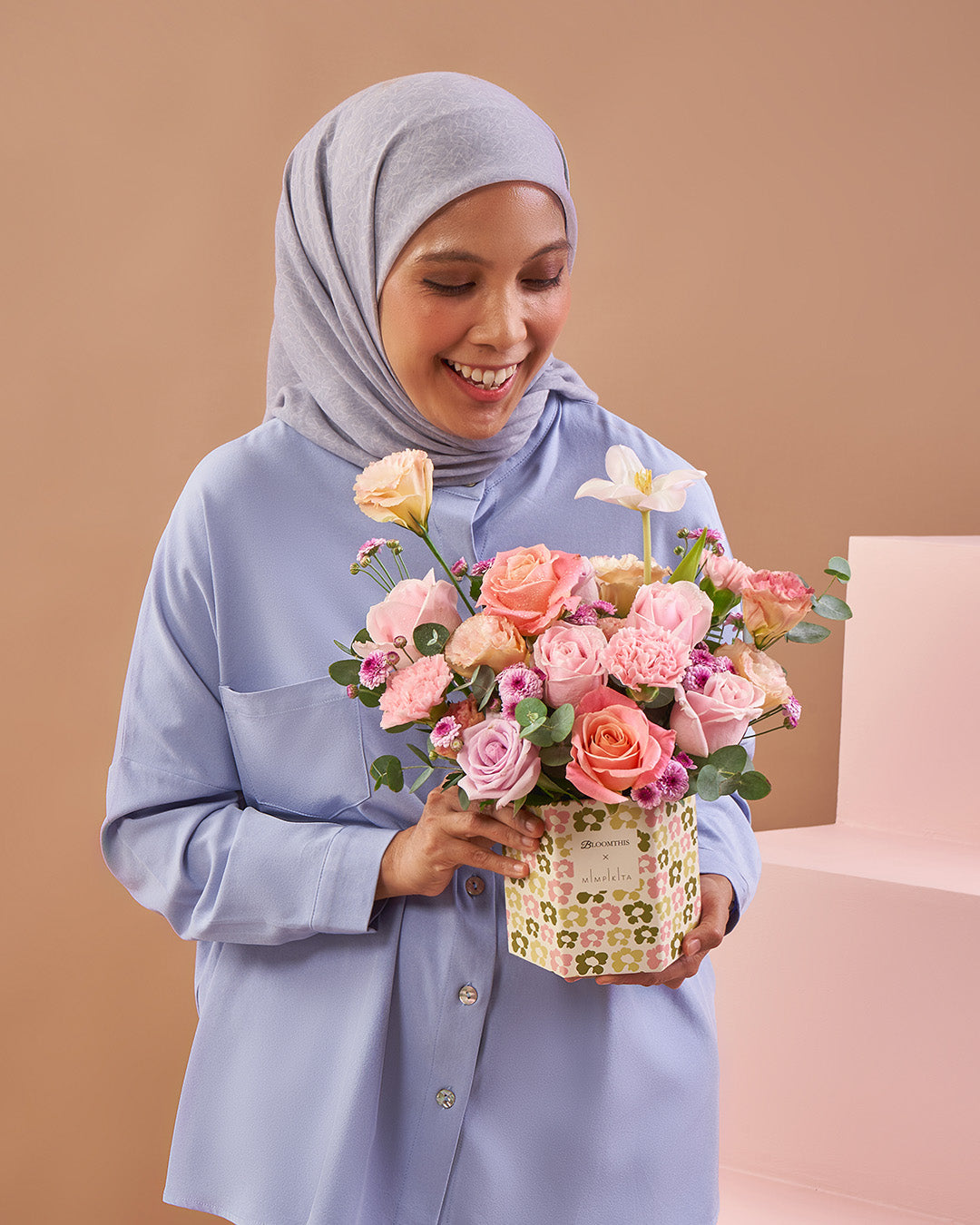 active collection:christmas collection:mimpikita collection:retail collection:retail-kpj-dsh2 collection:retail-pj resort-bestsellers Type_Hat Box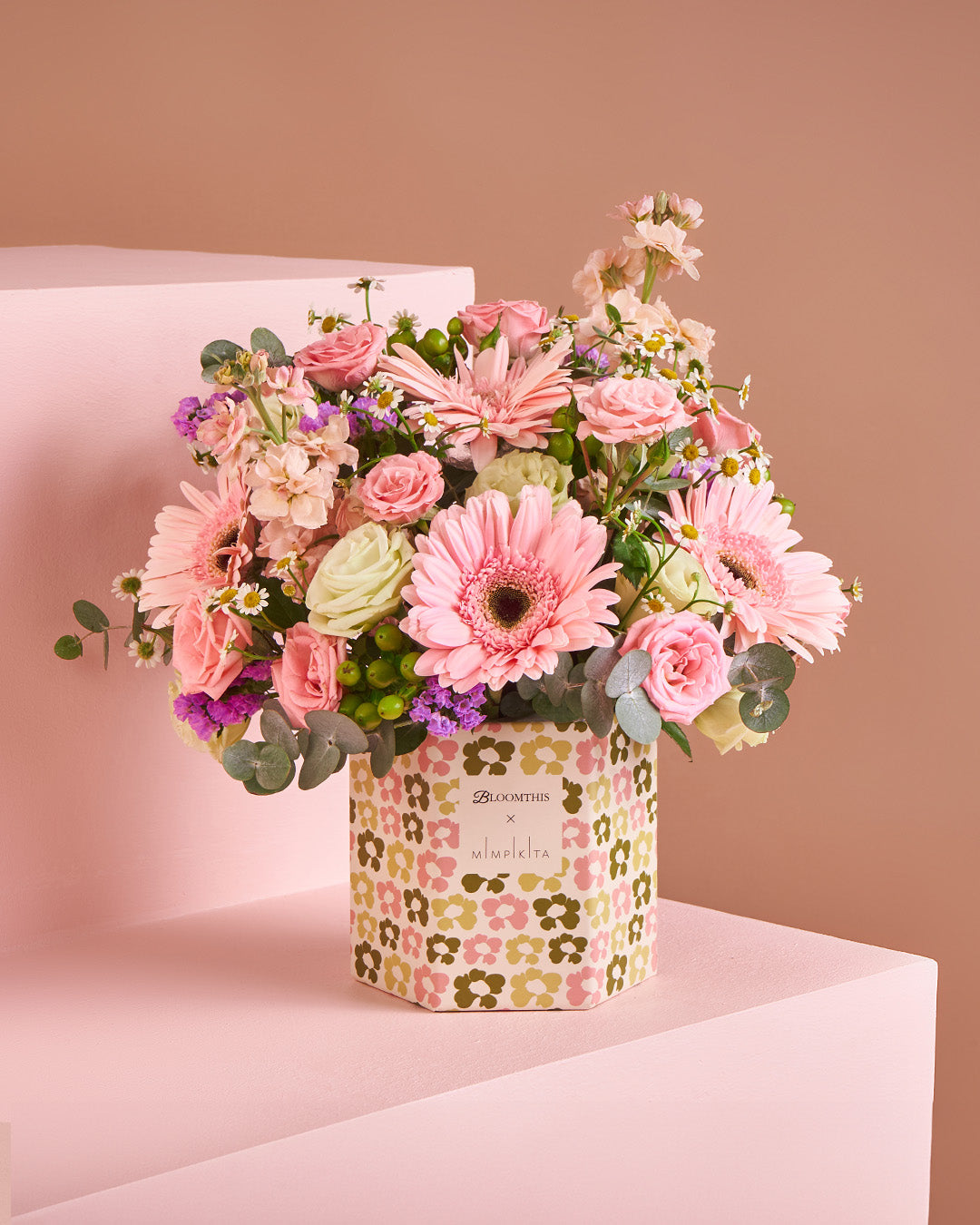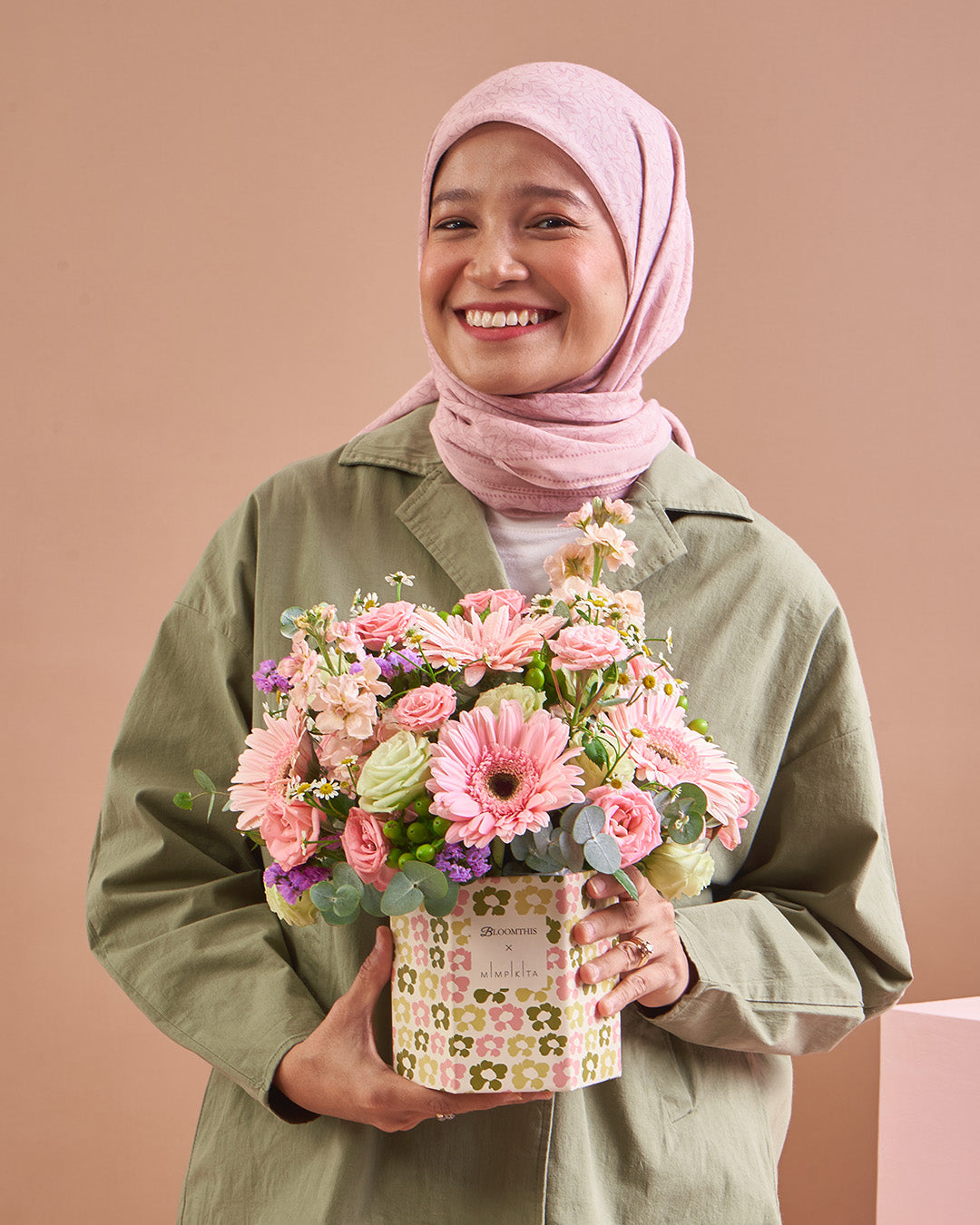 active collection:christmas collection:mimpikita collection:retail collection:retail-kpj-dsh2 collection:retail-pj resort-bestsellers Type_Mini BloomBag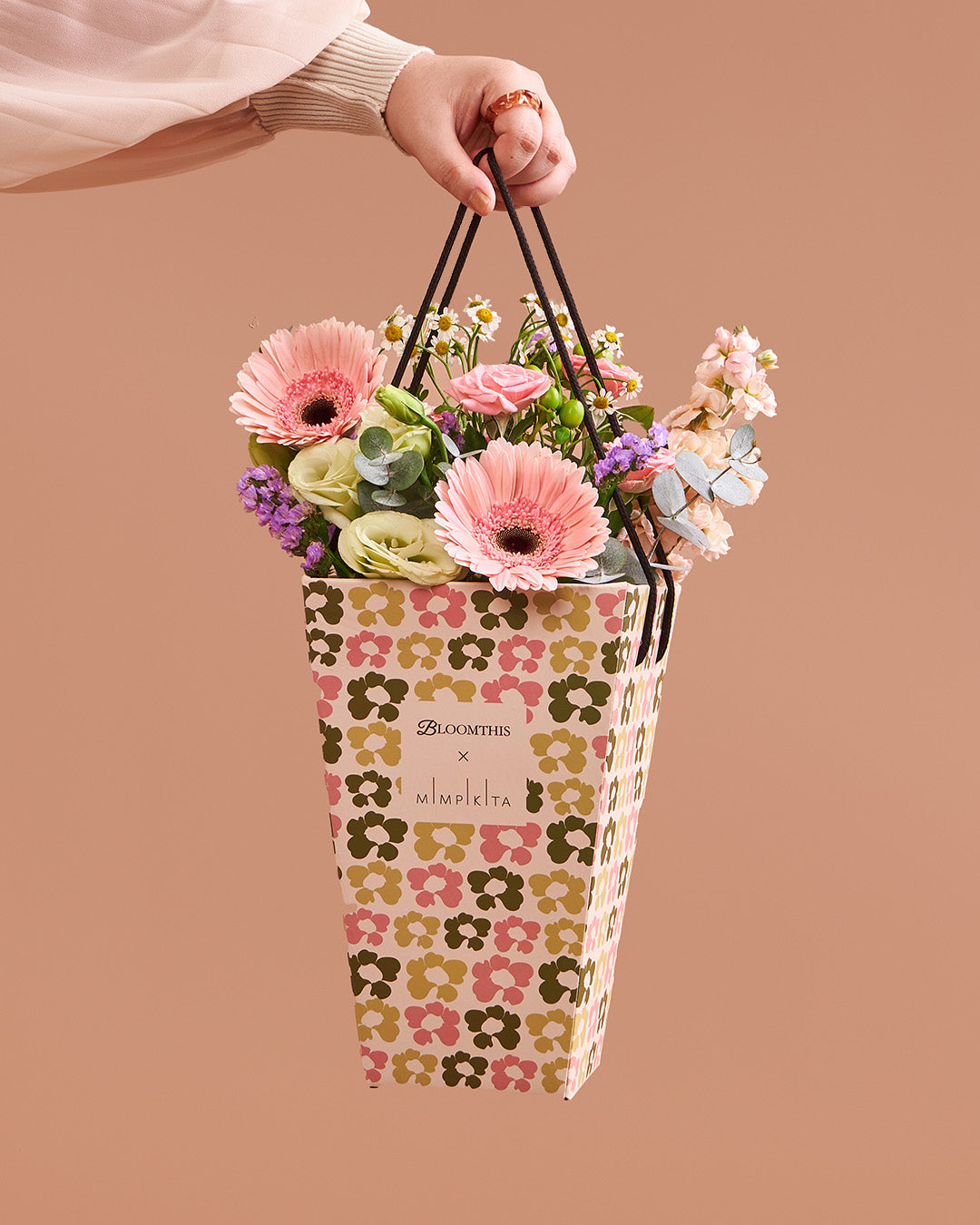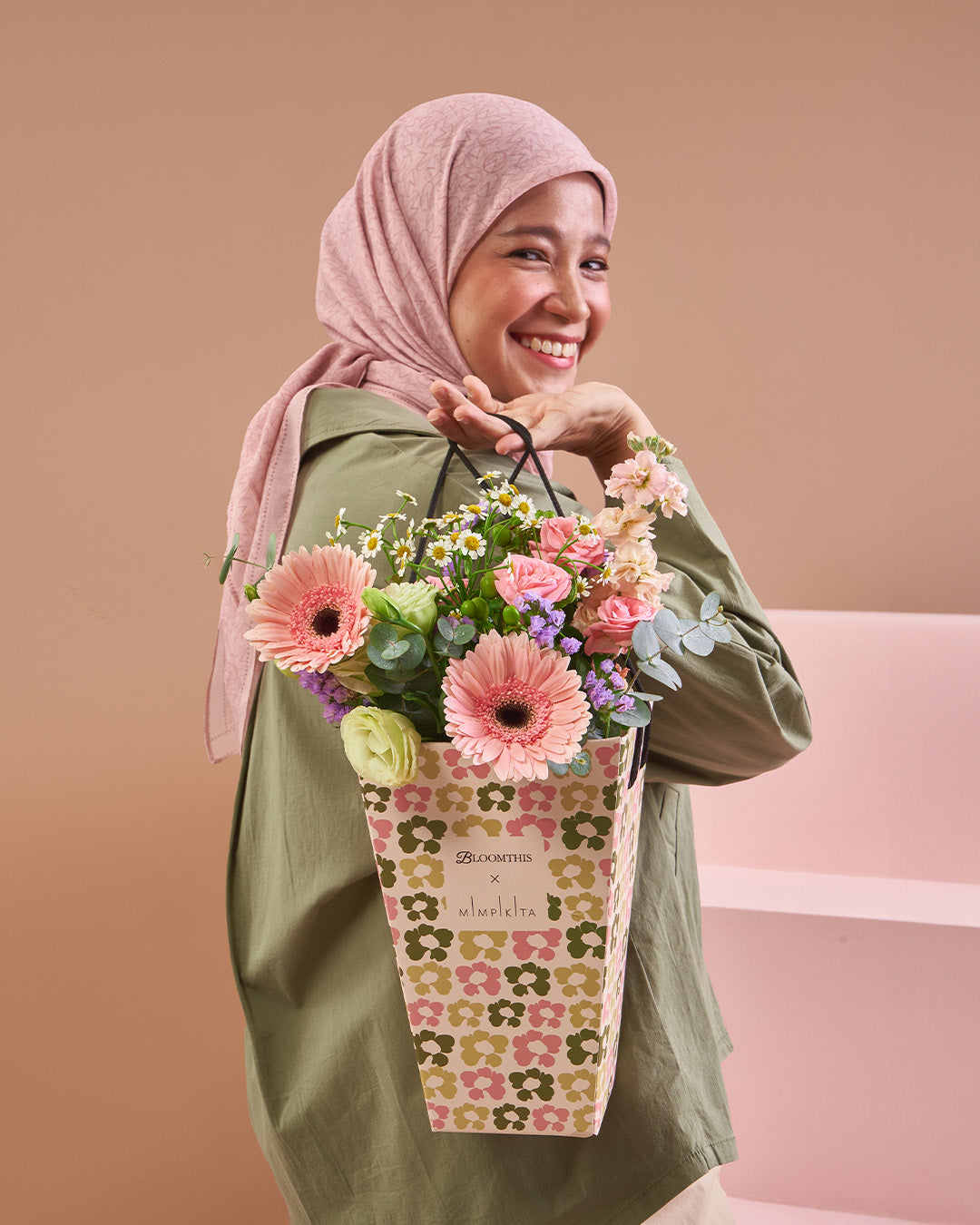 active collection:christmas collection:mimpikita collection:retail collection:retail-kpj-dsh2 collection:retail-pj resort-bestsellers Type_Mini BloomBag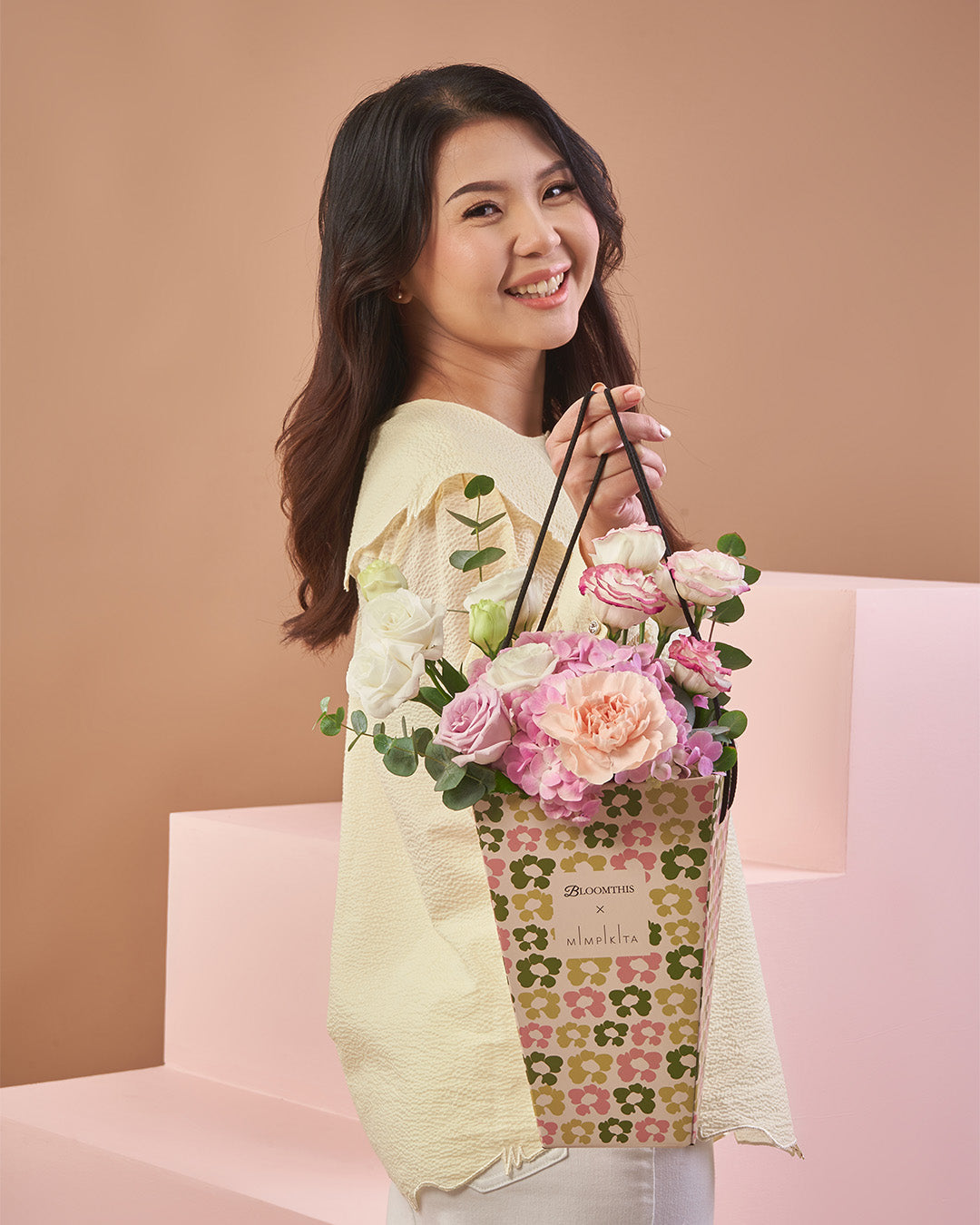 active collection:christmas collection:mimpikita collection:retail collection:retail-kpj-dsh2 collection:retail-pj resort-bestsellers Type_Hat Box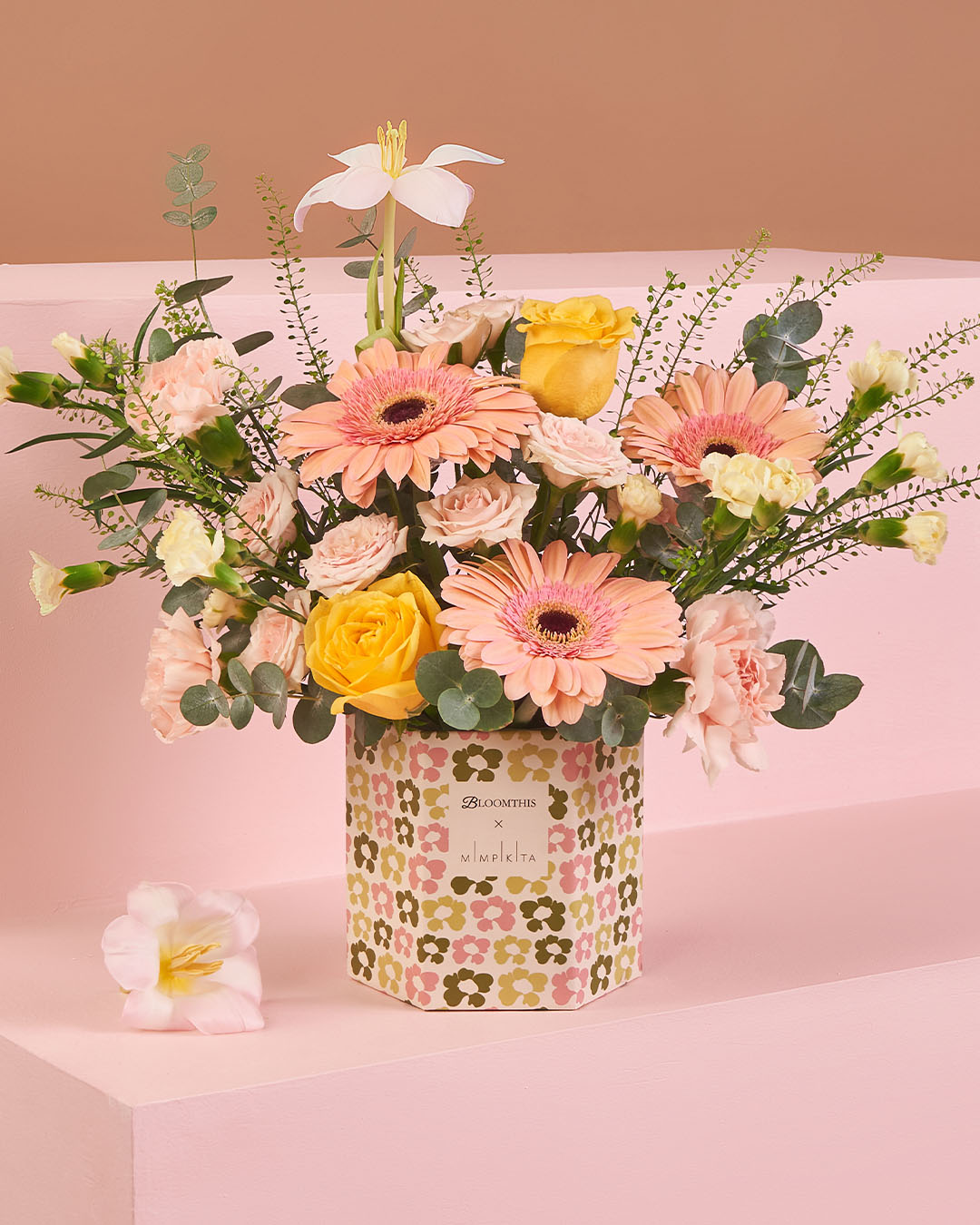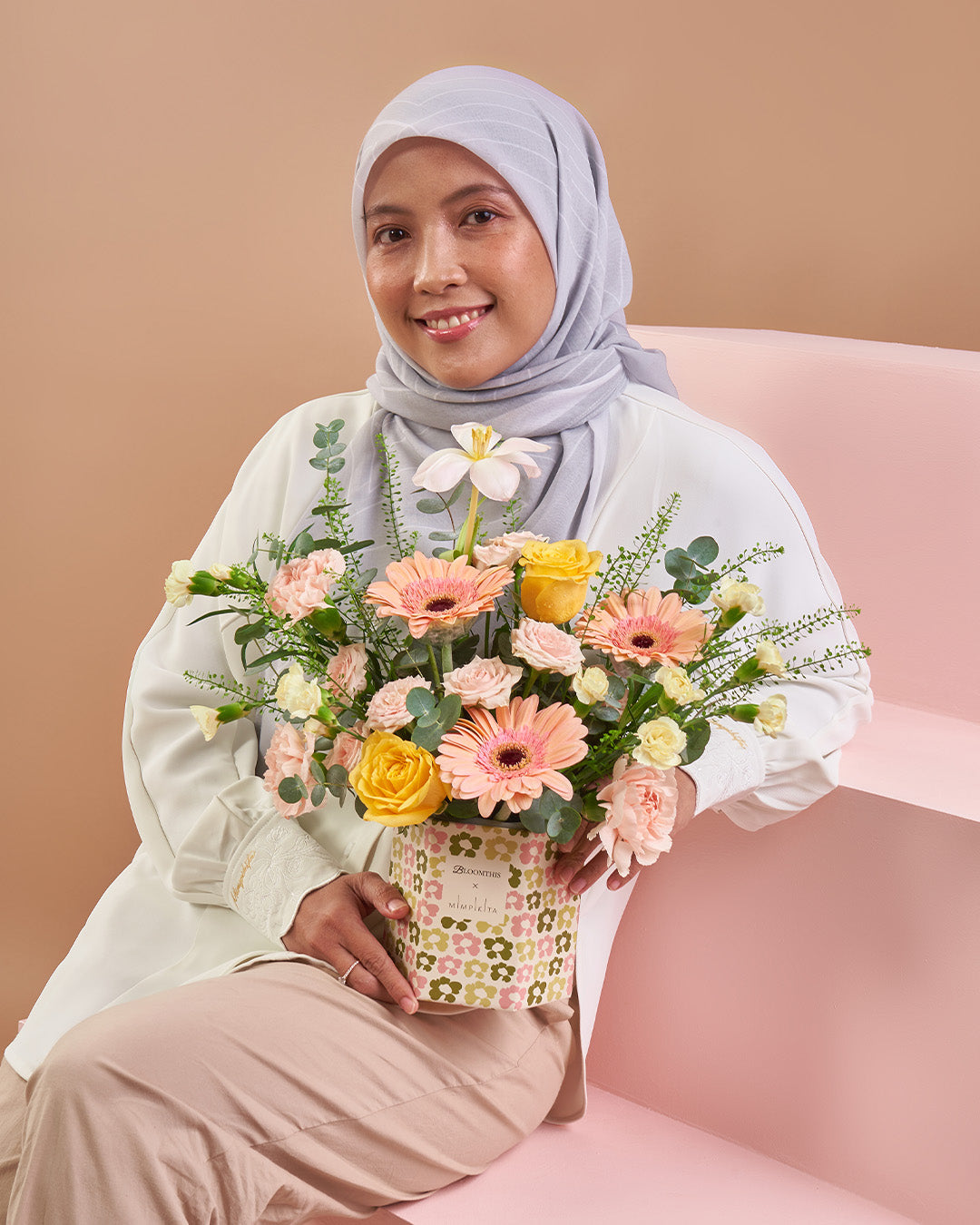 active collection:christmas collection:mimpikita collection:retail collection:retail-kpj-dsh2 collection:retail-pj resort-bestsellers Type_Mini BloomBag