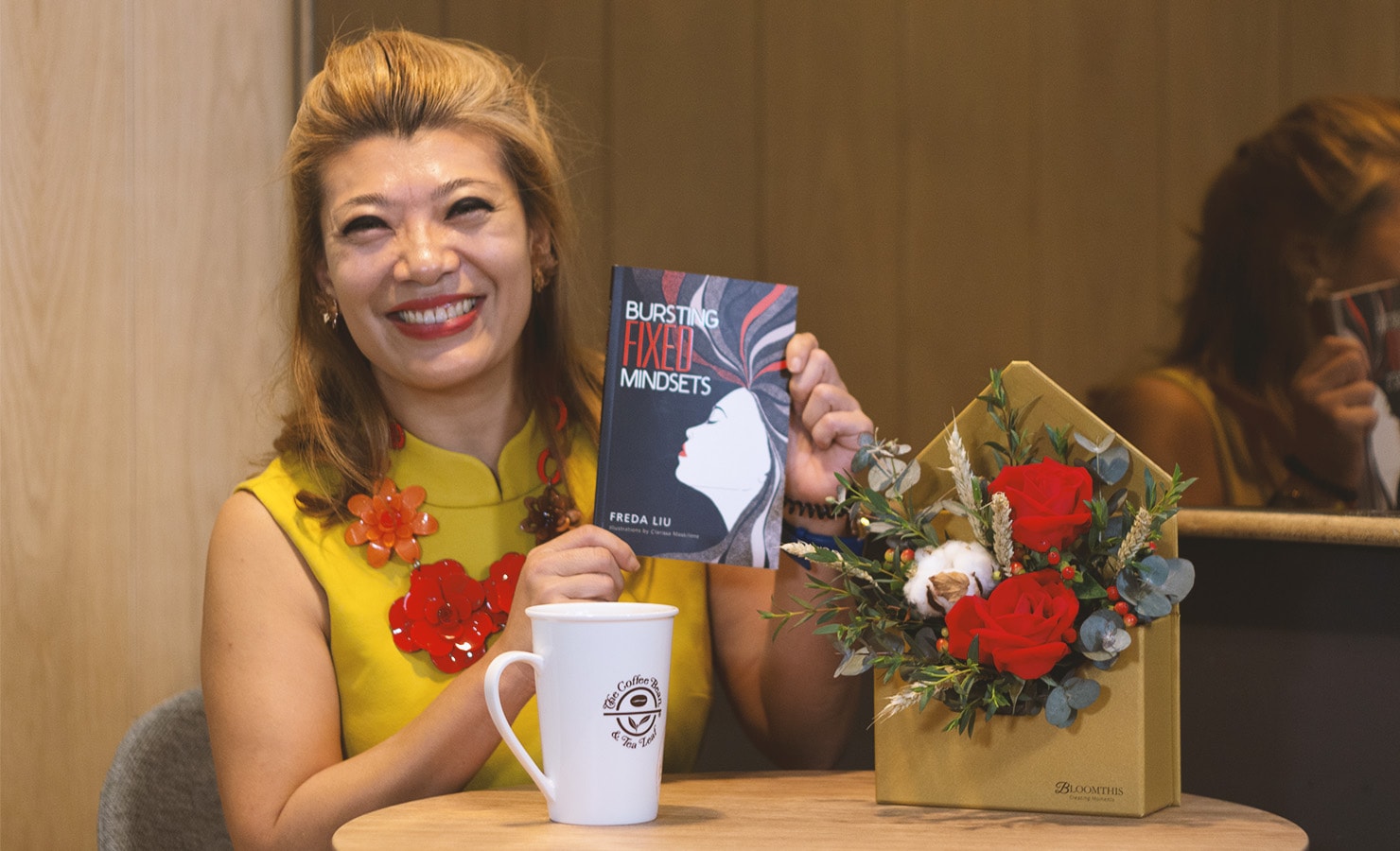 Celebrating Women with Freda Liu
The tables are turned on Freda Liu. The iconic BFM radio host, who interviews business leaders and influential personalities is the interviewee, just for today. Starting with public relations, Freda has also done news presenting, lecturing, emceeing and even voice-overs. Couple that with a voracious appetite for books, and you have a wealth of business knowledge and experience that makes Freda.

Thinking of starting up a new business? Get more insights from her new book, Bursting Fixed Mindsets, featuring stories of courageous and remarkable women entrepreneurs who defied the odds to build their brands in Malaysia.

In conjunction with International Women's Day 2018 on March 8, BloomThis, Coffee Bean & Tea Leaf, Doublewoot and DIDA brings you Celebrating Women, a series of interviews with inspiring Malaysian women, bringing change to their own industries, workplaces and communities.

We sit down with Freda for her advice on life, goals and what to do when things get rough.




BloomThis (BT): Tell us about yourself.
Freda Liu (FL): I'm originally from Sarawak and I was born in Brunei. My career is in radio right now, but of course, I do a lot of other things, like write books. I started my career in public relations and moved from there. I was #duakerja for a long time. I had a day job working for IBM and a part-time job doing TV and news reading. Then BFM came about, so, that's where I am most of the time now.

BT: You mentioned once that you have 8 areas in your life that you make goals for? Do share.
FL: Haha, do we have time for all eight? Faith! You have to sort out your faith, whatever it may be, on the spiritual side of things. You've got to look at your fitness. You've got to take care of your finance. You've got to take care of your family. You've got to look at your friends, lifestyle, mental growth and career as well. These areas of life are important. You may be in different life stages and you may have certain priorities in different areas. I remember when my kid was younger, that was very important for him, spending that time with him from zero to six. It's still important, but of course, his needs are different now.

The reason that it's important is because you may be very successful in your career but if you never spend time with your family and friends and when something happens, you look back and say, "Hey, where were my family and friends?" When I talk about the 8 areas, the wheel of life, you really have to make time for all these things. Even health! We take it for granted until you're sick (like me now), but know that it's important to look at all these things to have a fulfilling life.

BT: Of all the ladies that you've interviewed, which has been the most memorable?
FL: Don't put me in the spot here! I really can't say who has been the most memorable. Every person that I've met would have taught me something. All of them have been really good. When you asked me that question, it's difficult to answer. I'm not being polite here. It's just that I feel you learn something from everyone you meet. I do a show called HerVantage where I speak to women of influence and leadership and talk to women in sports to comedy to politics. Each has taught me something about their field. All of them have inspired me.

BT: Is there a piece of advice that stood out to you?
FL: It's more the books that I've read, and life in itself. One of the mantras I always have is 'to be better, not bitter'. It's very easy when bad things happen in life (life happens), to learn from the experience and say, "Okay, it's a horrible thing that has happened but how can I turn that situation into something better?" because the immediate reaction is to be bitter and angry. That's a very natural thing, for me, and for humans in general, to get into a state of negativity. It's a mantra I have to repeat to myself.




BT: Congratulations on the launch of your new book. Can you tell us more about it?
FL: This book is a combination of almost all the woman that I've interviewed. The focus is on women entrepreneurs. What inspired me to write this book was that, in Malaysia, only 20% of businesses are owned by women, which made me think. That's a big difference - 20% by women and 80% obviously, by men. I spoke to the National Association of Women Entrepreneurs Malaysia. Of all their members, only 10% contribute to GST. Contribution to GST is only 500,000 RM and above. It's not even a million ringgit! 90% are not contributing, which means their revenues are less than RM 500,000.

Something is wrong there. I wanted to speak to these women from different businesses who have crossed over the million ringgit mark in terms of revenue. What can we learn from them? I think that's better, to be able to learn from something, so that more women who aspire to have bigger businesses can learn from these women. I interviewed 15 woman. I tried to cover all the races. I tried to cover East Malaysia, West Malaysia and even a social enterprise. I tried to show variety and that it's possible to earn huge revenues regardless of the industry.

BT: Share the most significant advice you ever received in your career, whether from a female mentor or peer.
FL: I remember working for a PR company, years ago, and we had a request for a pitch. As usual, clients ask "Can I have the pitch by tomorrow?" and you'd want to try to meet that deadline to get the project. I remembered my boss, she was a female boss, and she would say "No, tell them I am only able to give you something in 2 weeks time. If you want something of value, I cannot give you something tomorrow." She said, "It's not that we can't come up with a proposal, but the moment you do something like this, at their beck and call, everything to do with that deal would be at their back and call. You'd want to be able to offer something of quality." I remember that ever since. It's not to have your pride but to remember your place and also take pride of your work and not bend over backwards unnecessarily.

BT: What's your favourite flower?
FL: I absolutely love flowers. If you look at all these flowers together, no single one is competing with the rest but together, they're really beautiful. If you send me flowers, I love them, any kind. I'm not allergic to pollen, so I'm happy. A flower that has significance to me would be the orchid. I think the orchid is really interesting because it takes a long time to grow but they're very long-lasting and they're actually out in the wild, in the jungle. I've always had an affinity for orchids.

Find out more about Freda
Follow Freda on Instagram
Celebrate the Women Around You
This Women's Day, send your message of love & support to the wonder women in your life with gorgeous designer flowers and gifts. See them smile today!




SEND A GIFT OF SUPPORT >>
Want more?
Read more stories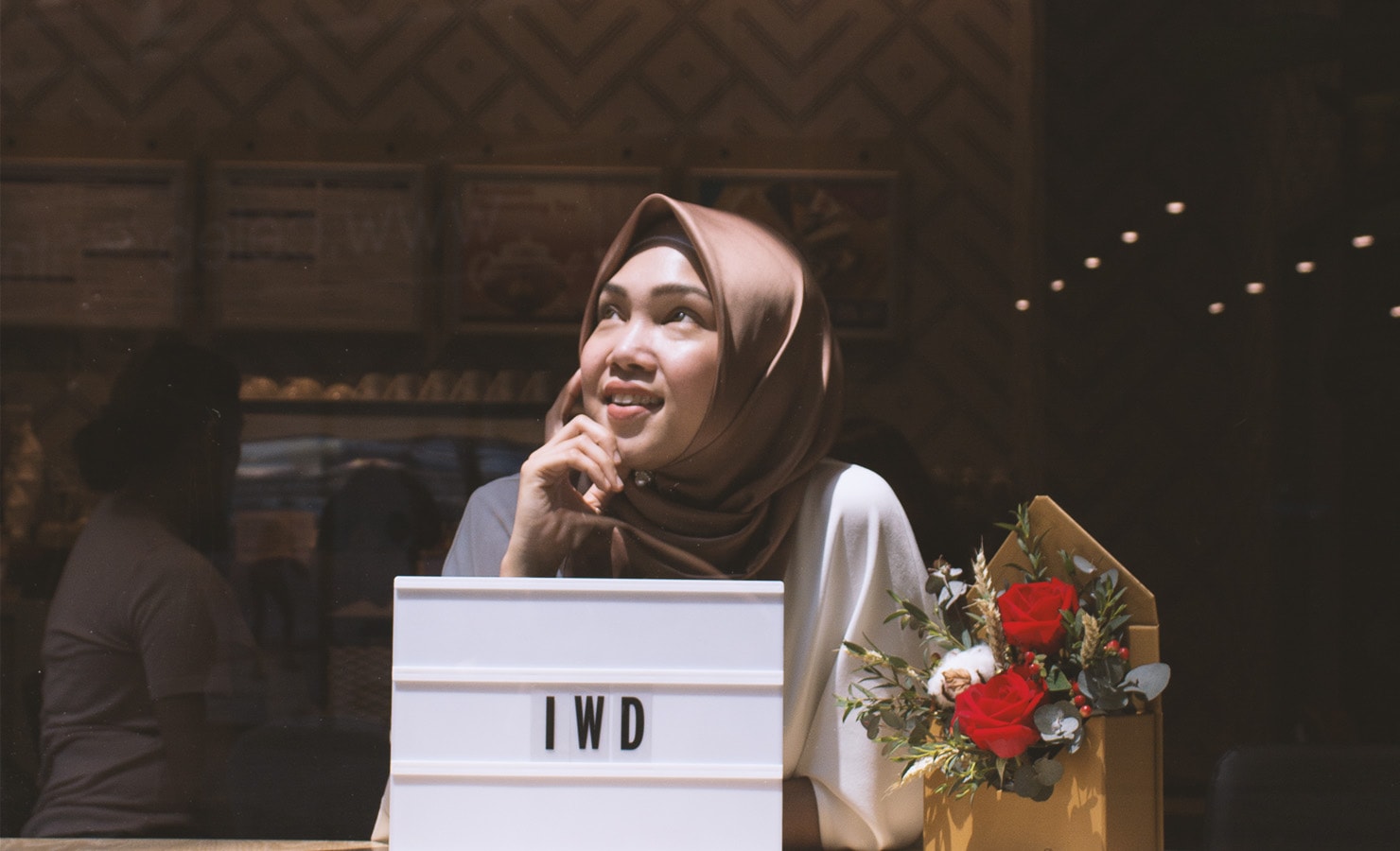 Celebrating Women with Abir Abdul Rahim
"Shouldn't men and women be given the same opportunity?" Abir Abdul Rahim asks with a passion disguised by her gentle humility. Abir co-founded Lean In Malaysia in 2015, a platform to inspire and e...
Read more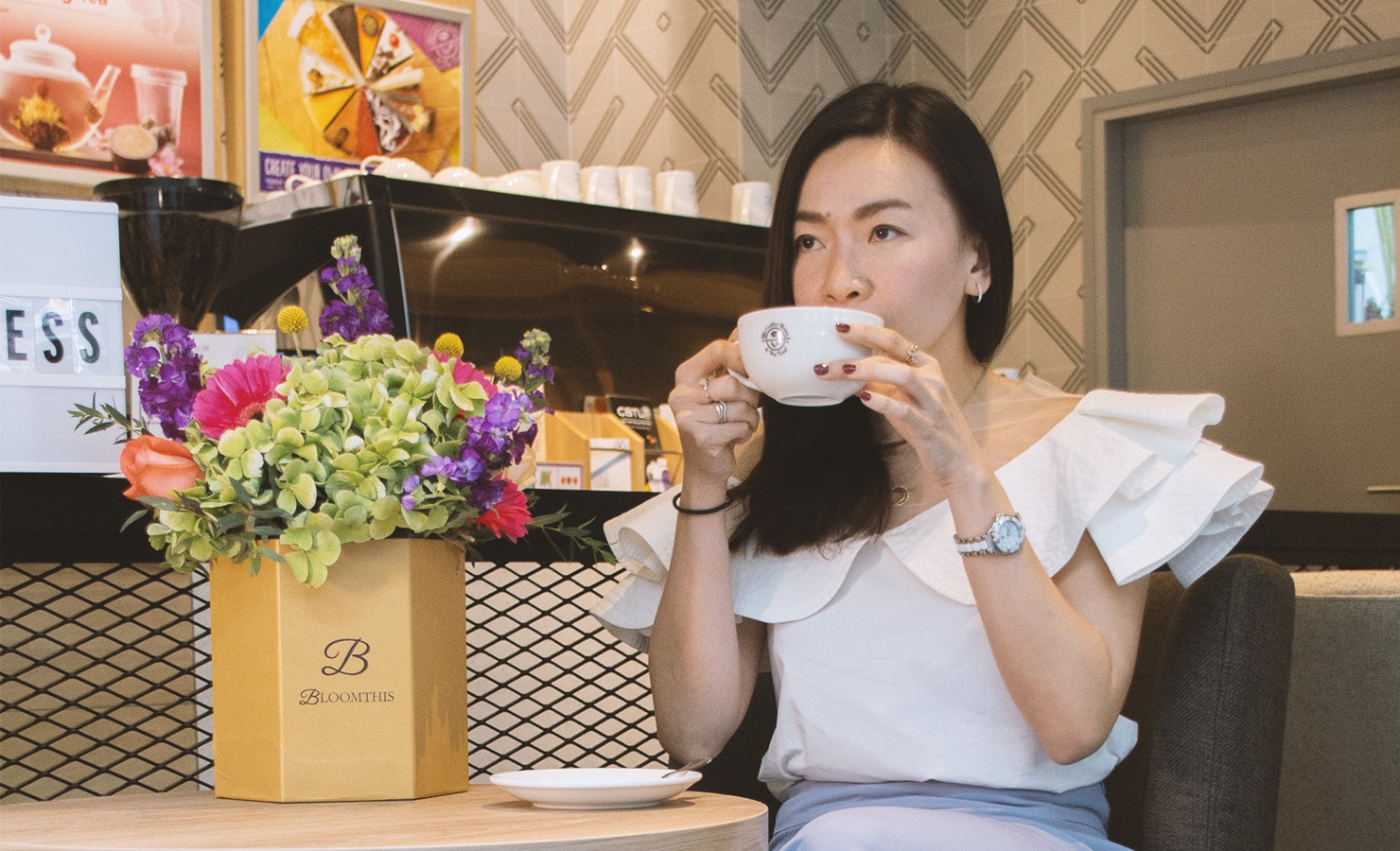 Celebrating Women with Helen Tan
Every girl dreams of the day when they'll open a wildly successful fashion house. To those girls, this one's for you. Helen Tan is the co-founder of Doublewoot, an online fashion store with apparel...
Read more
Make someone's day
Send the perfect gift
active bouquet collection:graduation collection:kakitangan Colour_Yellow Flower_Lily Flower_Sunflower friendship get-well KL release:oos resort-bestsellers status:red thank-you Type_Bouquet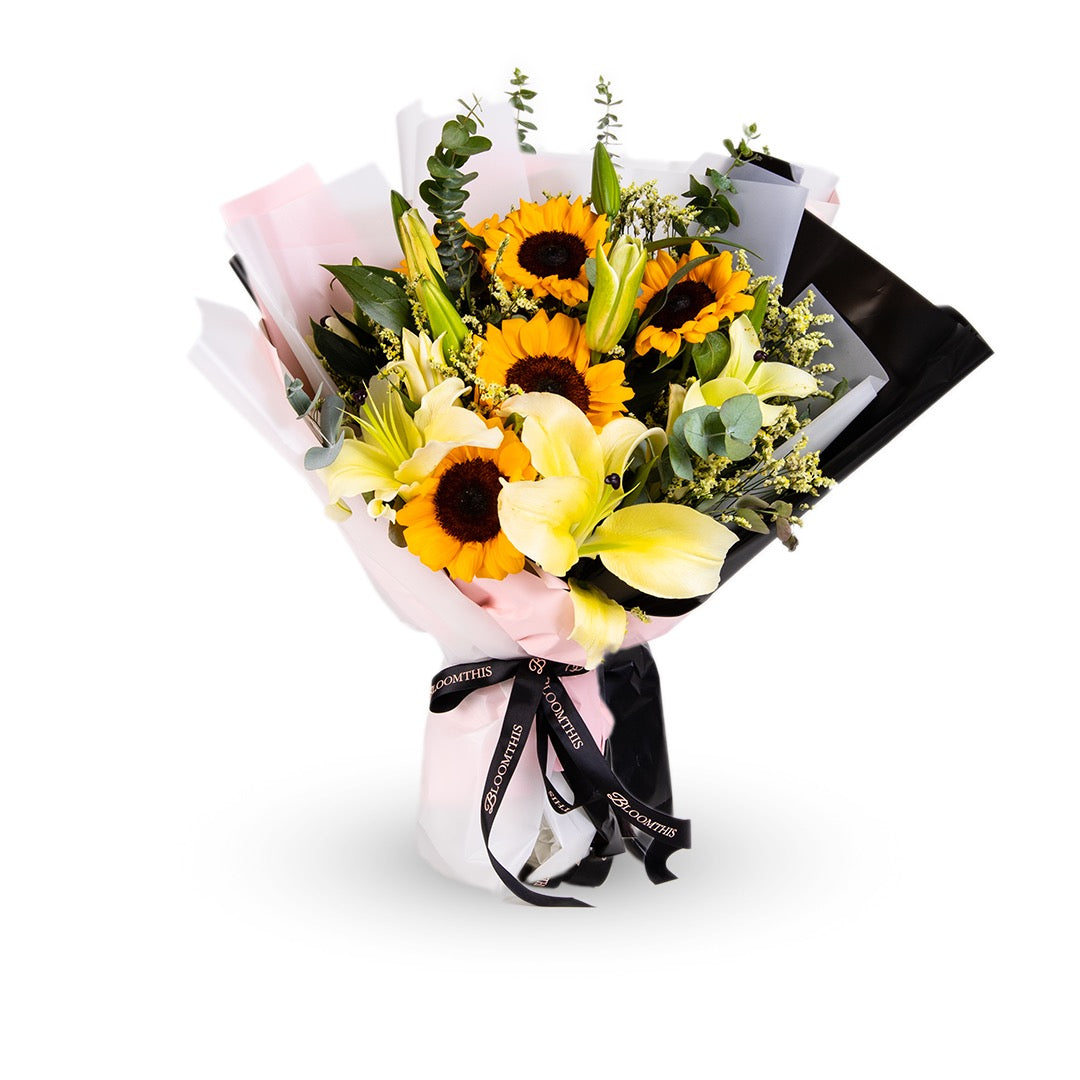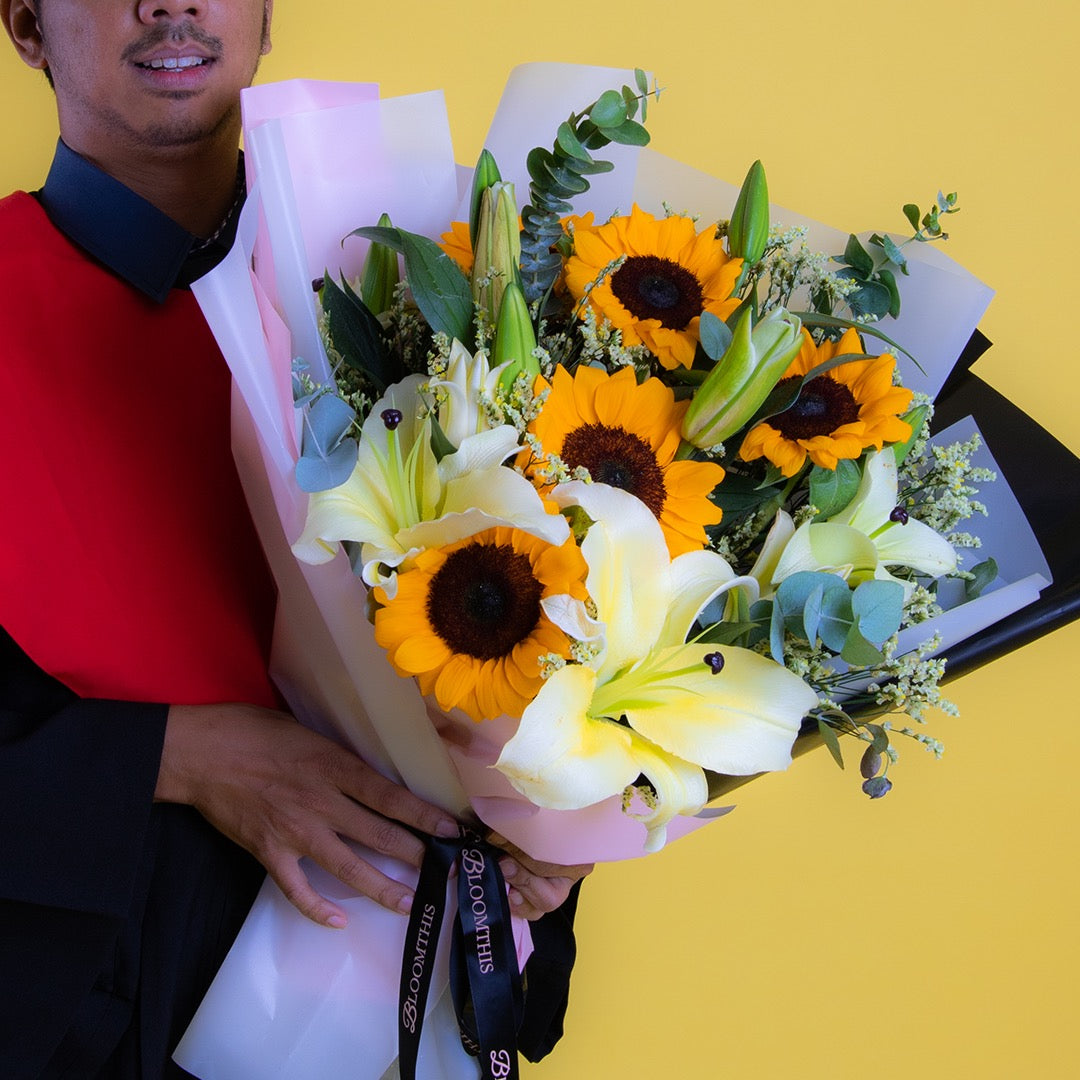 active anniversary-sale birthday bouquet cheer-up-sale collection:11-11-sale collection:3-3-sale collection:black-friday-sale collection:graduation collection:kakitangan collection:malaysia-day collection:retail-kpj-dsh2 collection:teachers-day designer-kl Flower_Sunflower friendship just-because love release:oos resort-bestsellers status:red Type_Bouquet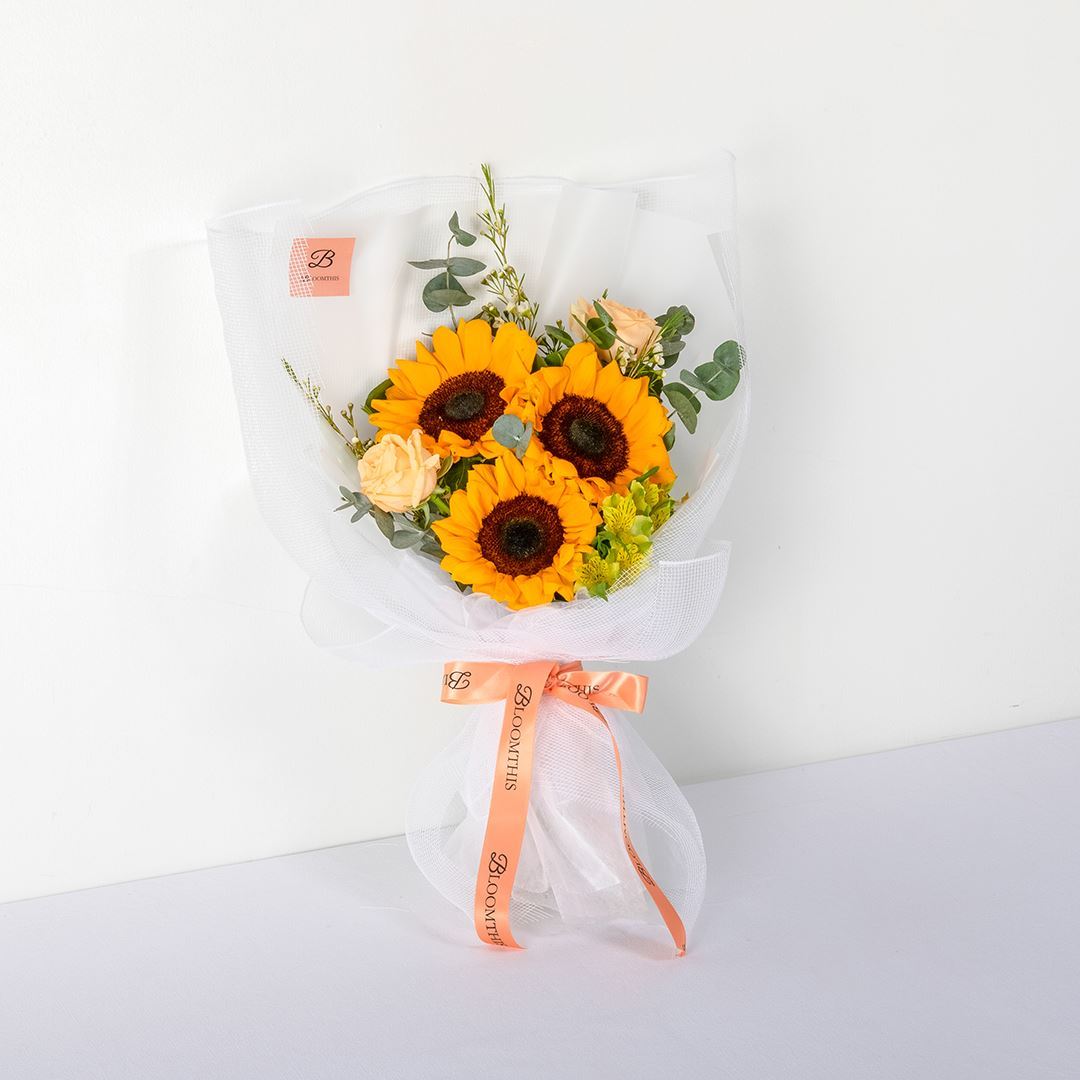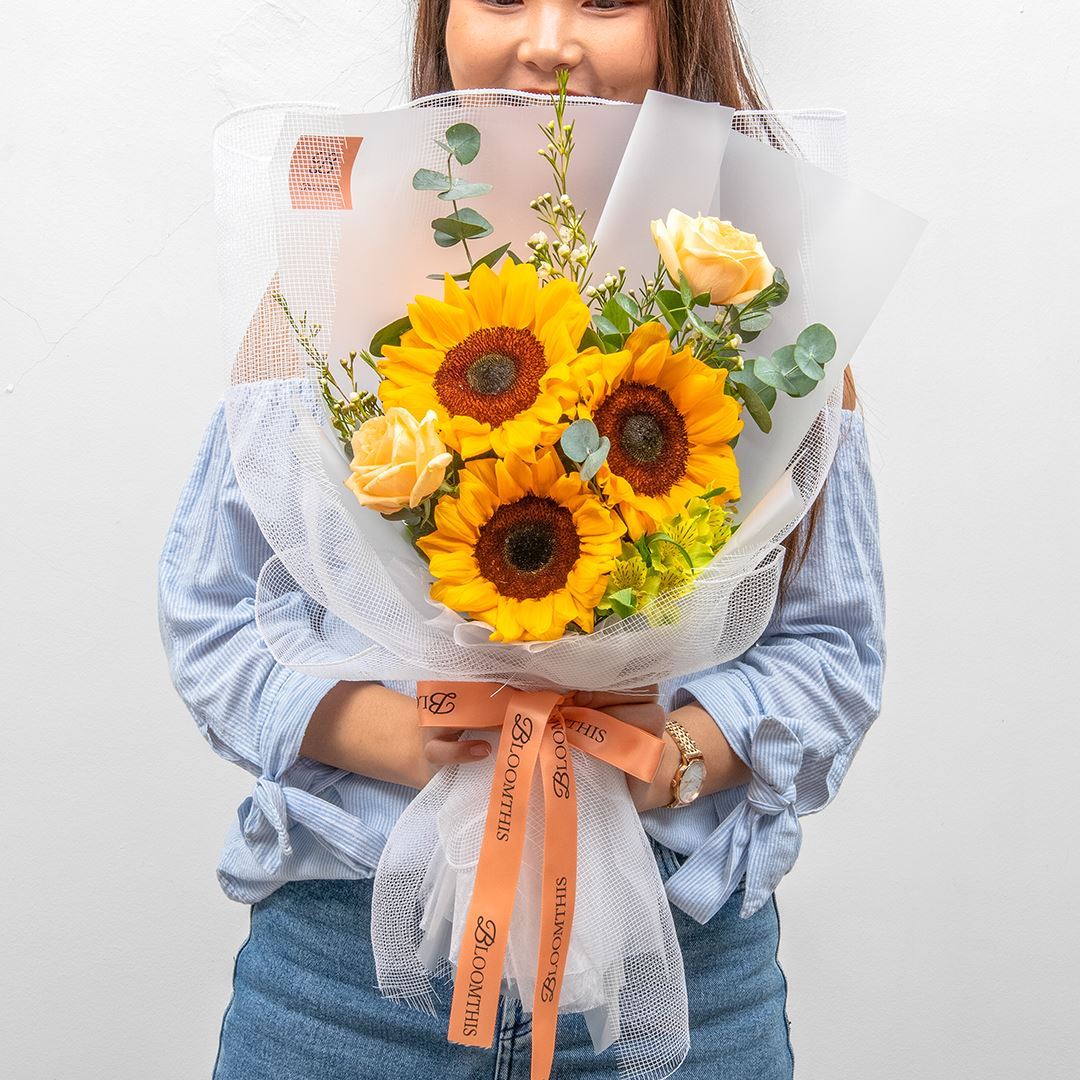 active anniversary birthday bouquet collection:graduation collection:kakitangan collection:matthiola collection:teachers-day Colour_Orange Flower_Matthiola Flower_Rose Flower_Sunflower friendship love resort-bestsellers status:red thank-you Type_Bouquet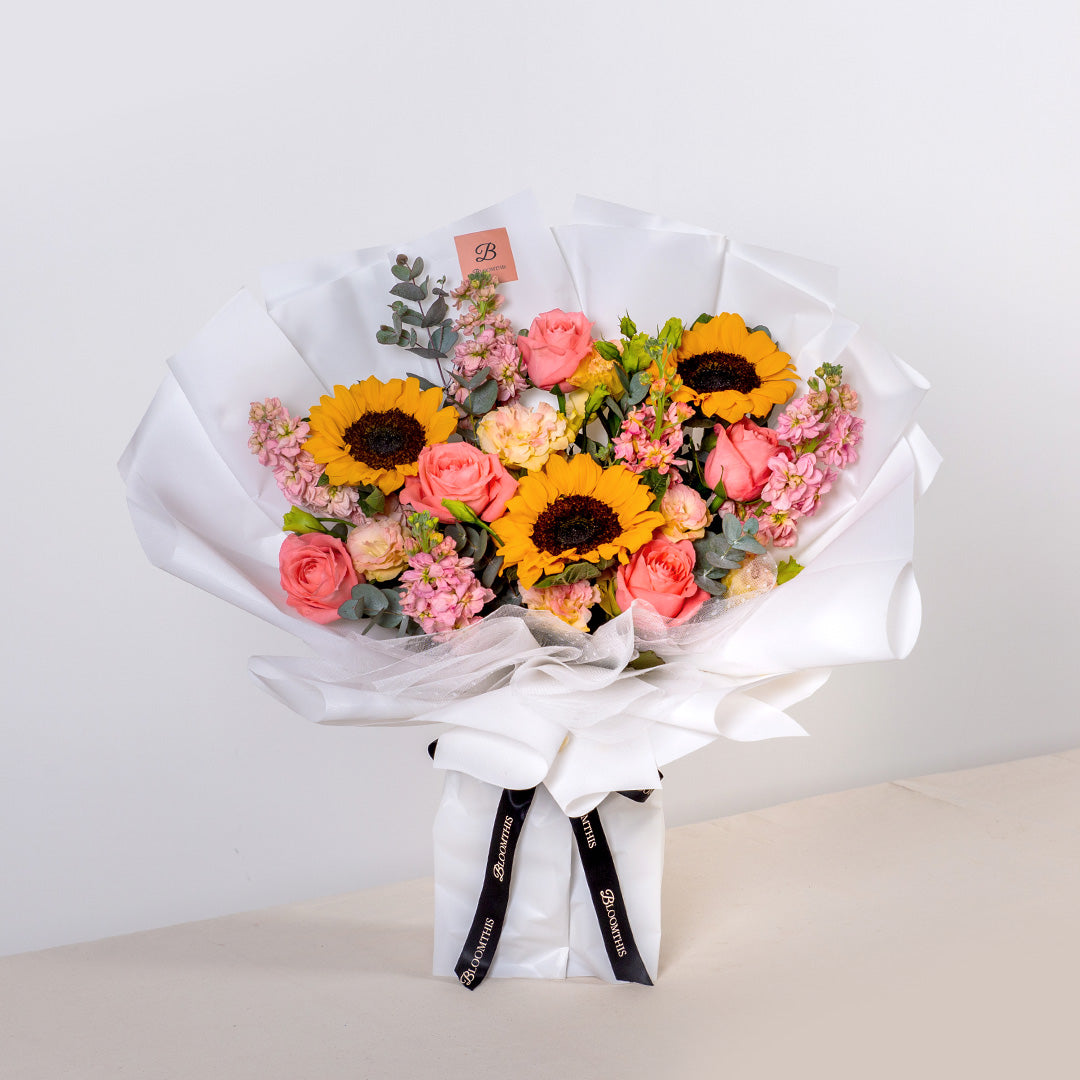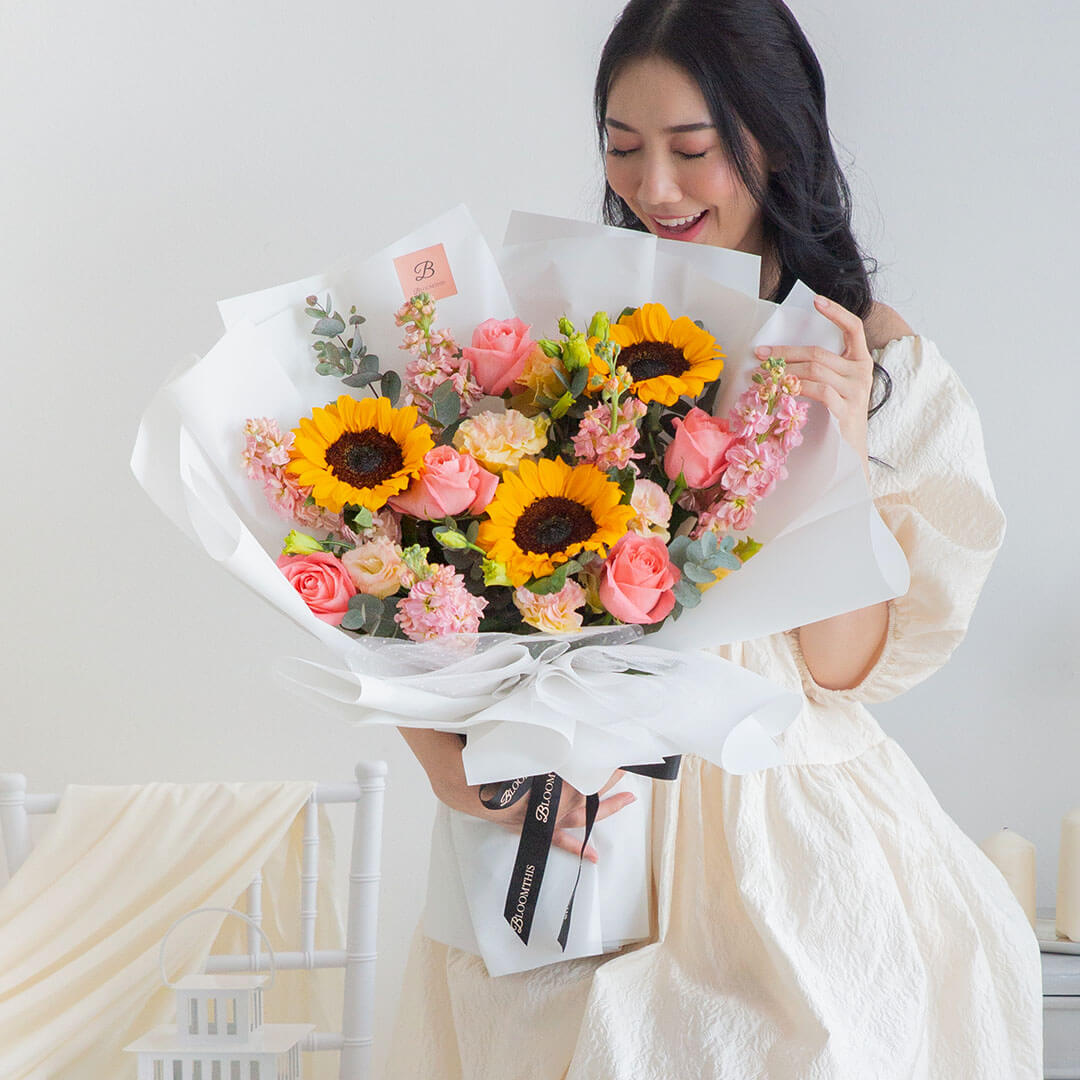 active bouquet collection:12-12-sale collection:graduation collection:kakitangan collection:merdeka-sale collection:red-rose-day Colour_Red Colour_Yellow Flower_Alstroemeria Flower_Rose Flower_Sunflower friendship get-well KL NINE10 release:oos resort-bestsellers status:red thank-you Type_Bouquet varpromo:TWELVE5
5% OFF
5% OFF | Use code TWELVE5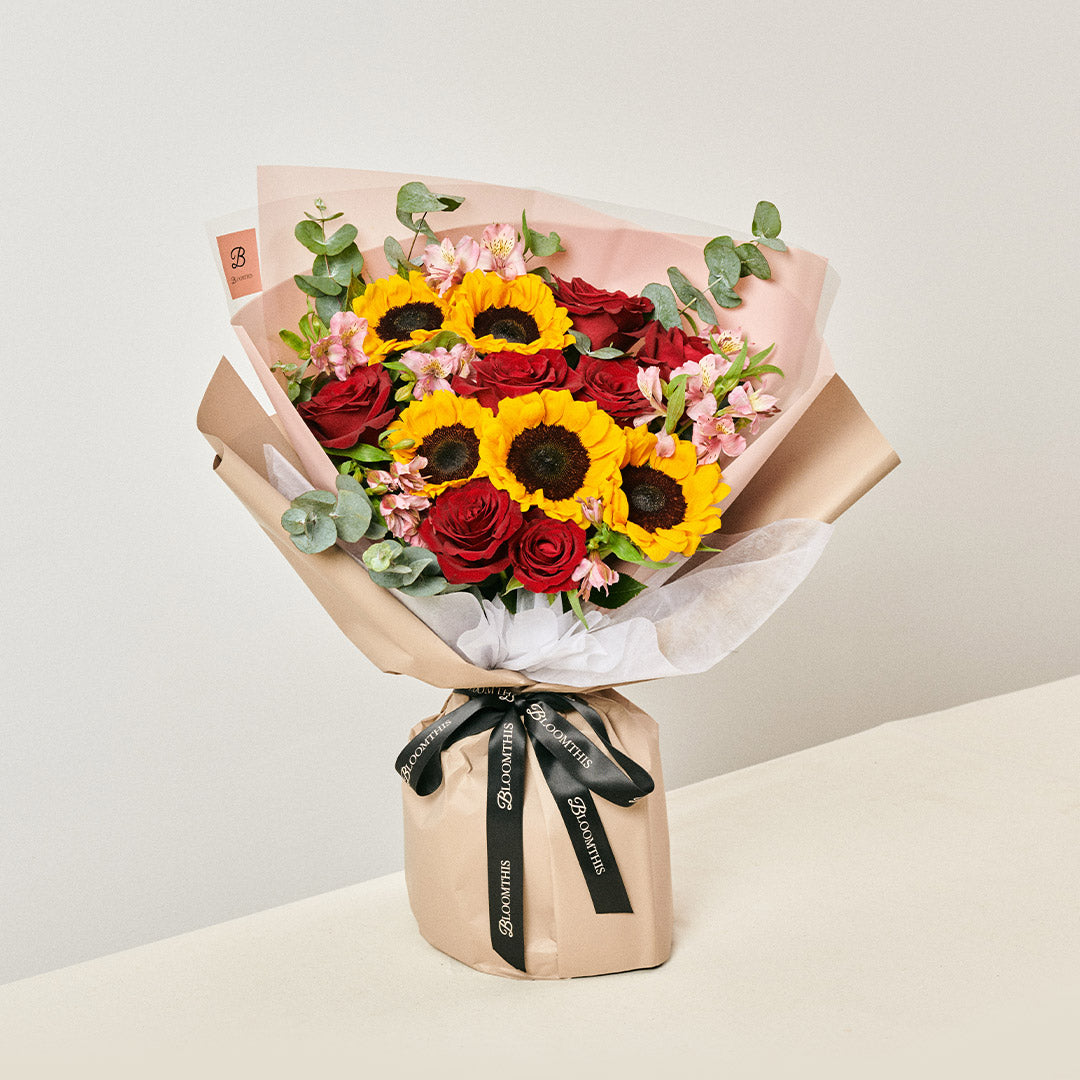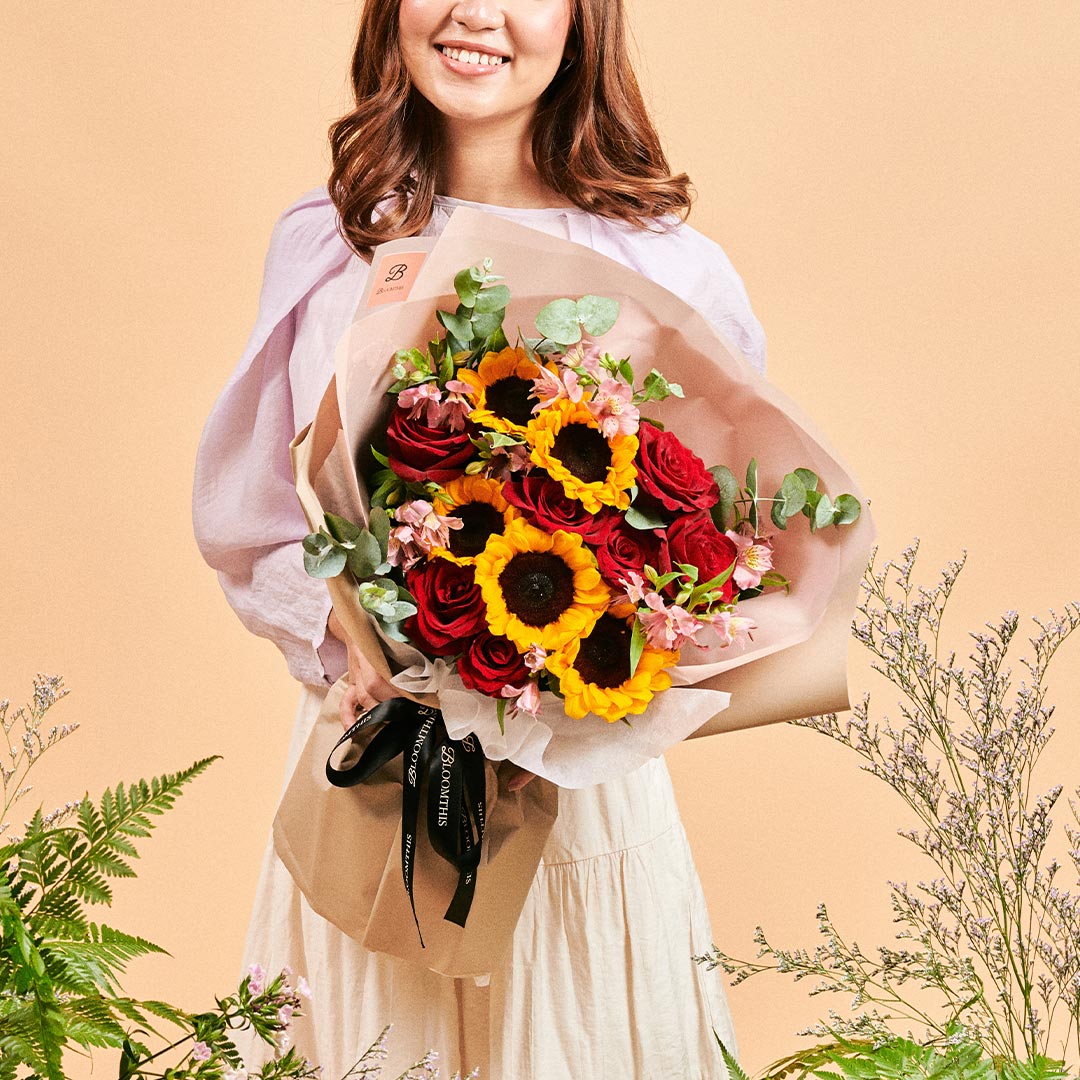 active anniversary-sale birthday bouquet cheer-up-sale collection:7-7-sale collection:grabpaypromo collection:graduation collection:retail-kpj-dsh2 collection:teachers-day Flower_Sunflower friendship just-because love release:oos resort-bestsellers status:red Type_Bouquet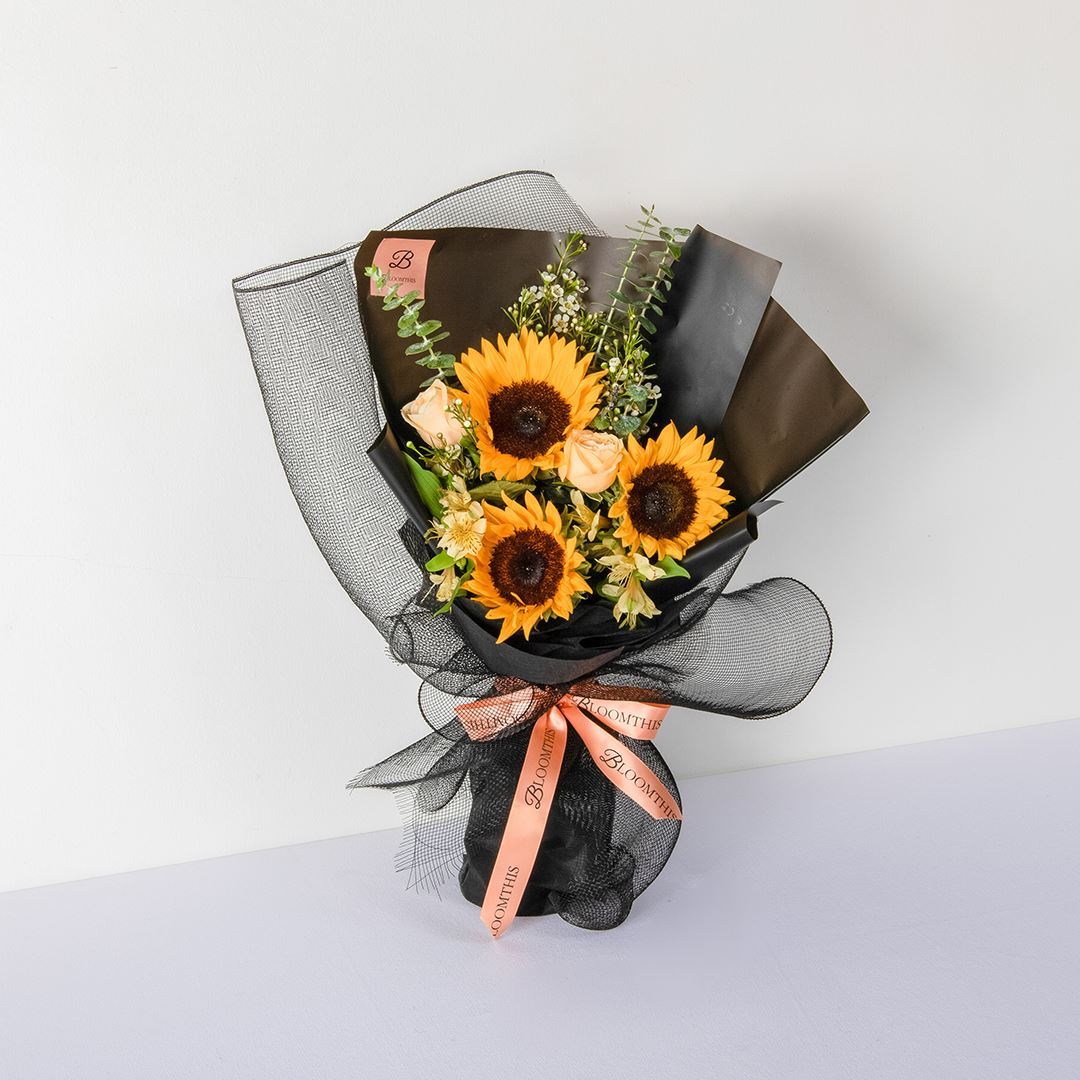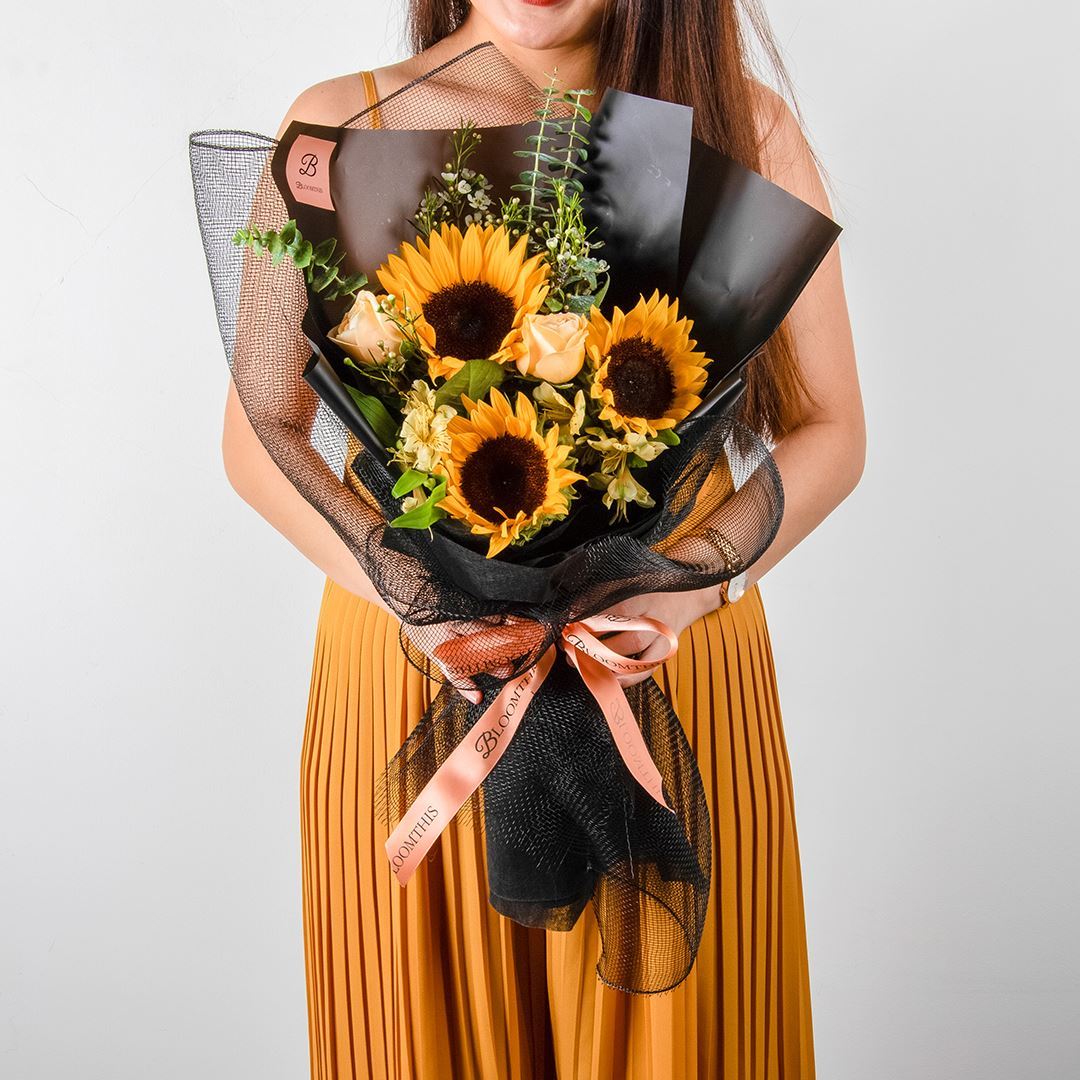 active anniversary birthday bouquet collection:anniversary-sale collection:graduation Colour_White Colour_Yellow Flower_Carnation Flower_Eustoma Flower_Rose Flower_Sunflower Flower_Tanecetum friendship graduation just-because resort-bestsellers status:red thank-you Type_Bouquet