Five Things You Can Do to Create Moments with Your Loved Ones Remotely
It's been almost two weeks since the movement control order came into effect in Malaysia because of COVID-19. Many of us are away from family members and for those of us with active social lives, it's been difficult to be away from our friends.
Studies have shown that social isolation can increase mortality risk by 29%, which is a huge figure. Apparently it's the equivalent of smoking 15 cigarettes a day!
In this trying time, when everything seems so uncertain, it's more important than ever to maintain social bonds and keep in contact with our loved ones.
However, one of the good things about living in this era is that we have technology to keep us connected. All we need is some creativity and a little bit of effort to continue spending time with our loved ones.
If you're looking for ideas to create special moments remotely, look no further! We have some suggestions in this article.
Watch something "alone together"
You may not be in the same room, but that doesn't mean you can't watch a movie or TV series together! Head over to [netflixparty.com](https://www.netflixparty.com/) and install it on your Chrome browser.
Then, log in to Netflix and choose your show. Create a party and share the link with your friends! (Bear in mind that they'll need to have a Netflix subscription and the extension installed on their browser as well.)
Once you're all in the party, enjoy the show while you talk about it in the accompanying chatroom.
Play some multiplayer games
If you find yourself with some extra spare time, playing games with friends is a great way to get some social activity, as well as keep yourself entertained. 
Jackbox Games has some super fun, easy-to-play games that were specially designed for parties. The games can support up to eight people and can be played on every platform -- whether it's a Nintendo Switch, laptop or mobile browser. Just purchase the games on Steam to start playing.
If you're into something a little more wallet-friendly, head over to Kongregate, where there are a range of multiplayer games created by indie developers.
Organise a remote social activity session
Do you usually meet your friends for drinks? Or maybe your group of friends are more of the workout or gym rat types.

No matter what your preferred conference call software may be -- Skype, Hangouts or Zoom -- it's so easy to just arrange a time, plan the activity, then hop on a video call with your besties.
Do a remote yoga session together, or pour yourselves some drinks. Have a book club session or conduct a mastermind group / knowledge exchange hour.
Just because you're apart from each other doesn't mean you have to give up your favourite get-together activities. It just takes a little more effort to plan!
Send gifts to your loved ones
Remembering your loved ones during this time of unpredictability and keeping your thoughts positive are methods you can use to get through another week (possibly more) of social distancing.

Although deliveries may not be ongoing for non-essential businesses, simply pre-ordering a gift for someone you care about can help to take your mind off the negative aspects of this isolation period.
Doing something tangible like that is a great way to keep your hope strong, which is super necessary to maintain both physical and mental health.
Tag your friends on IG
There have been some creative stories going around, asking people to share a #throwback positive photo of themselves or drawing something, then tagging a few friends. It's like a chain letter of positivity (instead of those horrifying emails that we used to get about Slenderman lol).
Although there's no live social interaction, participating in activities like these creates a sense of solidarity and reminds us that we're not alone in this.
Whether you're an introvert or extrovert, whether you're enjoying this down-time or feel like you're going crazy at home, remember that you are not alone!
Keep thinking positive thoughts and rest easy in the knowledge that this too shall pass. And if we do things right, we'll come out on the other side stronger and closer to each other.
Get 10% Off + Free Delivery
Want more?
Read more stories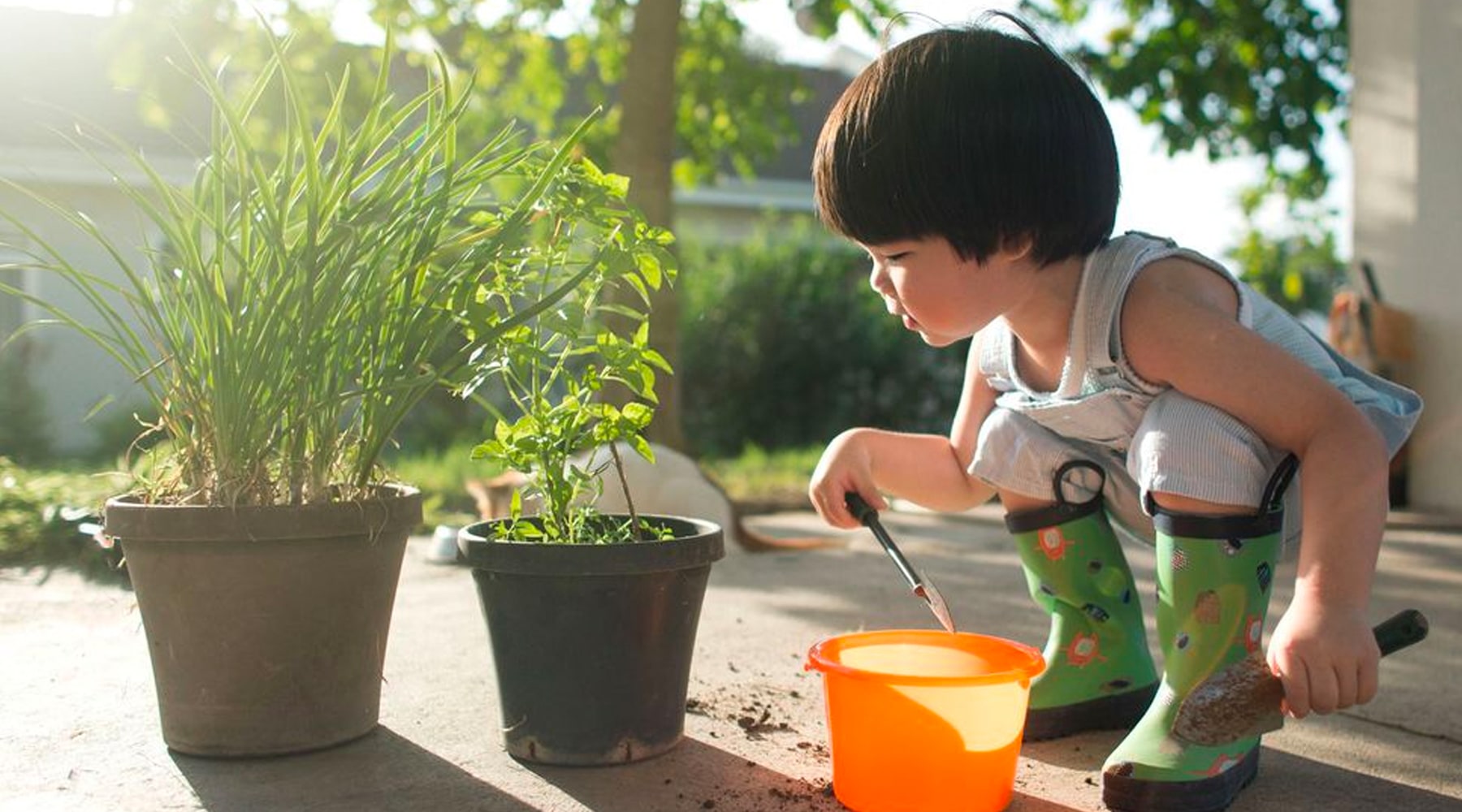 Purchasing a new houseplant is a great way to create positive vibes, and help purify the air inside your home. But did you know? Many plants are potentially toxic or dangerous for babies. If you ca...
Read more
Make someone's day
Send the perfect gift