7 things you should do before you graduate Malaysia 2018

College is crazy - all the hustling, assignments, earning credits and trying to fit in with other students takes such a toll on all of us. Aren't you glad you're almost at the end of it? You've hustled hard and now it's time to celebrate your achievements.


Sometimes, college or university happens so fast that we don't actually have time to enjoy or appreciate anything - it's merely a cycle of eat, study, sleep, and repeat. College life just happens.


Before you're finally free from the claws of academia, here's a list of 7 things you should do before you graduate.


As you stop pegging at your books and start adulting, BloomThis wishes only the best for all you dear graduates! Sending positive vibes and all the happiness in the world!


1) Go on a road trip with your college besties


These lovely bunch of people are so much more than just classmates. When I was in college, I was part of a girl gang - we called ourselves the "Mean Girls" even though we were not technically mean… I hope LOL. We did our assignments together, teased each other a bunch, and went on a few fun road trips worth remembering.


Plan a road trip with your college besties just before you bid adieu to peaceful college days. It'll be a lil' bit tougher to see each other when you guys are off to different jobs and different paths of your lives. Plus, all sorts of funny things can happen when you're on a road trip with crazy besties. One day, you'll look back on this and laugh.


2) Attend one last college event


College events may not be the coolest thing in the world - we're mostly there as flustered organizers or just sitting in for the extra credit points anyway. They're probably a lot more fun when you're not part of the organizing committee, just sayin'. Pick the coolest college event and go for it with your college BFFs. It could be a prom thing, a mini music festival, a fun bubble run, or a carnival. These are a few of the "cooler" events you should attend just one last time, before you hand in your student card.


3) Sign up for a career fair


Suit up and start networking. It's never too early to begin. Career fairs give you a bit of a leg-up before you begin searching for a job. Here, you get to meet and connect with potential employers and explore different company cultures in a working environment. It's like a career playground where you can explore various options before settling down to what suits you best. Plus, there will be personality tests, interview tips and tricks, and possibly one-on-one sessions with potential employees. Hello, success!
4) Participate in a hobby workshop - or host one


What's the best part about being young, wild and free? You get to do almost anything you want, and this is true for especially just before you graduate. If you have a few month's break and some free time, attend a few hobby workshops to hone some new skills and strengths that you may end up enjoying. I'd suggest something cool like rock climbing, DIY arts and crafts workshops, or baking workshops.


If you are quite skilled at your hobby, you can opt to host a workshop where you can teach people who are interested in your skills. It takes up some time so it's best to do this before you graduate. Like, I hosted a two-day crochet workshop. I'd like to think it was pretty lit, but it was my first time hosting any workshop and all firsts tend to be exciting.
5) Follow your teachers on social media (finally LOL)


It may come as a surprise to but our teachers and professors are regular people too! They may have Instagrammable lives, and some of them probably already follow you on social media. It's time to return the favor, and keep in contact with them through social media.


When we leave our uni days, we'll find out that our teachers are busy adults (just like us as real adults OMG!). It's easier to keep up with them through social media - plus they may know some people in your field of study if you ever need help getting a job. Hurry, start liking their posts to earn brownie points!
6) Plan your graduation day #ootd


You gotta slay the final day of uni. Here's the fun part, it's almost like getting a prom dress. Graduation outfits are important because you'd want to take off the robe to reveal your 100% slayage self, and it's important to look Tyra Banks-approved fierce on your final day of anything. I think a good outfit symbolizes a stylish start to the future, hopefully more fashion-conscious you.
The future you doesn't dress to impress. You dress to slay.
Even if you don't make a fuss about it, it's nice for anyone to receive gorgeous graduation bouquets. You can hint subtly about which bouquet is your favourite by sending pics to your fam and friends… or really, just straight-up tell them which bouquet is your fav.


One for the boys. Truly a pocketful of sunshine, Cheyenne's artistic mix of sunflowers, yellow lilies, and caspia would surely delight. Made of sunflowers, yellow lilies, yellow caspia, and eucalyptus leaves.


For the fun graduate. It's like the start of summer holidays, except there'd be no school to go back to! Celebrate your achievements with this artistic arrangement of sunflowers, hot cherry roses, sweet williams, dancing lady, purple caspia, and eucalyptus leaves.


For the cute graduate. Make everyone say "aww…" and level up your Instagram feed with this lil' cutie. This petite but stylish arrangement of sunflower, baby's breath and red berries would be perfect for your petite friend. Wink wink.


These adorable Jellycat plushies are the perfect addition to your graduation bouquet. Nothing says congrats better than a cute animal plushie, after all. It's a lil' something cute to cuddle with and cherish from your big day.



3) Bashful Blue Bunny M | RM 129
Want more?
Read more stories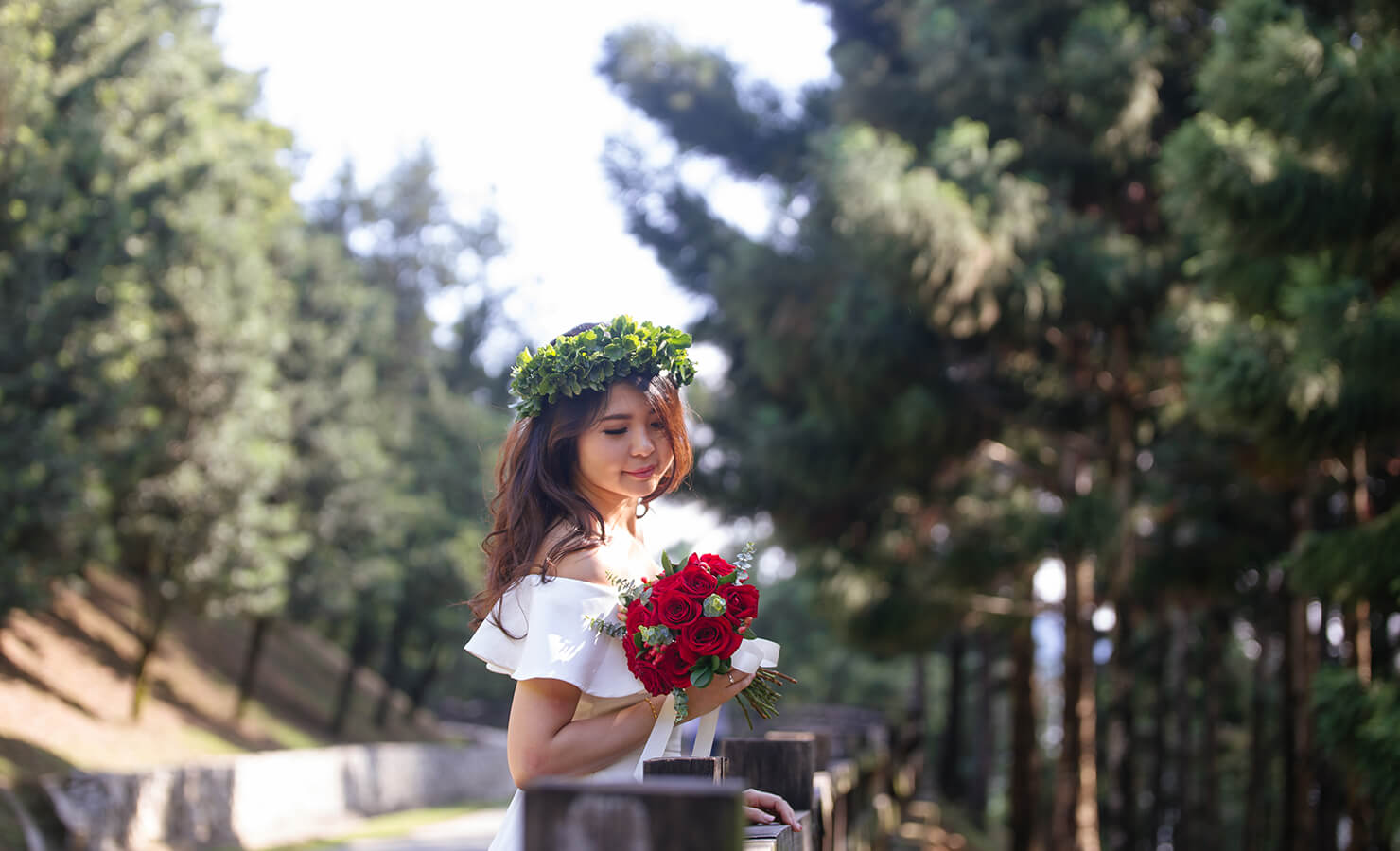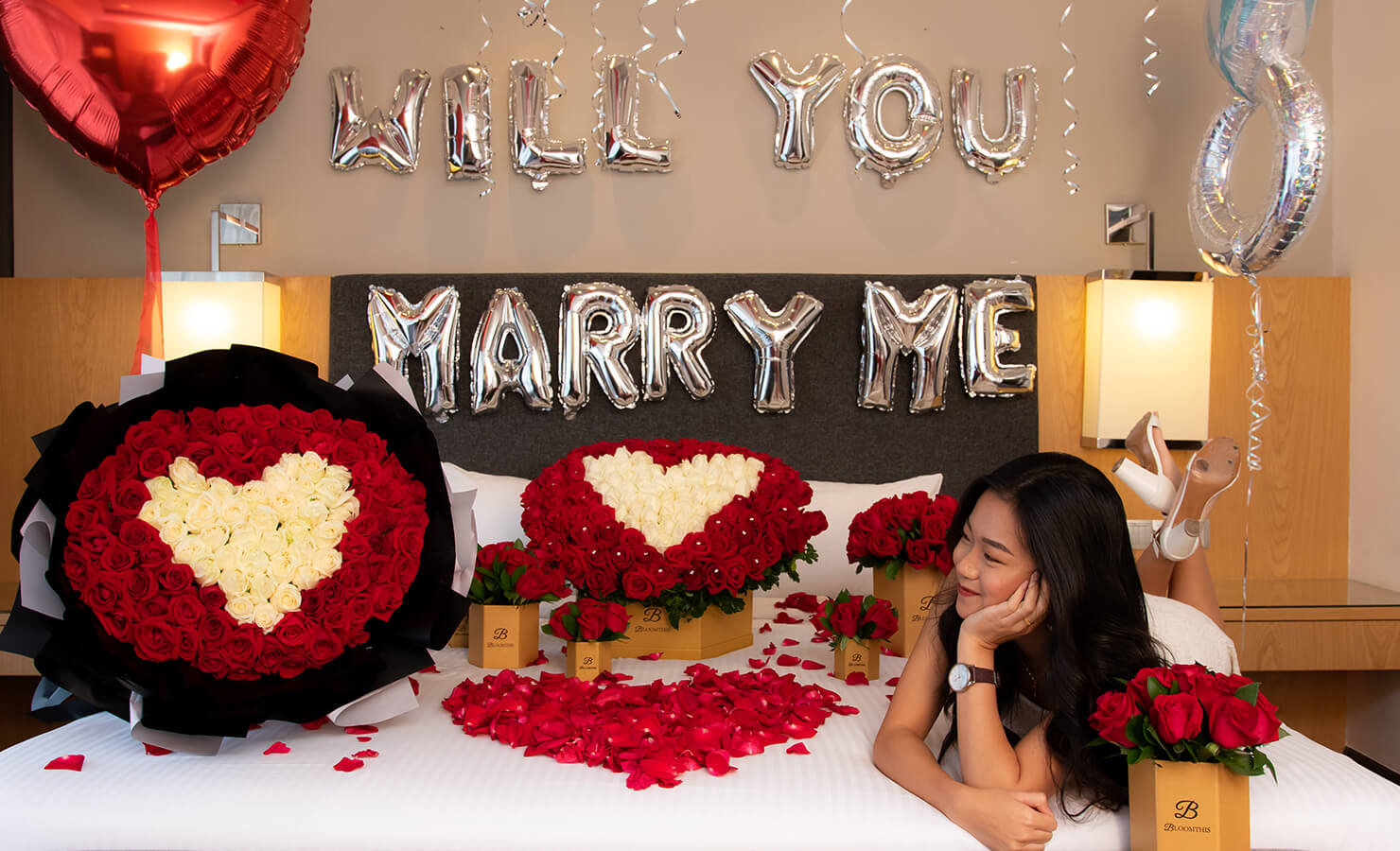 9 tips for a successful marriage proposal
Marriage proposals aren't always easy, especially when you're often left to your own devices. You know you love her dearly and want to marry her simply because she's THE ONE. How are you gonna pop ...
Read more
Make someone's day
Send the perfect gift