Exclusive designer boxes
Free personalised card + photo
Free same-day delivery
8 products
Filters
active collection:christmas collection:mimpikita collection:retail collection:retail-kpj-dsh2 collection:retail-pj resort-bestsellers Type_Hat Box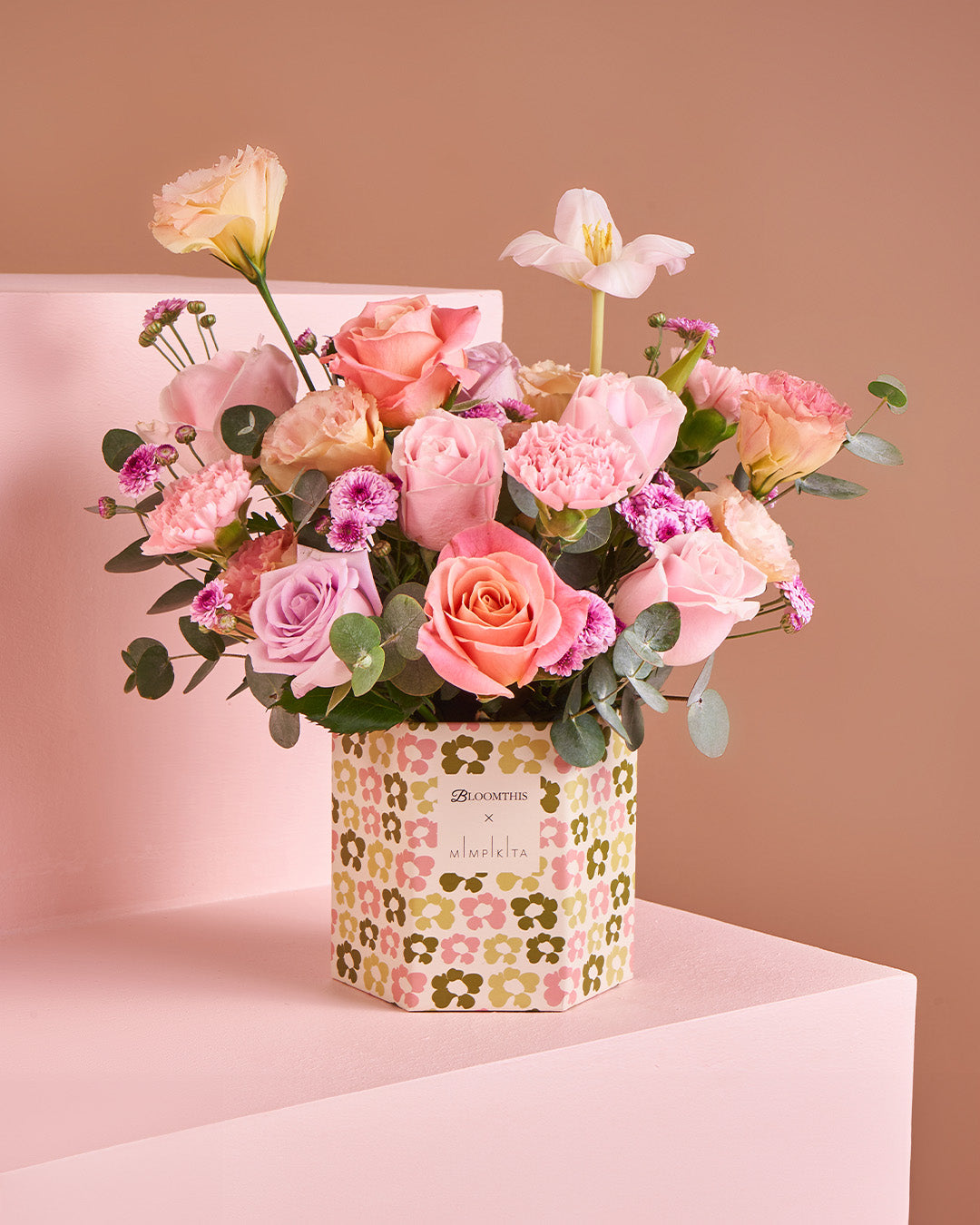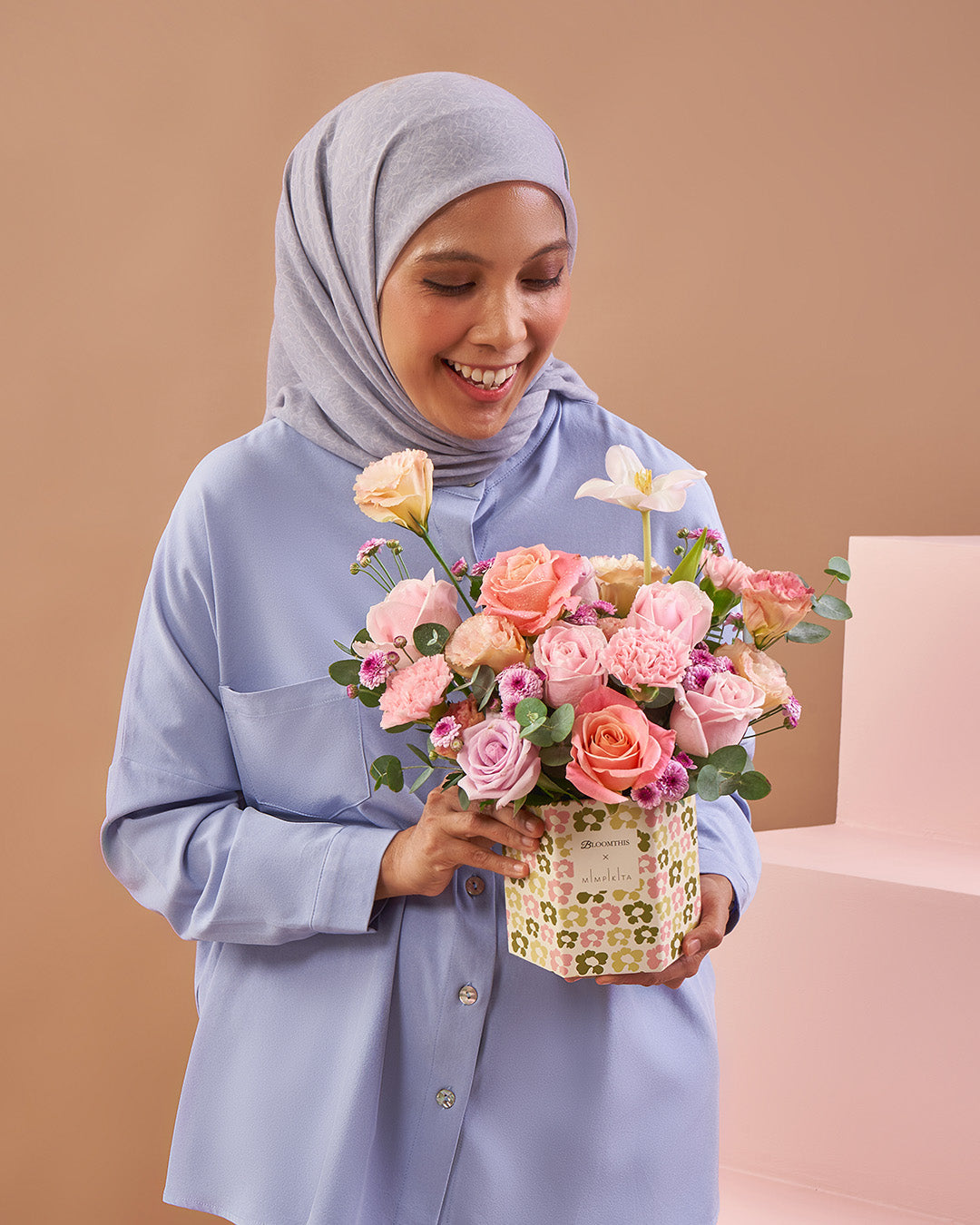 active collection:christmas collection:mimpikita collection:retail collection:retail-kpj-dsh2 collection:retail-pj resort-bestsellers Type_Hat Box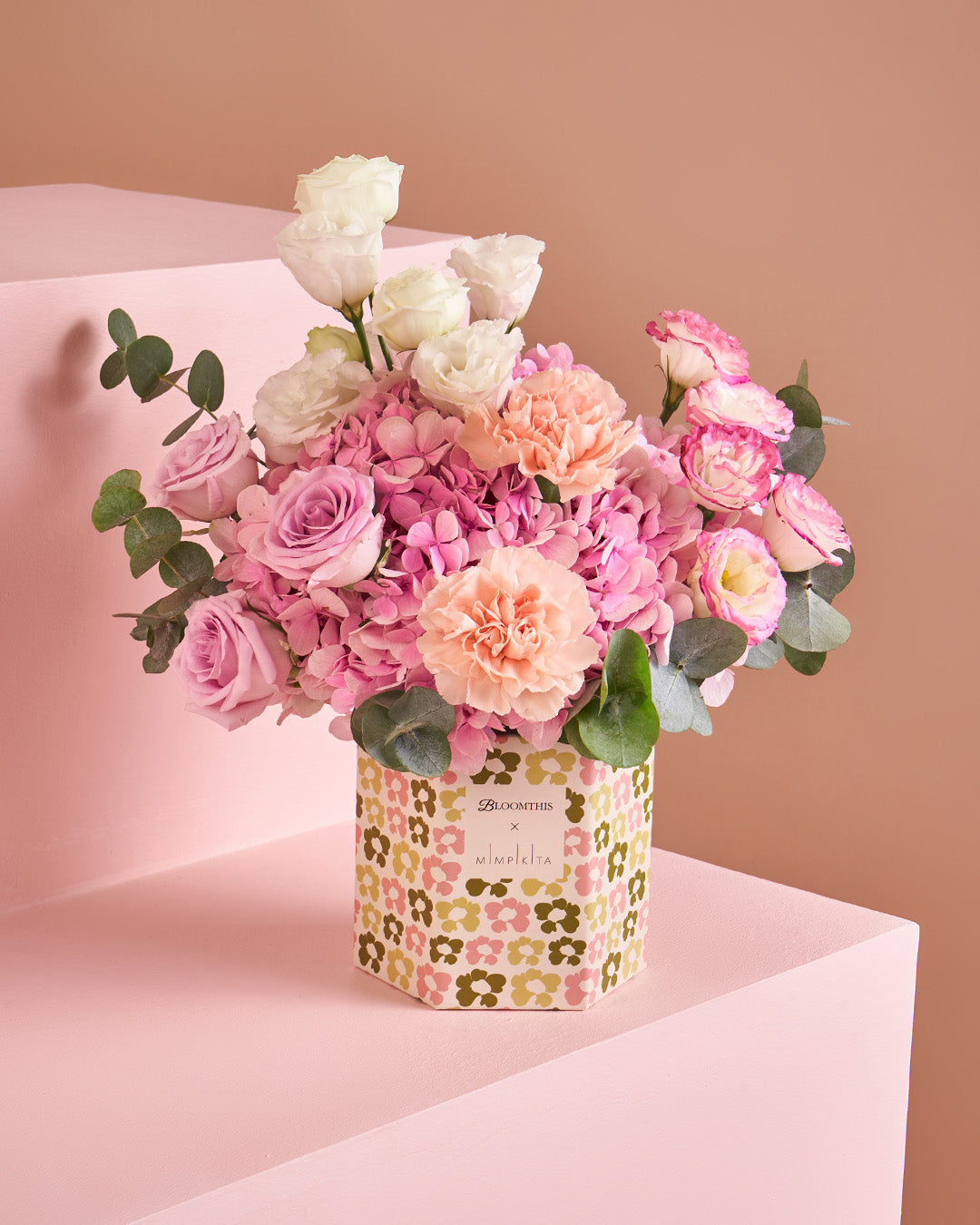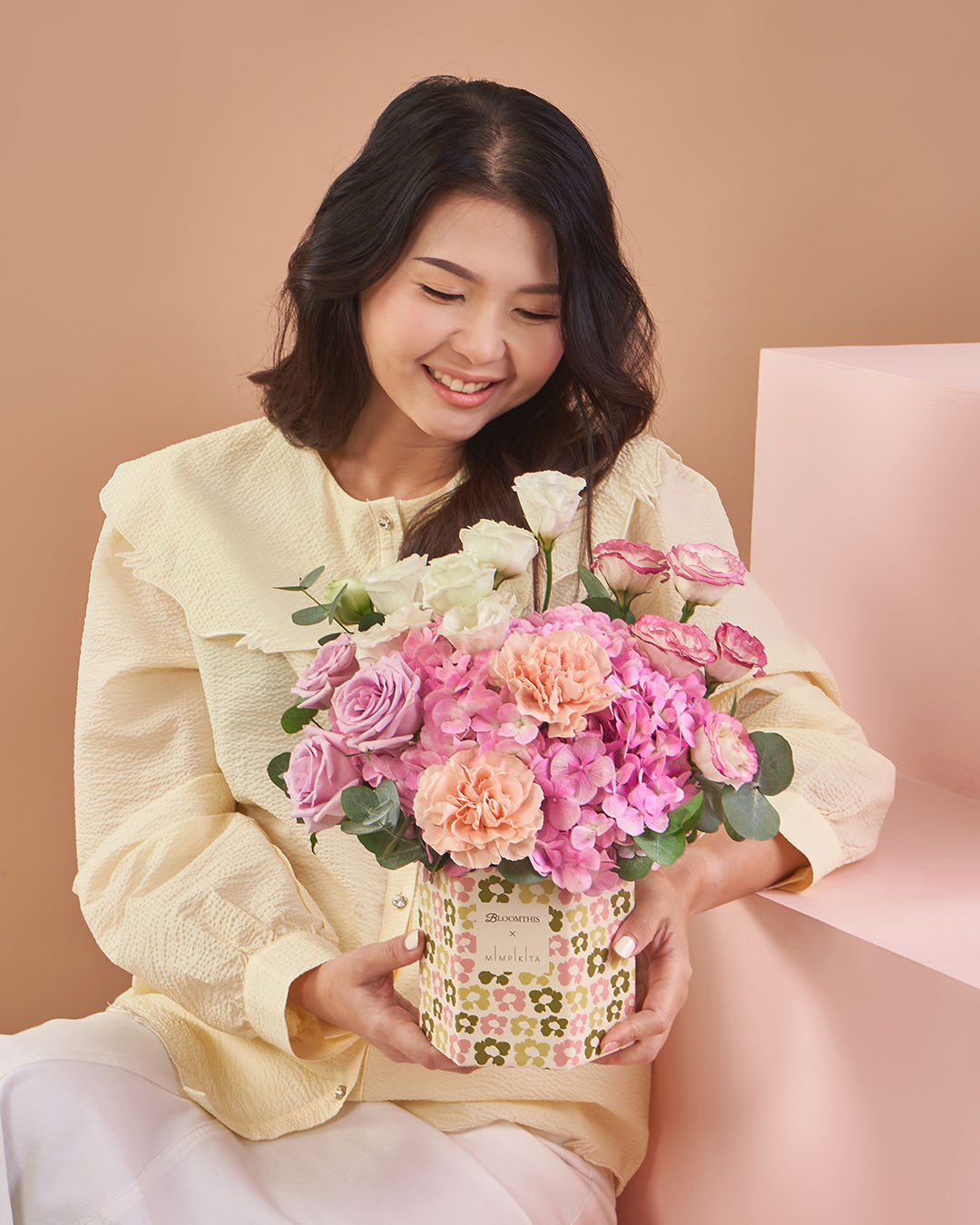 active collection:christmas collection:mimpikita collection:retail collection:retail-kpj-dsh2 collection:retail-pj resort-bestsellers Type_Hat Box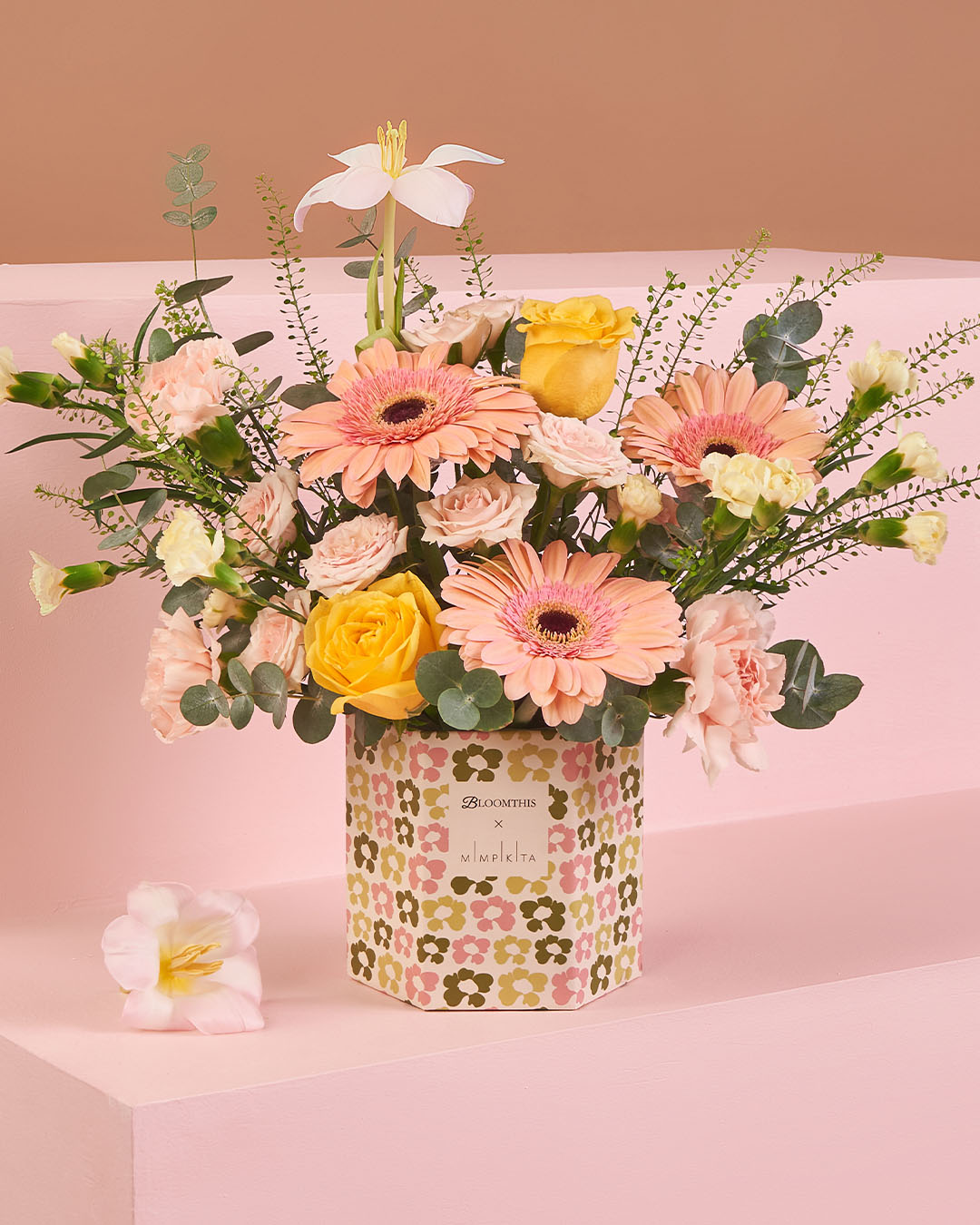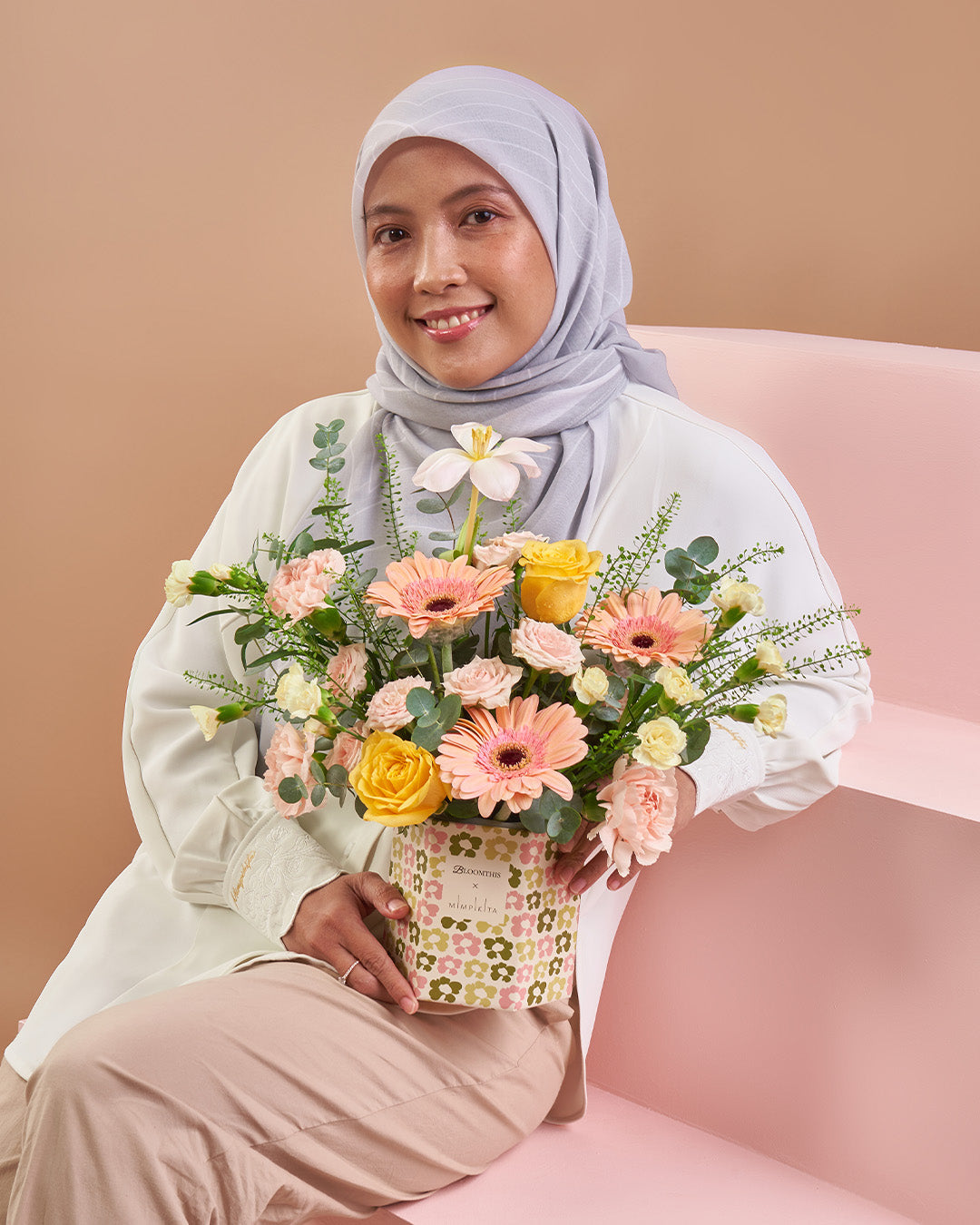 active collection:christmas collection:mimpikita collection:retail collection:retail-kpj-dsh2 collection:retail-pj resort-bestsellers Type_Hat Box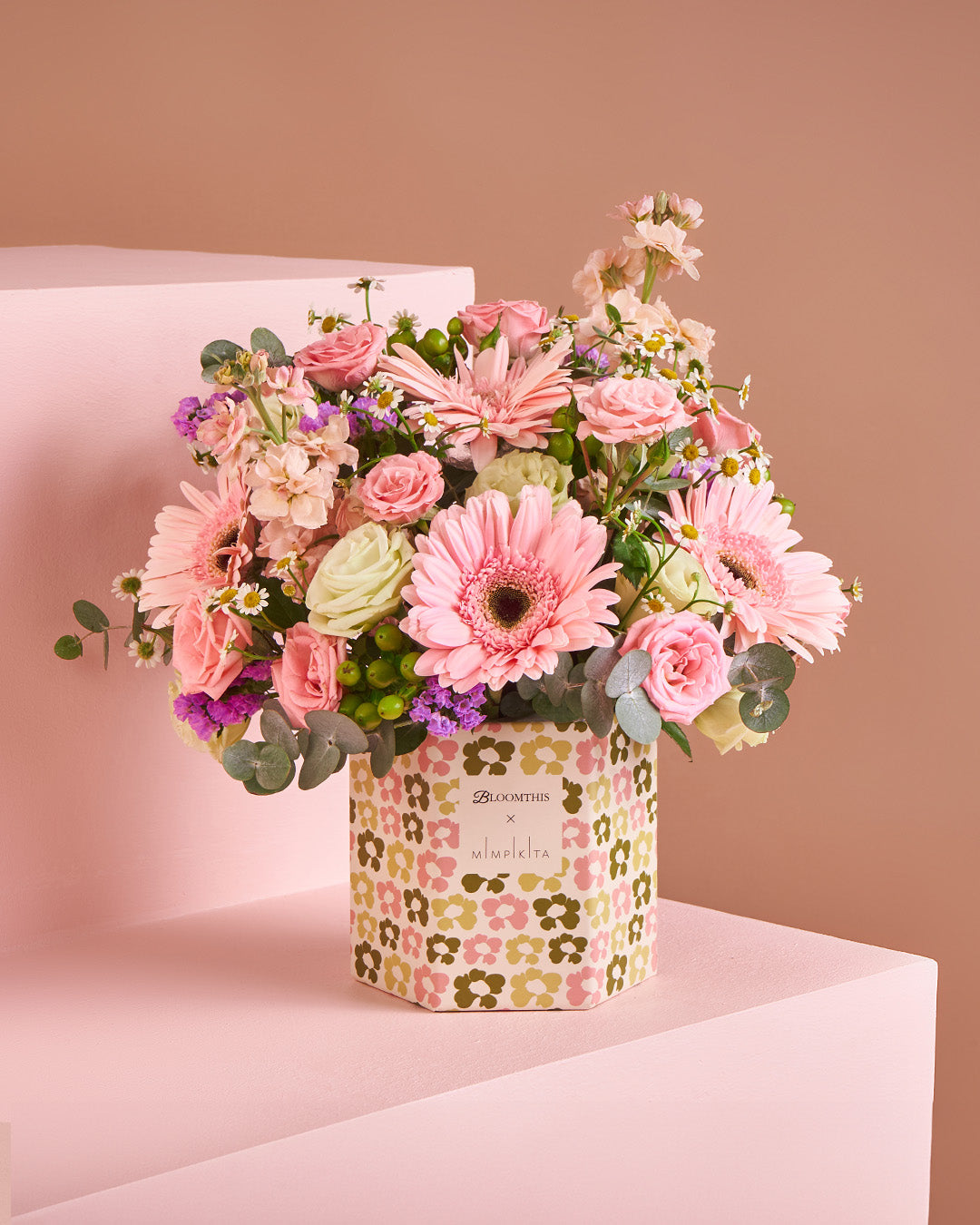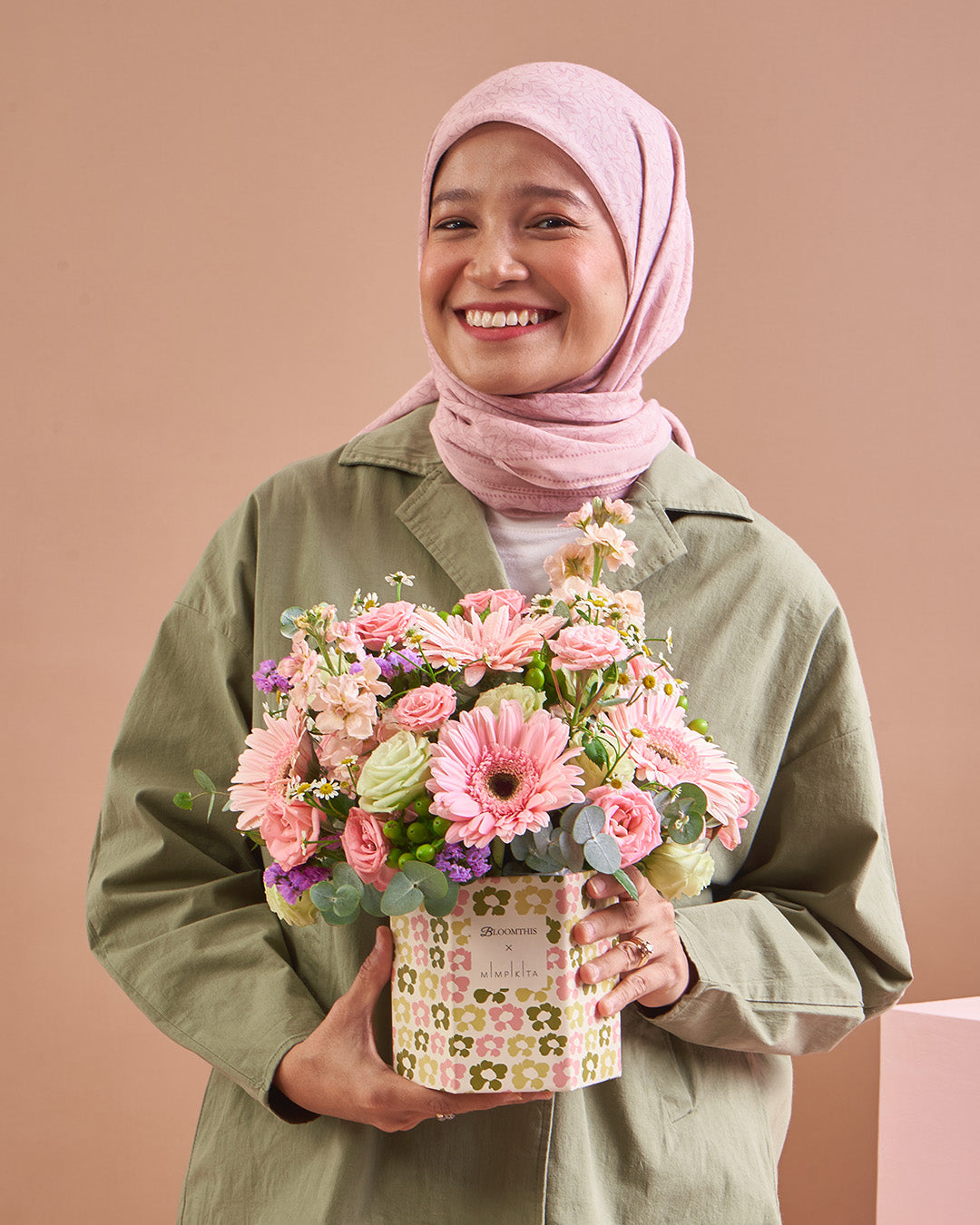 active collection:christmas collection:mimpikita collection:retail collection:retail-kpj-dsh2 collection:retail-pj resort-bestsellers Type_Mini BloomBag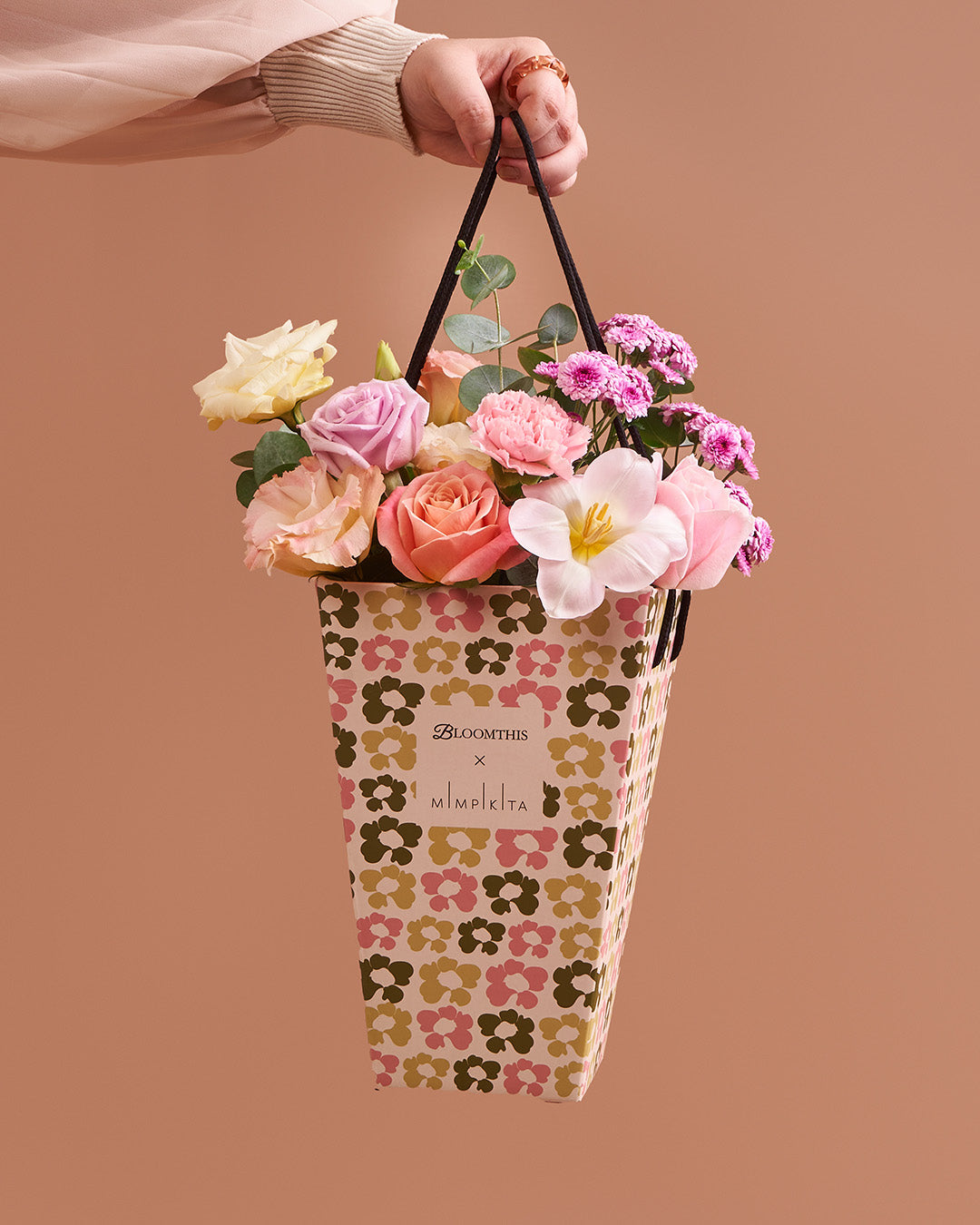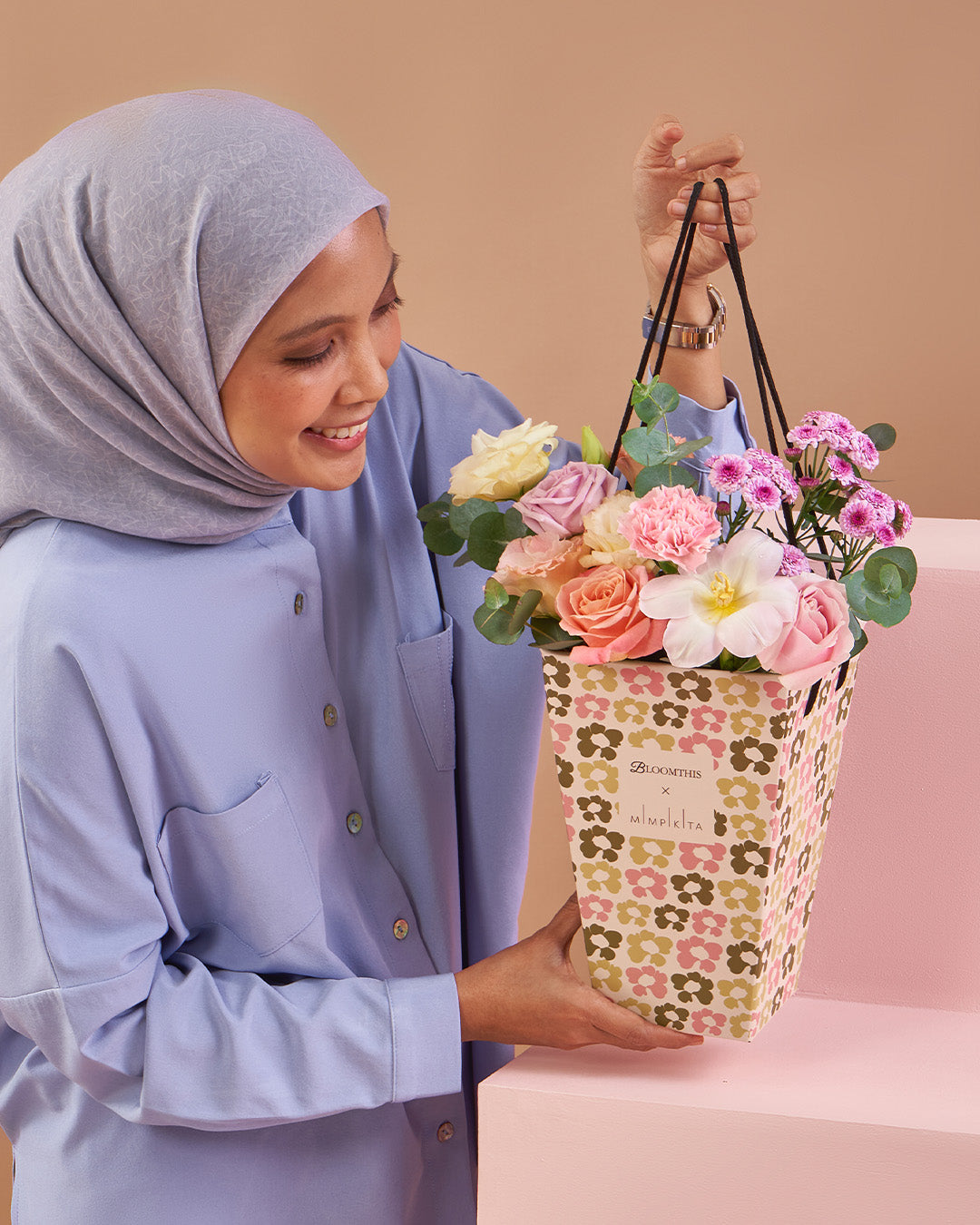 active collection:christmas collection:mimpikita collection:retail collection:retail-kpj-dsh2 collection:retail-pj resort-bestsellers Type_Mini BloomBag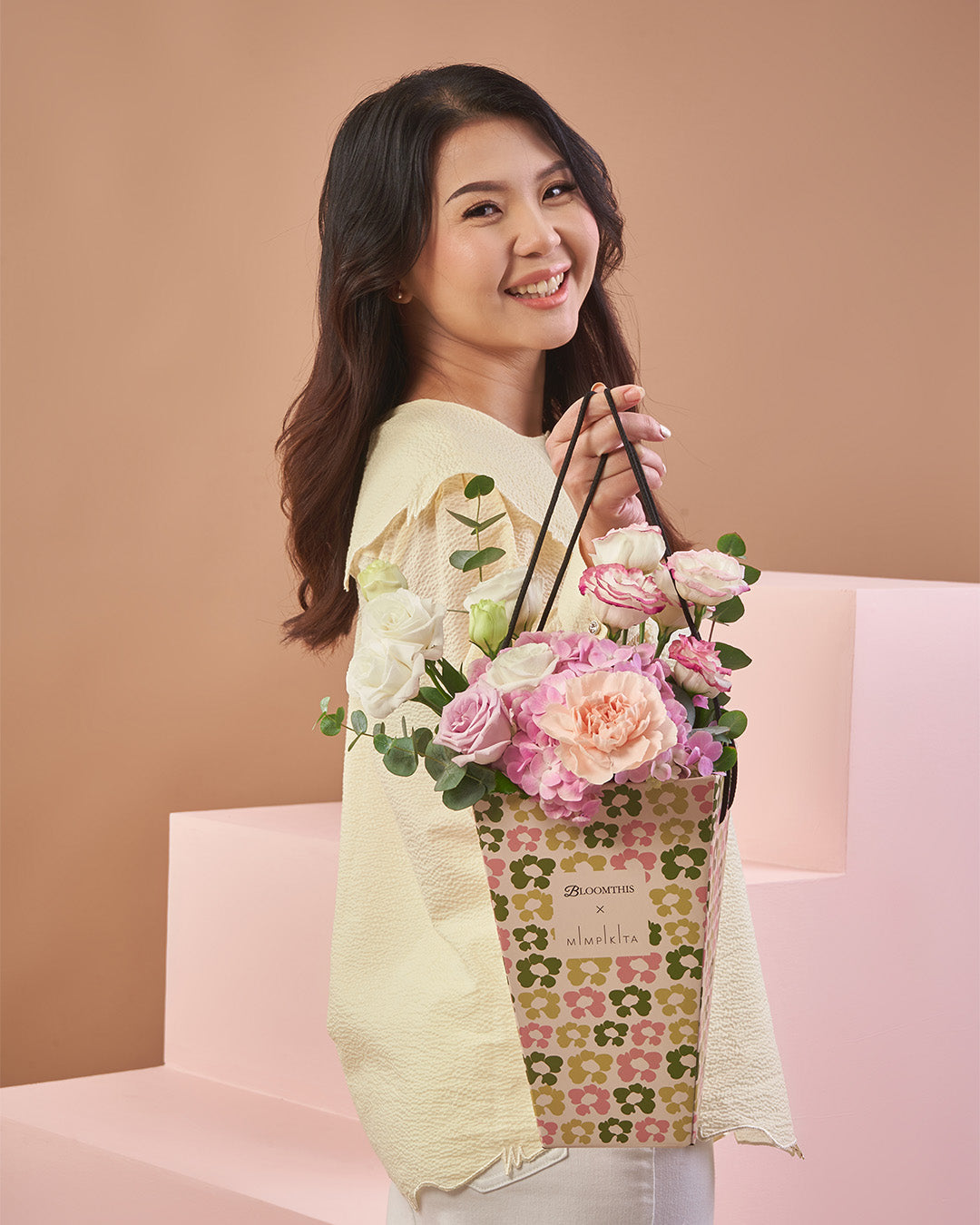 active collection:christmas collection:mimpikita collection:retail collection:retail-kpj-dsh2 collection:retail-pj resort-bestsellers Type_Mini BloomBag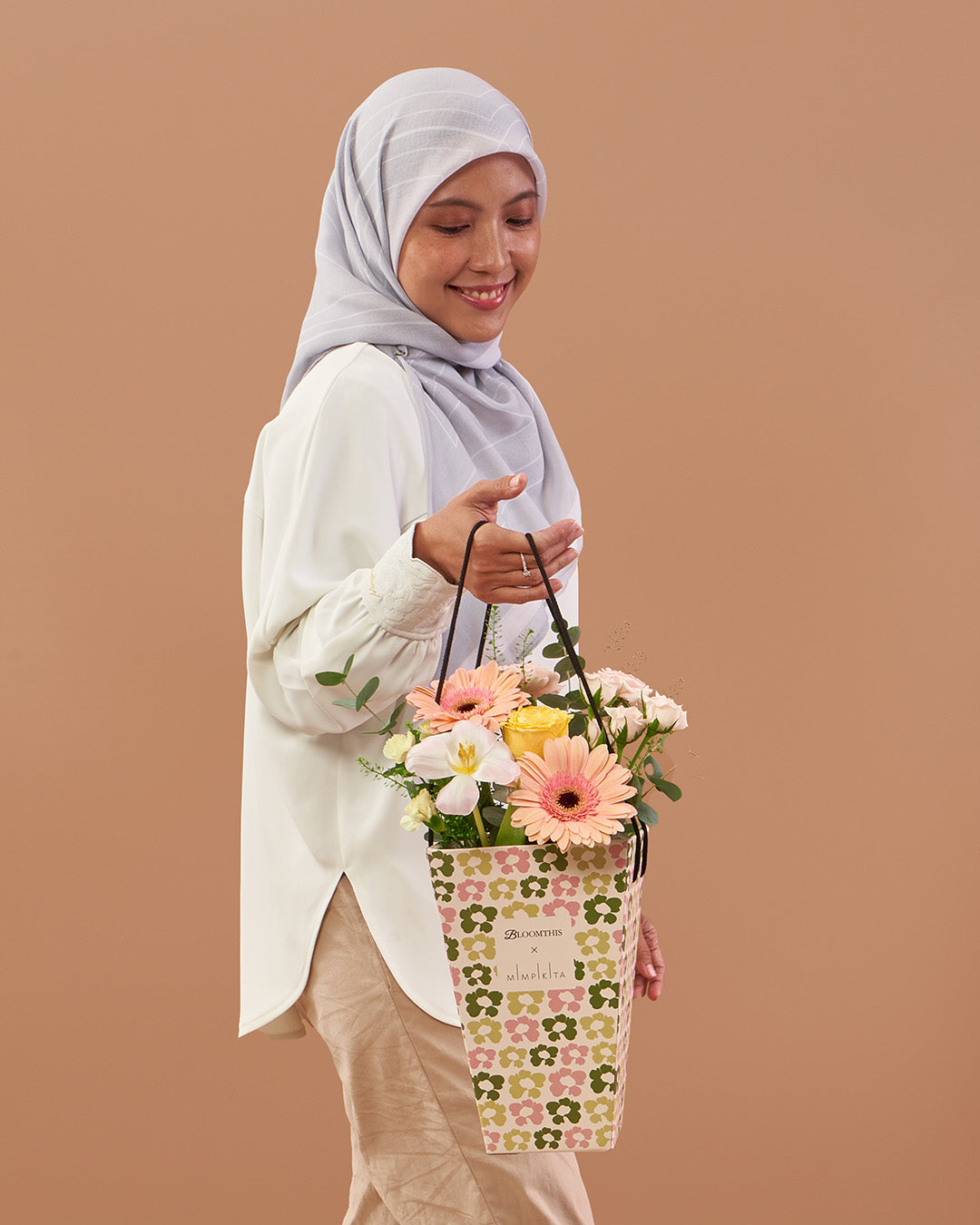 active collection:christmas collection:mimpikita collection:retail collection:retail-kpj-dsh2 collection:retail-pj resort-bestsellers Type_Mini BloomBag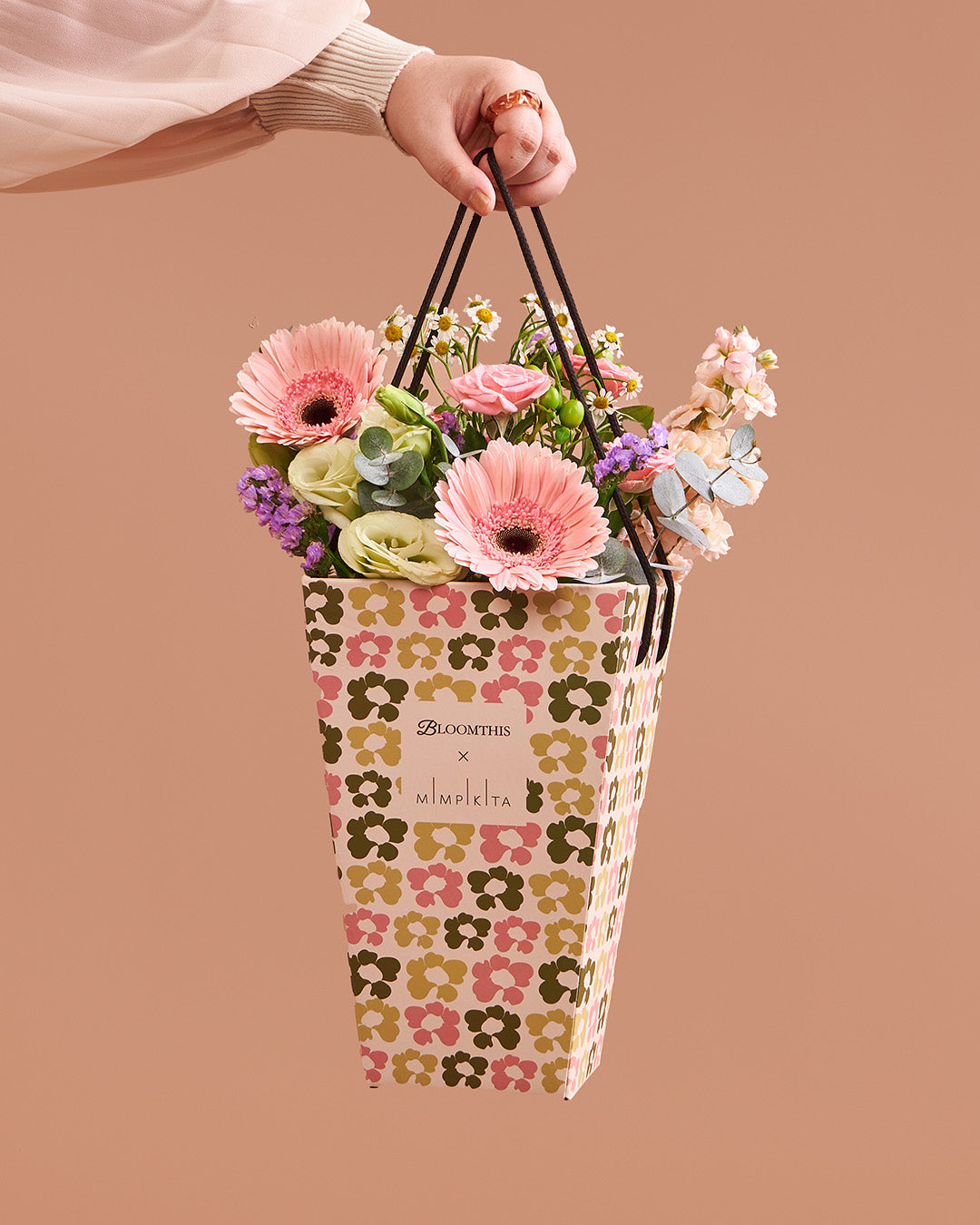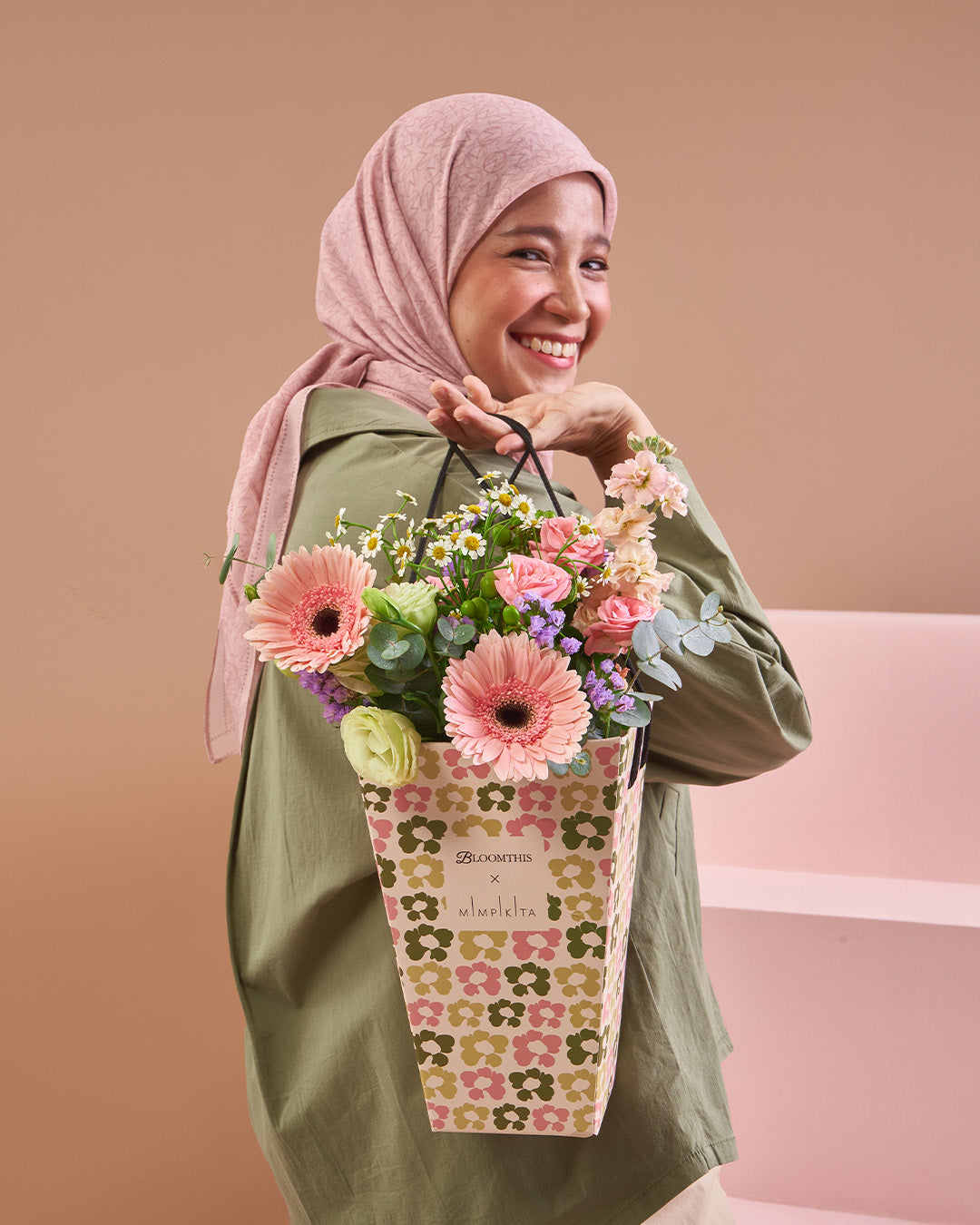 BloomThis x Mimpikita
Celebrating sisterhood
The exquisite BloomThis x Mimpikita floral collection, where each arrangement symbolizes the unique bond and beauty of sisterhood.
Whether it's the individuality of Mimpikita's three sisters, or the larger canvas of womanhood and communal bonds, these blooms are a testament to the strength, grace, and spirit of every woman.
Premium handpicked flowers
Starring gorgeous blooms in all its beauty. This collection features world-class blooms sourced internationally from world-renowned farms. Specially curated for this collection and hand-selected for pristine freshness and quality.
Exquisite quality & design
Inspired by the strength and grace of women everywhere, this collection showcases four arrangements and four BloomBags that embody the spirit of womanhood. Our floral artisans handcraft each piece, ensuring the highest quality and design.
Stunning Mimpikita inspired designer boxes
Introducing our unique flower boxes, inspired by the iconic imagery of Mimpikita. Crafted in the shape of our signature hexagonal hat box, each box features the unmistakable Mimpikita design in a limited edition presentation.
Free personalised card & photo
Get a free message card (A6 size) and photo print (3R size) with every order from BloomThis. Personalise your message with heartfelt greetings and pick a memorable photo to make it a unique gift that's sure to impress your loved one, BFF, family or clients.
Free same-day delivery
Every order you make with BloomThis comes with 100% FREE same-day delivery (KL and most areas in Selangor, Penang & Johor Bahru). Choose Express Delivery on checkout to get your flowers within the next 4 business hours. Get notified every step of the way with our Order Tracker.
Promise 1
Luxurious design
Our seasoned floral designers create flower arrangements that are designed to show off the best flowers of the season. No matter which bouquet you decide to buy, you'll be receiving a premium selection of flowers arranged to complement each other perfectly.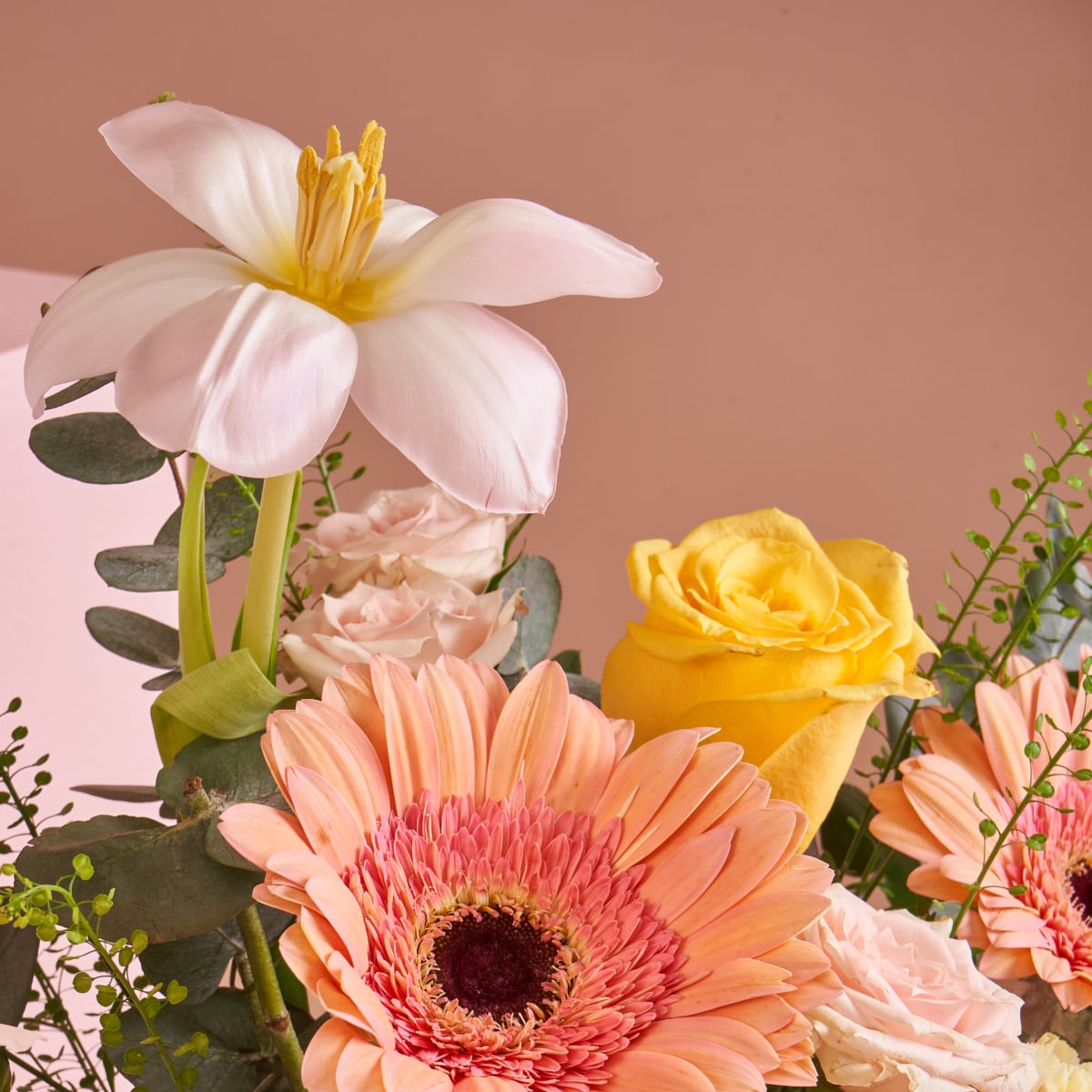 Promise 2
Quality flowers
Our flowers are hand-picked and curated for their freshness and beauty, so that with care, they will last longer on display.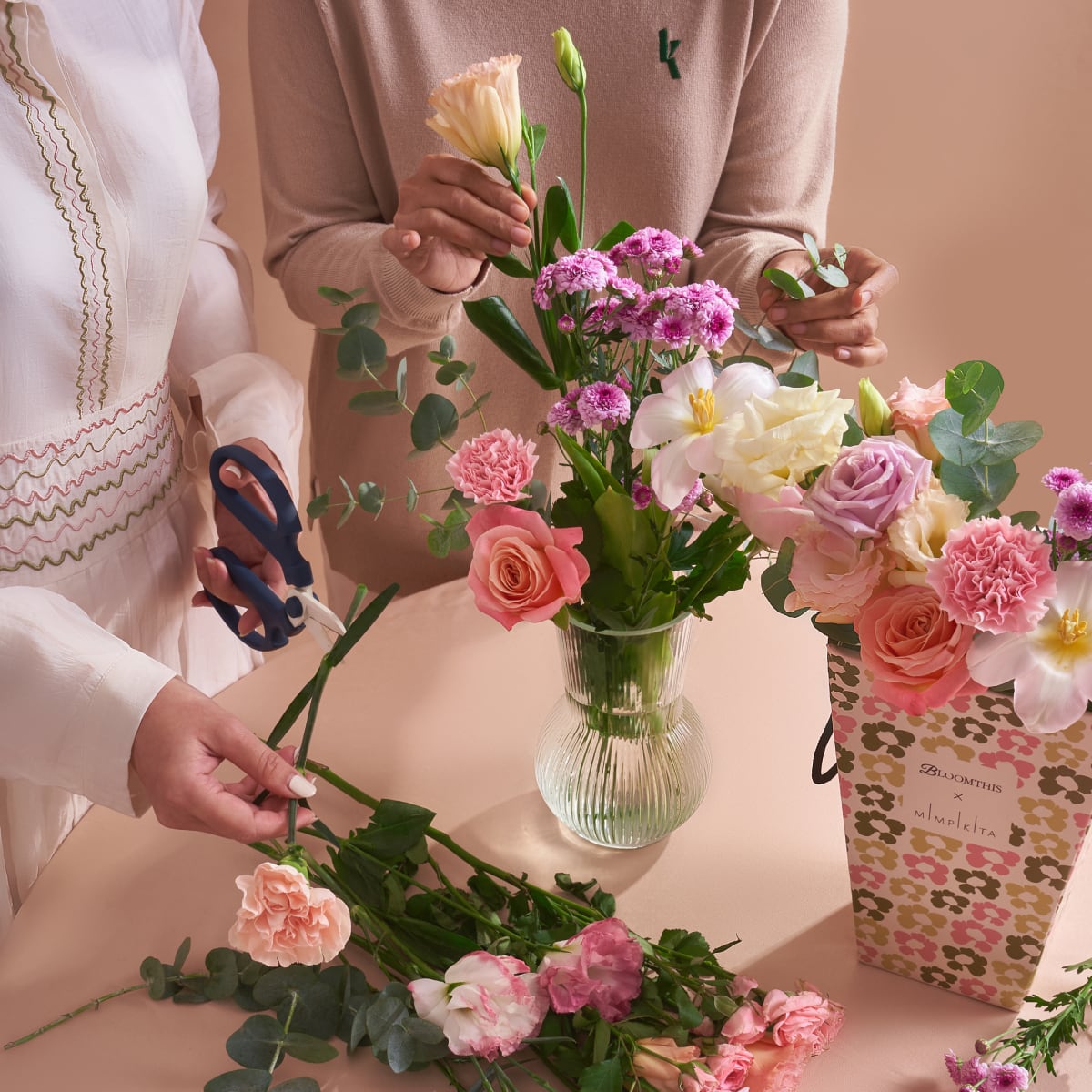 Promise 3
Artisan handcrafted
Our bouquets are carefully crafted by our in-house artisans, who take the designs visualised by our designers and turn it into pieces that are guaranteed to make her smile. Each and every one of our bouquets are designed to brighten up your loved one's day!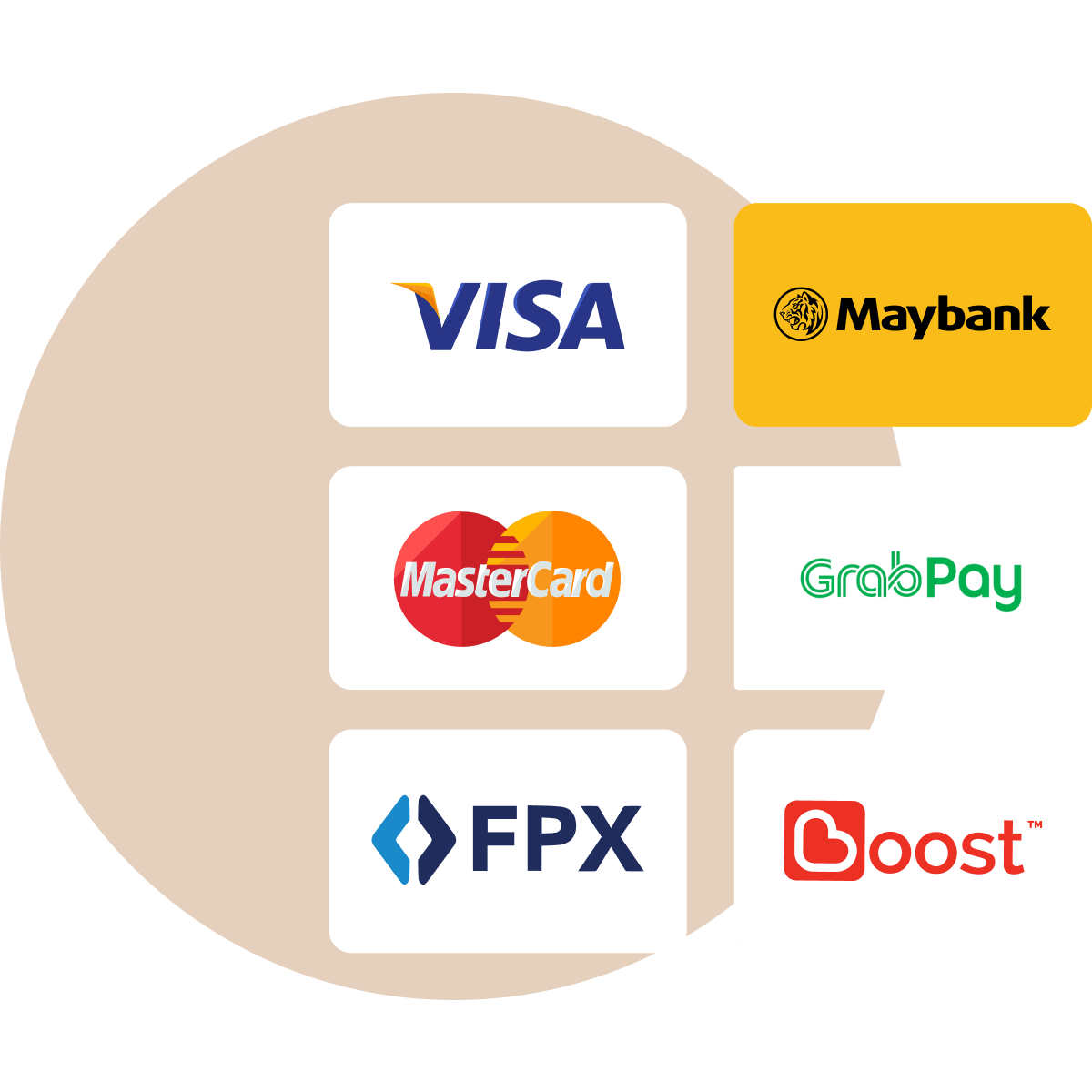 Promise 4
Easy payment
It's easy to buy your flowers when you can just click a button to pay. Our payment system accepts a range of payment methods including bank transfer, credit cards, and e-wallets. Simply choose your preferred payment method when you make your purchase.
Promise 5
Free delivery
When you buy a bouquet of flowers from BloomThis, you won't have to pay extra for delivery. We offer free delivery throughout the Klang Valley (KL and most areas in Selangor), as well as selected areas in Penang and Johor Bahru.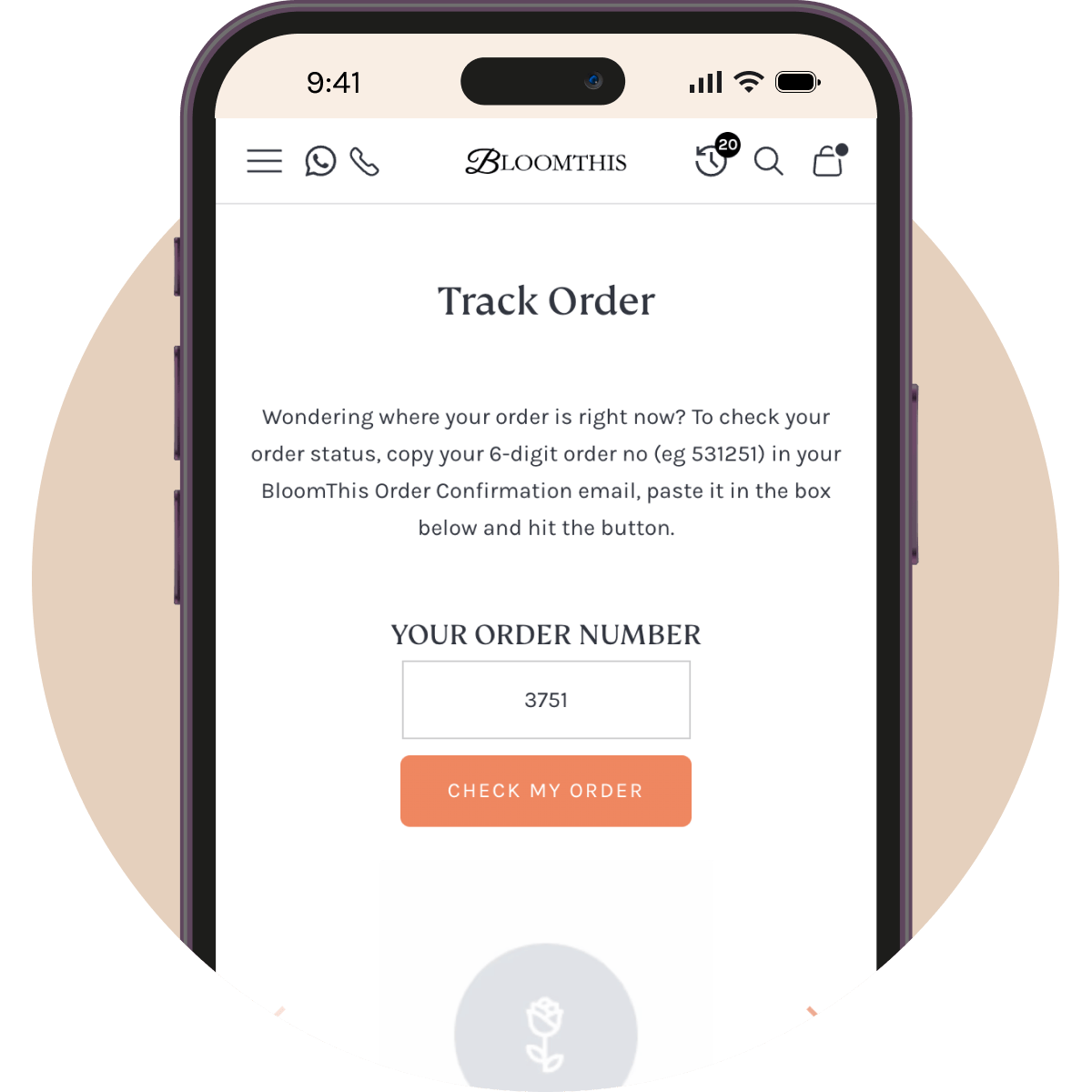 Promise 6
Order tracking
You'll always be able to see where your bouquet is once we've shipped your order so you never have to wonder. Simply key your order number into our tracking system to see where your flowers are.
What others say
With over 4,000 5-star reviews, here's how we create your moments.
⭐️⭐️⭐️⭐️⭐️
"Never imagined arranging flowers could be this easy!"
Just got the Kree Bloombag and I'm mind-blown! The step-by-step instructions made crafting my own arrangement a breeze. The flowers? So fresh, can't wait to show off my handiwork!!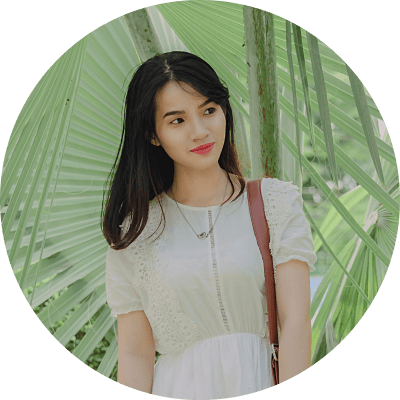 Hannah Lim
⭐️⭐️⭐️⭐️⭐️
"The hatbox flowers? Absolute scene-stealers!"
I'm head over heels for the Emery Hatbox. The flowers are breathtakingly beautiful and the freshness of the blooms? My living room has never looked so fancy. Major props to BloomThis and Mimpikita for this!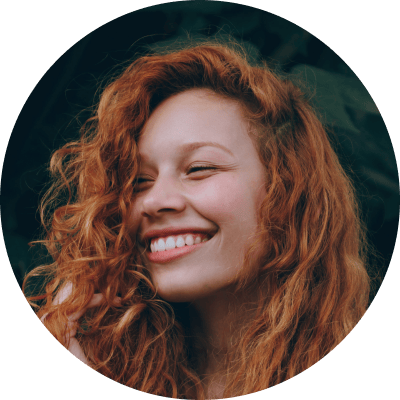 Ayesha Rahman
⭐️⭐️⭐️⭐️⭐️
"RM 50 Mimpikita gift card was the sweetest surprise!"
When I received Orson, I was already happy. But the free RM 50 Mimpikita gift card? Got myself an outfit with it! The perfect complement to my stunning flowers. Thanks, BloomThis and Mimpikita 🥹!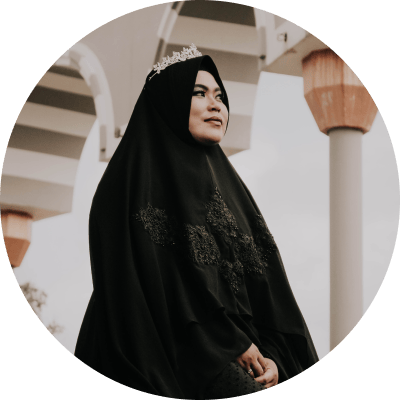 Siti Zainab
"Unique curations that evoke different emotions and personalities"

"Arrangements that delight and mesmerise"

"The most luxurious flowers in a bespoke box right to your doorstep"

"An online florist that is all about creating moments of happiness"

Featured in "The Best Flower Deliveries in KL"

Imagine their joy
Celebrate a Mimpikita woman today. Surprise them with a delivery of radiant blooms that will light up their day.