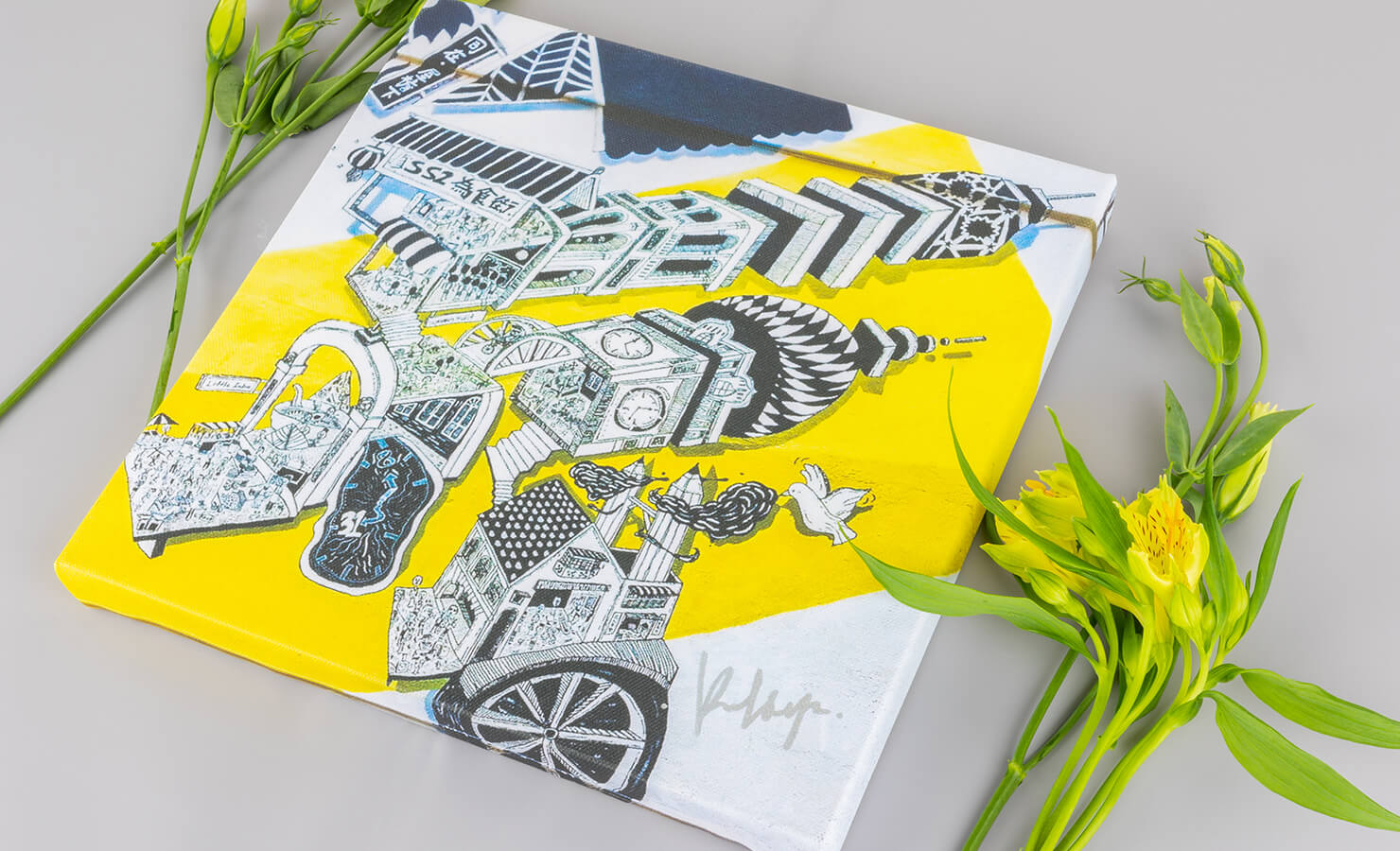 These talented local artists in Malaysia will fascinate you
... with their mesmerizing and unique artwork!
The local art scene in Malaysia is a fascinating one - one that mixes modern and traditional elements to create contemporary pieces that evokes memories and is universally loved. Art is present everywhere here, from the art galleries to the city streets, there's not knowing what hidden gems you'll find when you pay attention to the local art scene, thanks to the passionate local artists who create them.


ARC Artist Community
is the first community in Malaysia which connects corporations with the right groups of local artists to build a stronger brand, increase visibility, generate leads through creative cultural marketing. ARC Artist Community aims to create a healthy, thriving industry for creative endeavors in Malaysia so that contemporary local artists may continue to grow in a passionate and supportive environment.


We've partnered with ARC Artist Community to showcase the works of talented Malaysian artists and our immense support for the growing local art scene #supportlocalartists.


From hand-drawn artwork to imaginative illustrations that only an accomplished artist can achieve, here are four talented Malaysian artists who will fascinate you with their mesmerizing and unique artwork.


Chan Yee Von is the local artist to watch behind these whimsical hand-drawn creations. Based in Kuala Lumpur, she illustrates paper goods and crafts to add a touch of whimsicality to the lives of her clients. Her contemporary creations seem to take us on a journey to an enchanted forest with adorable woodland-creatures - like cute squirrels, porcupines and bunnies with enchanting forest elements such as florals and leaves. You'd wish they were real and stan for her world to be animated. Each woodland-inspired illustration is passionately hand-drawn for a personal touch, so no two creations are the same, but they are all equally whimsical.



There's nothing better than artwork that tickles your imagination. 
Get in touch
with this talented Malaysian artist and transform your beloved stationary collection into a space for enchanted woodland creatures.
This self-taught KL based artist works tirelessly and passionately with traditional and digital mediums to bring her artwork to life. The intricate details of her work are inspired by natural elements, botany, myths and fantasy. Often expressing delicate femininity and magical folklore, Manje's mystifying illustrations captivate the hearts of viewers with the story within - her artwork often encapsulates pensive women surrounded by flora.

An advocate for wearable art, Manja devotes her time to making her art pieces... well, wearable. She illustrates her artwork on shoes, bags, and clothes. She believes that art can be more than just a display; it brings colour to our lives, and the best way to showcase the love for all things art is through the clothes we wear. 

Find out more about Manje and her fantasy-inspired illustrations

here

.



This talented local illustrator can achieve an impressive level of detailed intricacy with her artworks. Her masterpieces are loud, vibrant and bizarre, and in a good way too! Each of Kelseyz's illustrations tells more than just one story. With more than 10 years' experience in the creative industry, Kelseyz has published two travel-lifestyle books including "Lost in Taiwan."



Kelseyz is a senior creative designer, travel writer, illustrator and mural artist. Her body of work encompasses her wild imagination, which is a vast contrast from what's happening in the real world, and that's what makes her artworks so fascinating. 
Get in touch
with Kelseyz's and brace yourself as you tap into her roller-coaster of an imagination through her illustrations.



The Book of Lai is a series of illustrations that conceptualizes the magic of tiny spaces and mobile lifestyle. You can tell that the artist simply loves his tiny spaces as it makes up the bulk of his artwork. The tiny space may be a cafe, a car, an art gallery or simply just Lai's home. For example, the Mini Minor is a car that frequently appears in his illustrations - it is the simplest of all cars, and this artist makes it tell a great story in every masterpiece.



This award-winning illustrator believes that his artwork is a reflection of himself, a person who desires to live completely off the grid, and to be free from society's expectations. 
His characters are often adorably red-nosed with long limbs, hence his style is a distinctive one. He believes that the red-nosed feature embodies his characters' youth and vibrancy.
Find out more
about Lai as you step into his world of imaginative small spaces.


VISIT ARC ARTIST COMMUNITY >>
Want more?
Read more stories
Giveaway: BloomThis SLAY Giveaway Contest
Best news ever in the BloomThis beautysphere!We're having a GIVEAWAY 🎁 to help you up your slay game with the prettiest makeup collection ever from Les Merveilleuses Ladurée *heart eyes* The prizes...
Read more
BloomThis - now in Johor Bahru!
Hi loves! BloomThis has arrived at Johor Bahru with our designer flower arrangements and lux fresh flowers. We're so excited to create moments with our Johorean lovelies and we simply can't wait to...
Read more
Make someone's day
Send the perfect gift