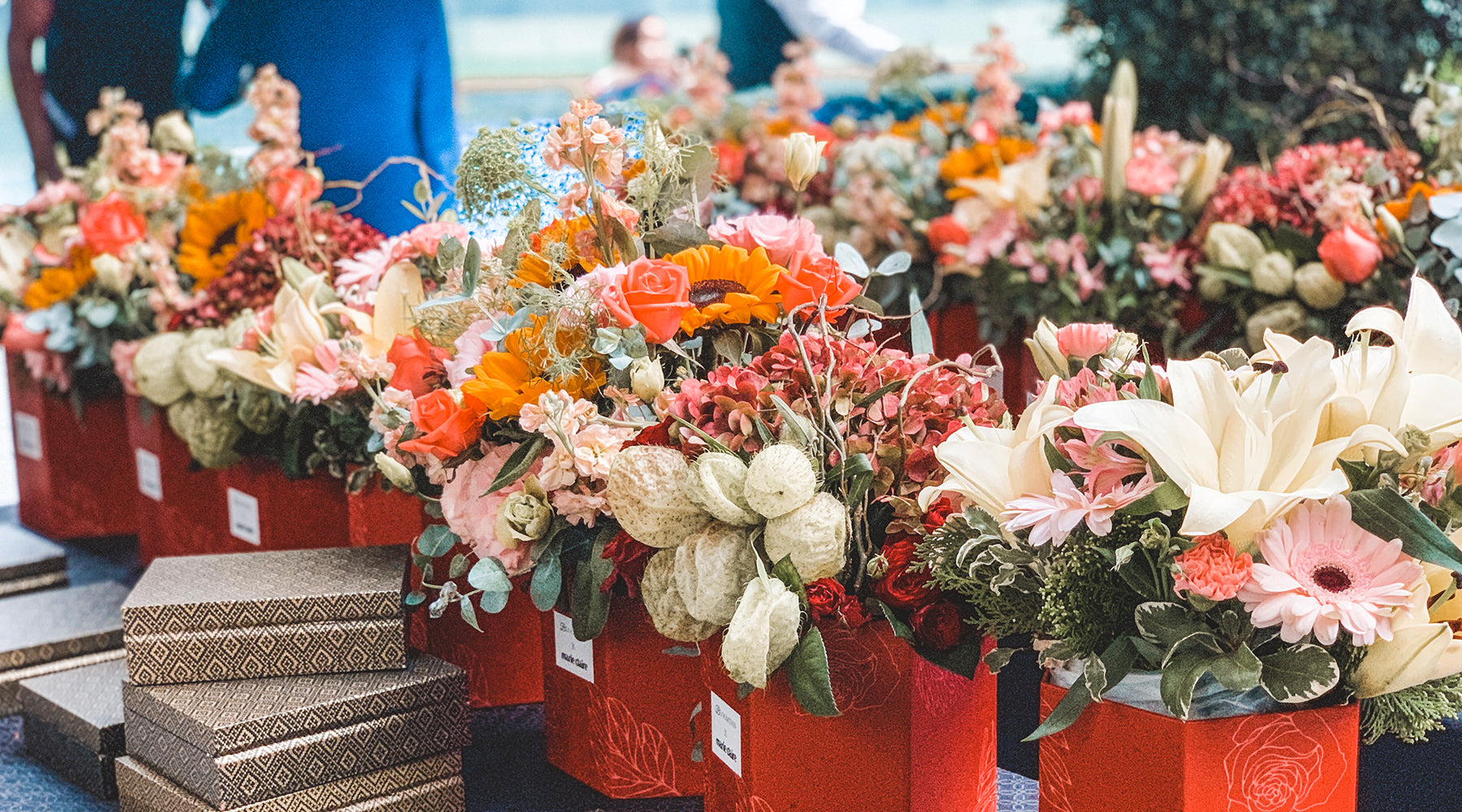 There's More Than One Way to Celebrate Friendships with Flowers
International Friendship Day is a day to celebrate the friendships that we have, the girl friends in our lives. But this year, we also wanted to be a friend to other women.
We spoke to Marie Claire, a magazine that also has a passion for empowering and supporting women from all walks of life, and decided to work on a collaboration to give back to the community by contributing a portion of our sales to Tenaganita, a shelter for women and children who are survivors of trafficking.
"Because we wanted to reach out and increase exposure and awareness for those who are underserved vs those who already have a lot of external support," says BloomThis' Penny Choo.
According to Gloreen, the Executive Director of Tenaganita, donations to their organisation are often limited because people were typically less willing to donate to refugees.
Together with Marie Claire, we gathered a group of women who were doing amazing work and asked them to design a flower arrangement that "celebrated friendship".
They went above and beyond — taking advice from the flower artisans at BloomThis — to create gorgeous bouquets that were inspired by their personal stories.
From July to September 2019, we sold 178 of these floral arrangements and 10% of the sales were donated to Tenaganita to help with rental and food, as well as medication and other expenses.
One of the things we thought was amazing about Tenaganita is that they refuse to compromise their values and although they are solely dependent on donations, they do not accept those that come from sources where exploitation is practised.
If you'd like to help, you can also donate, or here's another idea: come up with an activity that could provide value for those at the shelter. Tenaganita is constantly on the lookout for people who can provide that.
For more information on Tenaganita and how you can provide support, visit their website: tenaganita.net
Want more?
Read more stories
No matter where in the world you may be in, you've probably been affected by COVID-19 in some way. At BloomThis, the team has started working from home. Our thoughts and prayers go out to all the h...
Read more
Make someone's day
Send the perfect gift