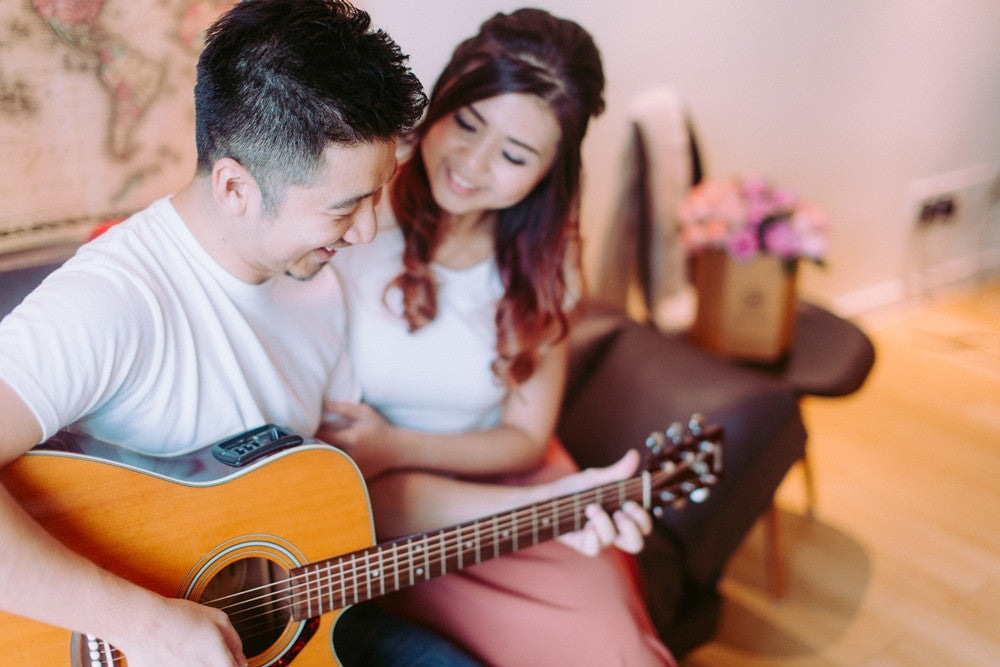 Penny Talks: He's my husband & CEO!
PENNY CHOO TALKS ABOUT HOW TO SHARE BOTH A MARRIAGE AND A BUSINESS WITH YOUR SPOUSE
This February, we will have two huge occasions that celebrates
two different kinds of love - the Chinese New Year
holidays and two and a half weeks later, Valentine's Day.
While Chinese New Year celebrates family love in general,
many would associate Valentine's Day with romantic love.
With this in mind, it's easy to admire couples who have
managed to stick together through thick and thin for decades.
It makes you wonder: How did they do it? What's
their secret to a lasting relationship?
In my case, my marriage is still considered a young one
- Giden and I only just tied the knot last year. Naturally,
whenever I post a joyful moment with my husband on social
media, most people easily assume that we are still in the socalled
'honeymoon stage' of our marriage. It could be the
case for most couples, but if I have to be completely honest
with you: beneath the surface of our 'glamourous' social
media posts online, marriage is about hard work. Marriage
takes not one, but two hands to clap.
Our business has its high and low moments, and so does my
relationship with Giden after office hours. Giden and I have
different personalities and beliefs that have made us who we
are today. Our differences complement each other overall. But
we have our fair share of relationship trials and tribulations,
just like all couples do.
So, how do we overcome those sour moments in our lives as a
couple and as business partners? If I have to sum it up in three
words, it would be this: Balance. Set Boundaries.
Here's some of our true situations and lessons on balancing
and setting boundaries so that our relationship flourishes,
both during and after working hours:
HAVE CLEARLY-DEFINED BUT COMPLEMENTARY ROLES
When we first started BloomThis, Giden and I did not have
clearly-defined roles as there were only the two of us. At
home, we were supposed to be in our 'husband-and-wife'
roles but instead, more business ideas to grow BloomThis
flowed into our personal time. Giden even woke me up once
when I was drifting to sleep to chatter excitedly on about
something new and exciting for BloomThis. I remember that
episode resulted in a pillow fight with him in an effort to get
him to let me sleep in peace.
From then onwards, when we do spend time together as a
couple, we make it a point that our focus is on each other once
we return home from office.
BALANCE WORK-LIFE AS EVENLY AS POSSIBLE
From time to time, Giden and I toy with the idea that we should
go for a vacation to spend more time together as a couple. At
first, I was not sure I understood that concept myself at that
time. Vacations seem like a foreign notion. You see, we have
not gone on a trip together as a couple, not even for our honeymoon
one year after our wedding. Perhaps we have not
come to that burnt-out stage where vacations are needed to
rejuvenate our frazzled selves. There is a persistent fire burning
in us that drives us to pour our everything into our chosen
life purpose that was BloomThis.
It came to a point where we had to admit that separating work
and couple time was getting too hard. Because work was couple
time for us. Since taking a holiday was too much hassle
for us, we instead tried bite-size goals we both can achieve
as a couple. We initially tried not to discuss work at all every
Sunday but it was to no avail. We just couldn't stop talking
about it! So, we changed our approach and set a more realistic
goal, which requires us to pause talking about work for four
hours on a Sunday. This time, it worked better for us.
To add to the abovementioned point, we also made it a point
to bring less work home, and only bring it with us when there
are urgent deadlines to beat.
SET ASIDE 'BUSINESS TIME', 'COUPLE TIME' AND'ALONE' TIME
When you are married to your business partner, it can be easy to
go days without spending time as a couple or as an individual.
Don't get me wrong - Giden and I undoubtedly give our best
to each other every moment we can. But there are times we can
unintentionally be our worse enemy when we over-involve
or over-give ourselves to the other, exhausting ourselves in
the process.
Hence, the importance of 'couple time' and 'alone time'. And I
would say, in order of priority, I suggest you do 'alone time' first.
If I don't love myself enough, how am I to love my husband?
So, we discipline ourselves to set aside time to watch a movie
together at home, or to eat out on a Saturday for breakfast. We
also enjoy our own hobbies without the other. I'll leave him
to play football with his friends and he'll leave me to practise
yoga during weekends.

LOVE WILL CONQUER ALL,
IF YOU BELIEVE IT AND ALLOW IT

There are some people I have met who have given up on love,
unfortunately. I believe that once a person has made their decision
about something, they will make life choices surrounding
that belief, whether they are conscious or not of the actions
they have undertaken.
Giden and I believe that people deserve to be happy, and that
includes not giving up on love. We always remind ourselves
that the principle of BloomThis is to create moments of love,
joy, hope and happiness. In order to create a positive impact
and translate happy moments to our customers, we must first
be able to relate happiness and joy with and to each other.
Would I advise other couples to work together? One must be
really mature, and objective enough to not let emotions rule
every aspect of your life.
Running a business together means seeing your significant
other a lot, so enjoying each other's company is crucial. Though
faced with a lot of heartache, tears and sometimes watching
the same moonlight from a different bed, the best decision is
still to work with someone your gut feeling tells you, 'this is
the someone you can't live without and is worth fighting for'.
There is nothing like working with someone you know you
can trust completely and sleep soundly with in the same bed.
BloomThis wouldn't grow in manpower size, or be where it
is today, if I didn't have Giden.


Want more?
Read more stories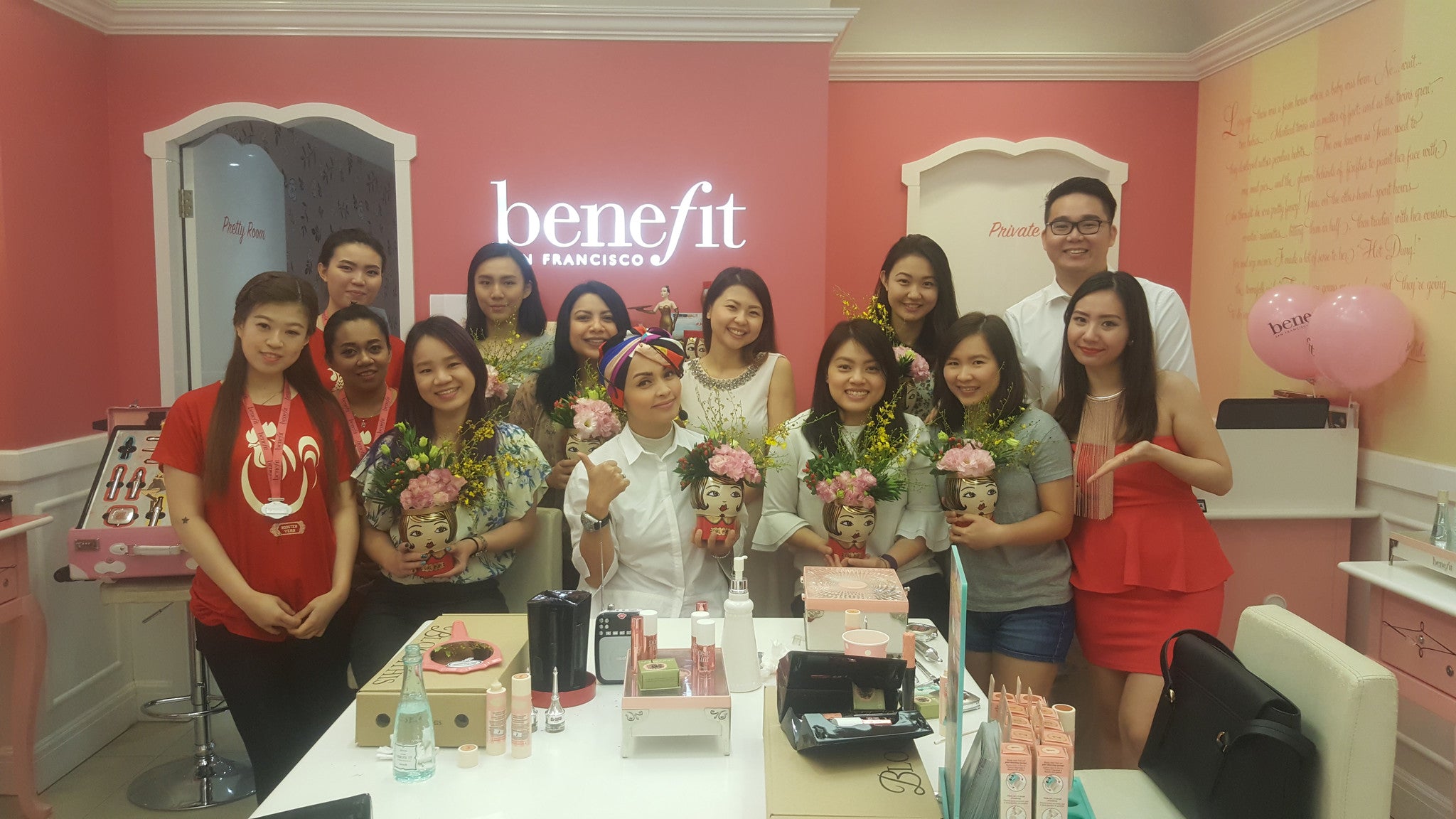 We've got to say our first flower workshop of 2017 was a blooming blast! Held in collaboration with Benefit Malaysia, this workshop featured TWO of woman's best friends; Flower and Makeup!  Held...
Read more
This post is part 1 of our Fashion & Flower series. In our efforts to support our local fashion talents, we are glad to have aspiring fashion designer, Elaine New on our blog this week! Hi, I'...
Read more
Make someone's day
Send the perfect gift