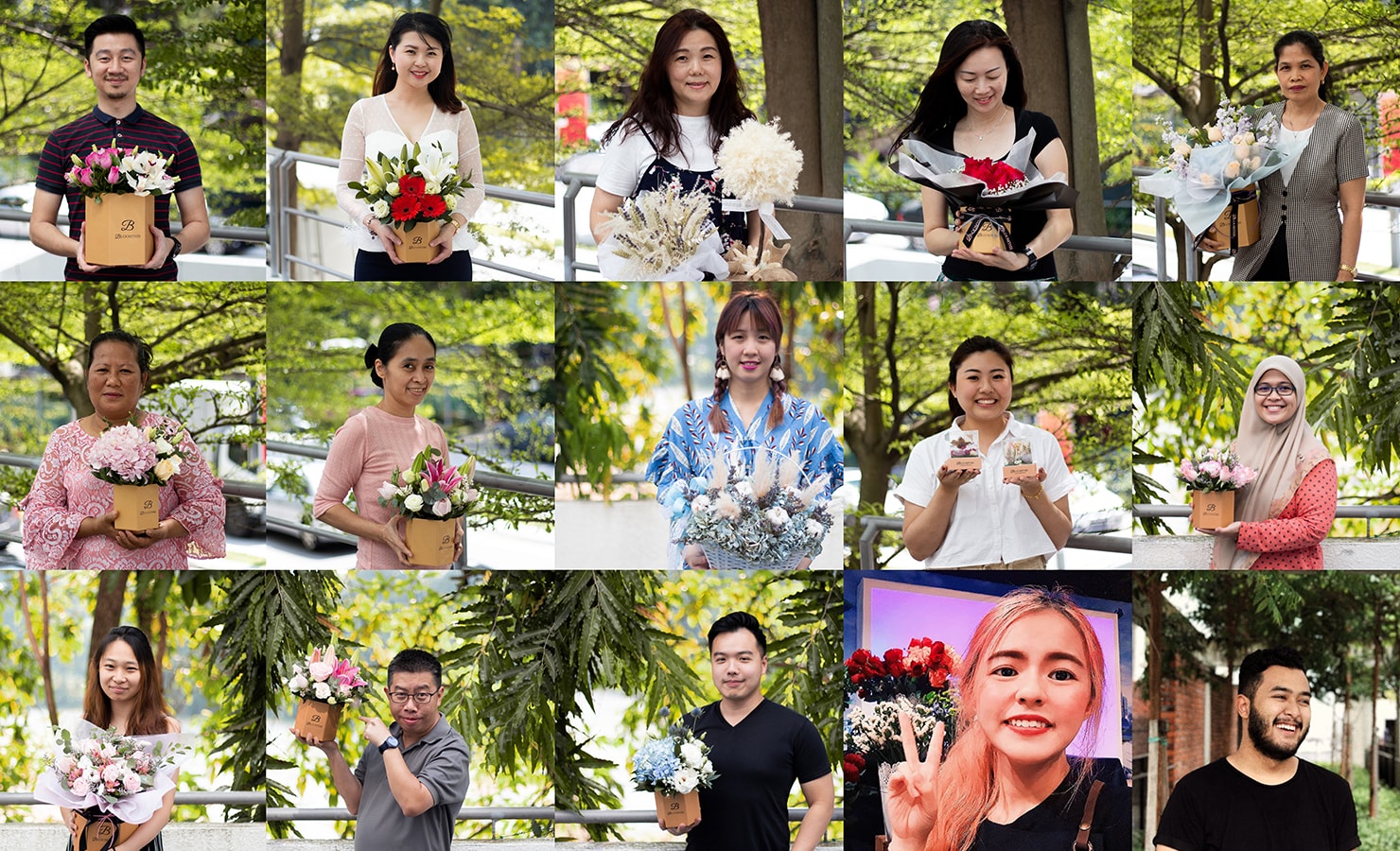 BloomThis Turns 4: Keeping Up With The Bloom Squad
Four years! It's been four years since we sent out our very first flower arrangement, darlings!
Back then, we only had subscription boxes of flowers. Happy birthday to us!
We're so glad to create moments with you all, whether you've been with us since the beginning or just discovered us at this very moment.
You've all been so amazing, and this flower journey wouldn't be the same without each and every one of you.
As we blow out the four candles on our birthday pizza, we've taken to asking everyone in the team about their highlights. After all, many things can happen in the span of four years - even some of the utterly improbable.
You'll need to read on to find out all about it.
Please enjoy this non-reality show but real life narrative of Keeping Up With The Bloom Squad.
1) The Bosses
Giden Lim, CEO:
My highlight for 2018 was bringing in a team of young, passionate and talented people who made a significant impact on BloomThis. We also launched many new collections which expanded our services and products to serve a wider group of people. Plus, BloomThis was awarded Best E-Commerce in Cradle's Coach and Grow Programme.
Penny Choo, #BossBabe:
My biggest highlight for 2018 has got to be the realisation of how a growth mindset would affect the outcome of any challenging situation. As a first time mother, I'm juggling to adapt to my new roles and responsibilities and one of which is my decision to exclusively breastfeed my baby.
It was an easy decision, but one the toughest to execute. I had my fair share of brokenness and despair when I couldn't do it initially.
However, with the right support system, knowledge and patience, I've learnt that although breastfeeding is certainly an uphill task, it's also something that I can keep working on until baby and I are awesome at it.
With the understanding that everything in life takes a lot of hard work, and once you put the hard work in, pretty much anything is possible.
I've learnt that instead of quitting because it is so damn tough, adopt a growth mindset. And even if you haven't gotten the knack of it, you're still working on it! This applies to any situation in our lives!
2) The Florists
Gladys Chong, Florist Sifu:
In 2018, as the sifu, I got to explore creating flower arrangements with dried flowers - which inspired the birth of our dried flower collection. I've only ever worked with fresh flowers before so BloomThis gave me a chance to broaden my creative horizons.
It's a pretty good market because it gives our once-fresh flowers a purpose - after all, if we have any excess, it'll be difficult to find something to do with them besides dried flower arrangements.
I decorated spaces in One Utama and Pavillion, all with dried flower arrangements and I feel pretty good about it.
Fenny Foo, Florist:
Previously, I was only focused on making hatbox flower arrangements because they were the only ones I was familiar with.
However, as time went by, my skills simply got the better of me and I started to explore all kinds of arrangements - like grand opening, wedding bouquets and Christmas flower arrangements.
BloomThis has definitely helped me grow as a florist and a budding floral artist - I can do all flower arrangements now, so try me.
Rose Gilieros Alba, Florist:
Last year, I moved homes from Sunway to Damansara, which is really near the BloomThis HQ actually. I held a housewarming party and invited all the darlings at the office, and everyone came, of course.
They really liked my chicken chop! (PS: Yes, Rose! We love it! Need to go to your house more often :P)
Poniti:
Every moment in BloomThis is my favourite moment because I get to work with lovely people, and create beautiful things that colour the lives of others.
Plus, we're surrounded by the beauty of flowers all day - the paintbrush of mother nature never ceases to amaze me. It's so lovely to be here.
Ethelmina:
We went to LegoLand and Hello Kitty Town together as a team once - that was my favourite part of working with BloomThis because we got to have fun together and create moments with one another.
We're usually busy making everyone else's day beautiful that we sometimes forget to steal some moments for ourselves!
3) The Flower Fairies
Amy Loh, Procurement Manager:
Working in BloomThis, I have always wanted to surprise my mother with our products but was unable to because she lives in Sarawak, while I'm in KL.
Fresh flowers cannot last through the journey on the plane - what with the recycled air and all, and I don't know if I'm even allowed to bring it over.
Last year, with the introduction of Eternity series, I managed to bring home a preserved rose for her birthday.
Seeing her face light up with pure joy as she received the gift makes me realize the meaning of our work in BloomThis - that is to create unforgettable moments with and for their loved ones.
Jesse Heng, Project Manager:
My favourite moment of 2018 was when I created the Memento series. I'm the Memento mom, literally.
It took months of designing and sourcing for materials before we could begin, and I'm so glad I did. There's nothing else like the Memento in Malaysia, but I drew inspiration from our current Eternity flowers series, and levelled it up!
'Til today, I make every memento from scratch, they're all made with love and care.
You name it - Lavender Dreams, Enchanted Forest, Valentine gifts, I made it. Pretty cool, huh? I hope they've made your loved ones smile.
Atikah Mohammad, Web Developer:
Personally, my 2018 highlight was Mother's Day. It was wild!
I think it was the first time the team had gone through something like this - four years isn't enough to experience all the possible happenings in the flower world.
So, our general election was on the 9th of May and we had to wait for the results to find out if it would be public holiday on 10th and 11th, which could really affect our Mother's Day deliveries.
We took in orders for deliveries anyway. On the 10th, Giden finally sent a message to confirm the public holiday announcement.
Most people would rejoice, but we had to plan and change delivery arrangements. Plus, I think delivery partners couldn't commit 100% if any changes happened at the very last minute.
We called up all our customers - hundreds of them, and rescheduled their deliveries so they could get their flowers on time.
With good effort and lots of teamwork, we managed to pull through so that moms would still get their bouquets.
Peggy Kee, Operations Executive:
"Find the seed at the bottom of your heart and bring forth a flower."
– Shigenori Kameoka
I love flowers dearly, and thus I pursue my career in BloomThis. Under its wings not only I'm able to undertake my responsibility in Ops, I'm also able to create some flower arrangements whenever I can.
To sum it up, I'm still able to pursue my passion despite my normal job routine.
Jerry Ong, Accountant:
I've been with BloomThis since February 2016. There have been many highlights in the company - I can't possibly tell you all of it, but one of it was when we moved from "our house" in Segambut, to our current office in TTDI.
It was December 2016 and the company has grown so much. Last year's highlight would honestly be forming friendships and alliances with the new staff and interns.
That's the thing about BloomThis -we're not just colleagues or 'people who work together,' we're friends.
4) The Creatives
Dennis Lee, Digital Marketing Strategist:
2018 was a rollercoaster ride! It was a year of building foundations, meeting (and training) new peeps and a mad dash through crazy deadlines.
Highlights? It's hard to choose a moment but I'd say the moment when I saw my first BloomThis IG post and blog article go up on site (yup, I handle social media and content) or when I pressed 'Publish' on my first ever Facebook ad and saw purchases come (high five, FB advertisers).
To be honest though, every day is a moment with my awesome team mates.
Here's to overcoming more challenges together!
Bao Bey, Content Writer:
First of all, I've met so many nice people whom I can call friends - everyone in BloomThis is really lovely. It was my first job too.
Second of all, do you send flowers to the men in your life? Sometimes, I think they need it as much as women do!
I sent flowers from BloomThis to my dad for Father's Day and he said, "Old man also can get flowers. I feel so paiseh."
I think he was pretty pleased anyway. Also, a rider drove a Mercedes to our doorstep for Valentine's Day. Can't forget that. Hello rider, if you're reading this, I said hi!
Ikhwan Azman, Photographer:
I joined BloomThis two days before the war, a.k.a. Valentine's Day, so I was pretty unprepared and didn't expect the madness that was to come in just a bit.
I was like, "OK where is my table?" It was my very first day on the job. Anyway, I had to deliver flowers to different addresses so you could say I had a different first week at work compared to regular people.
I was much better prepared for my second Valentine's Day with the team. I love it - the adrenaline, the rush, and everyone helping each other out with no hesitation.
The spirit of teamwork is so commendable with the people at BloomThis, and I'm glad I got to experience that.
From the bottom of our hearts, we thank you once again for contributing to this milestone! To show our appreciation, we have a treat for you! BloomThis is having an anniversary sale! Key in <BLOOMTHISFOUR> to redeem 10% off when you shop our Anniversary Sale Collection!
Thank you for Creating Moments with us!
Want more?
Read more stories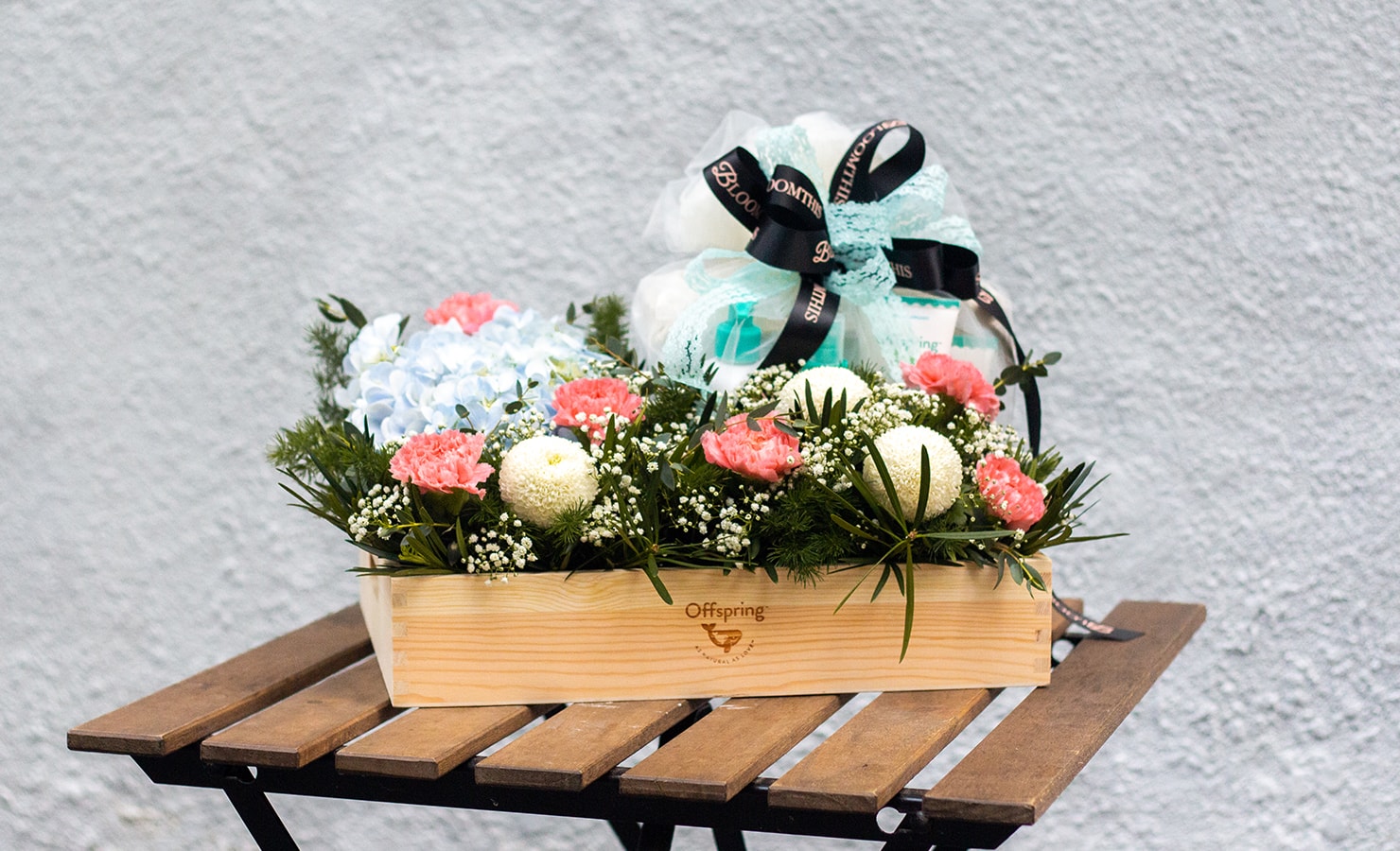 BloomThis x Offspring Newborn Collection
Buying baby gifts are becoming a routine and eventually you find yourself running out of ideas for it. BloomThis is in a collaboration with Offspring to bring you 4 new baby hampers packed with am...
Read more
Make someone's day
Send the perfect gift
active collection:christmas collection:mimpikita collection:retail collection:retail-kpj-dsh2 collection:retail-pj resort-bestsellers Type_Hat Box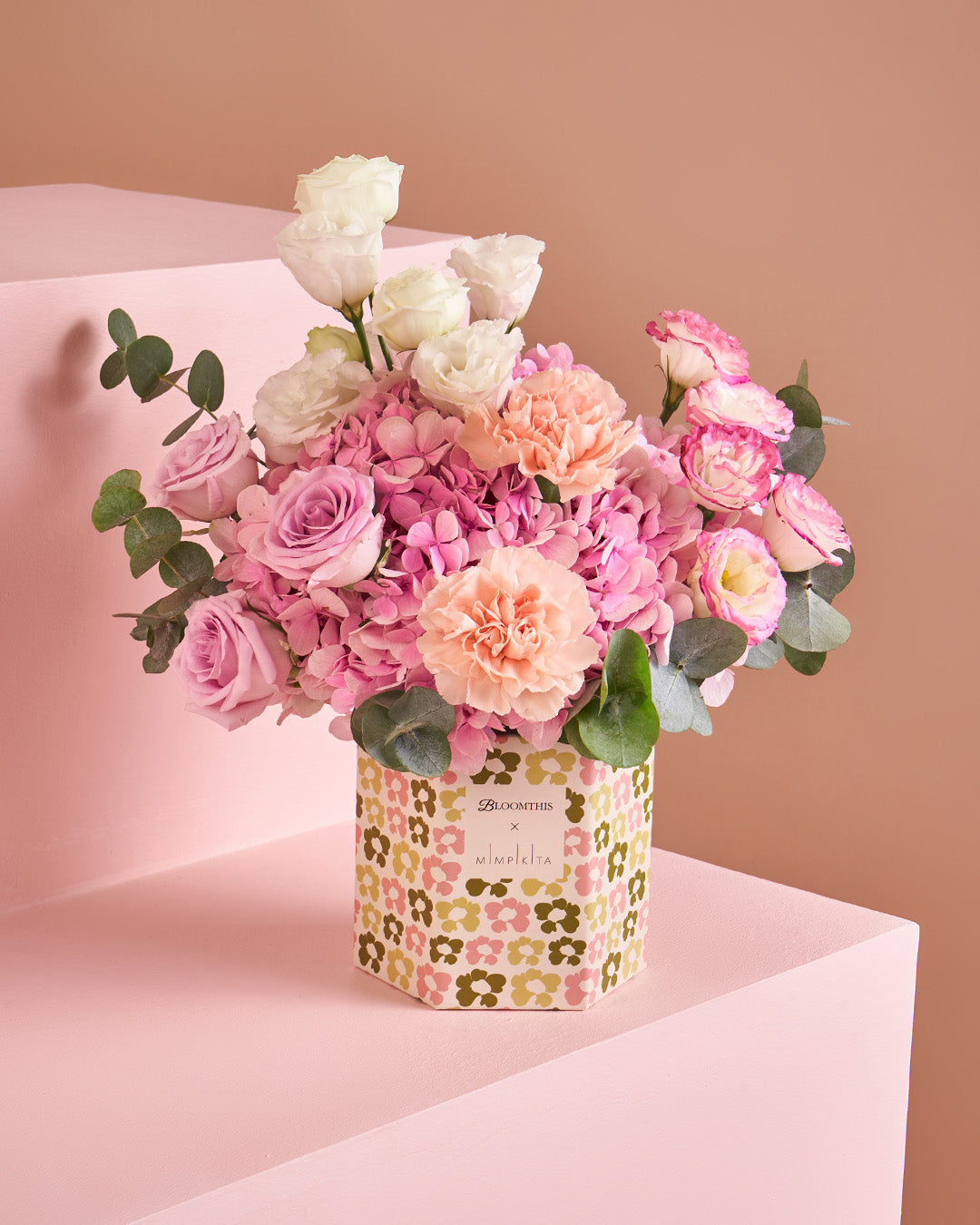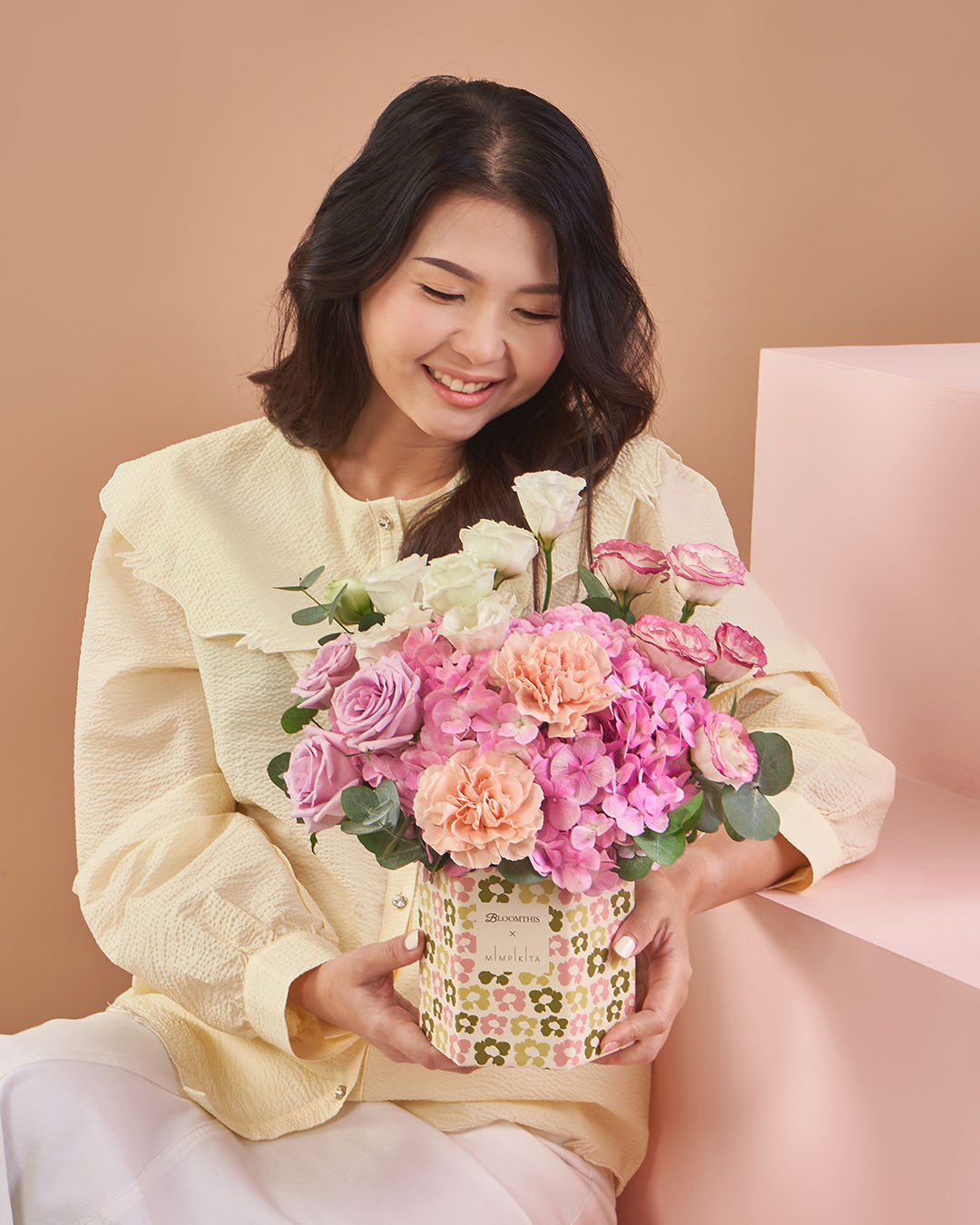 active collection:christmas collection:mimpikita collection:retail collection:retail-kpj-dsh2 collection:retail-pj resort-bestsellers Type_Mini BloomBag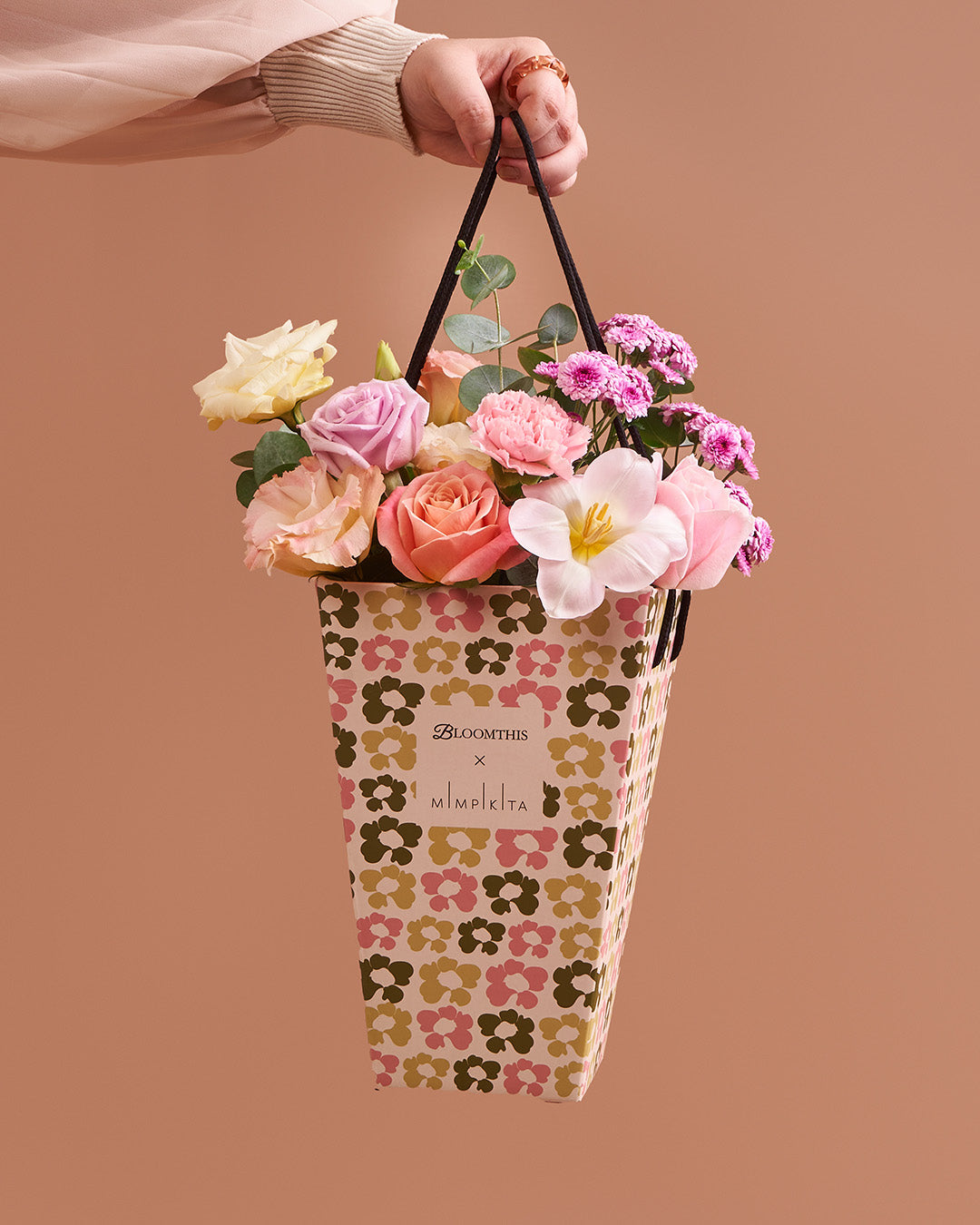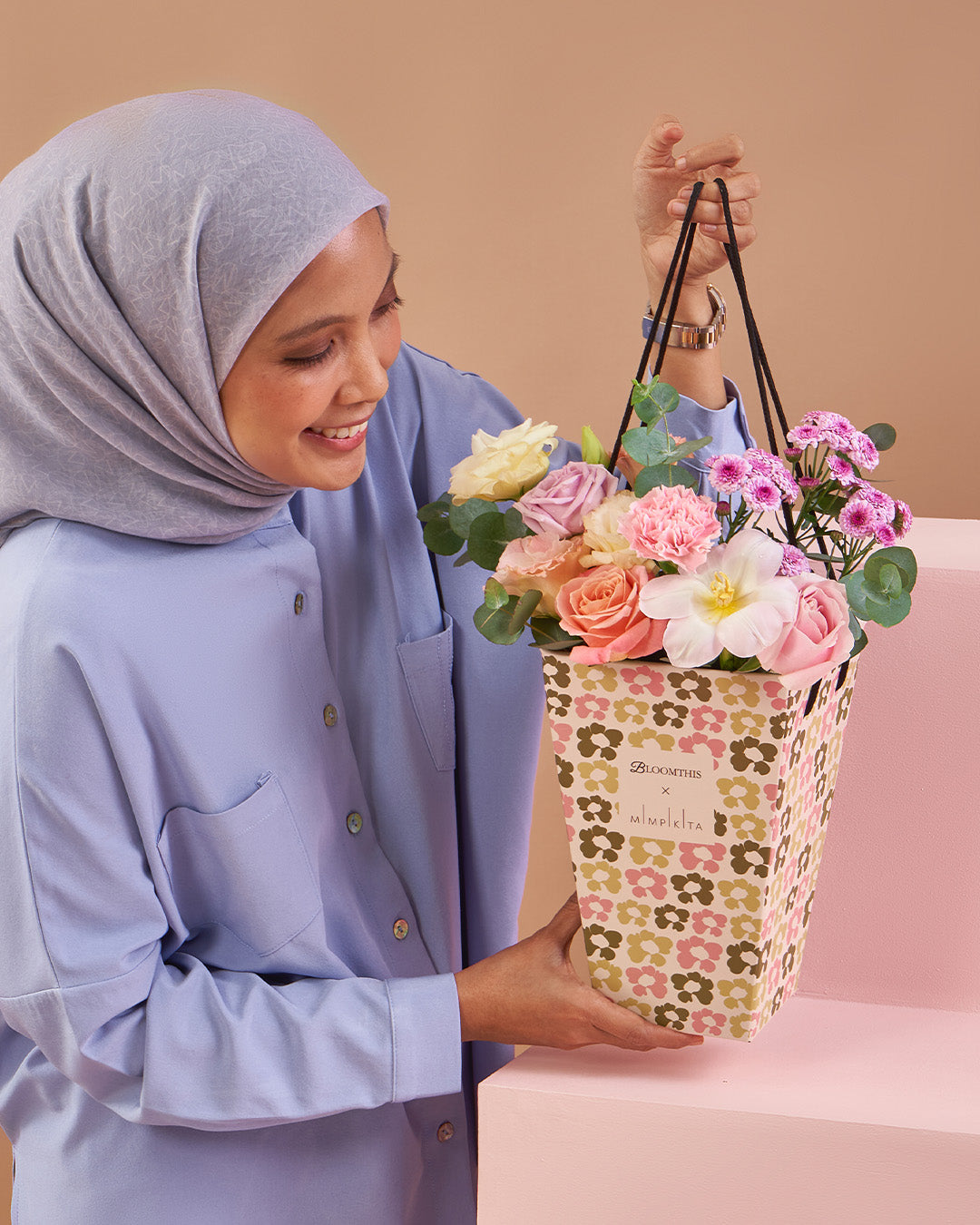 active collection:christmas collection:mimpikita collection:retail collection:retail-kpj-dsh2 collection:retail-pj resort-bestsellers Type_Hat Box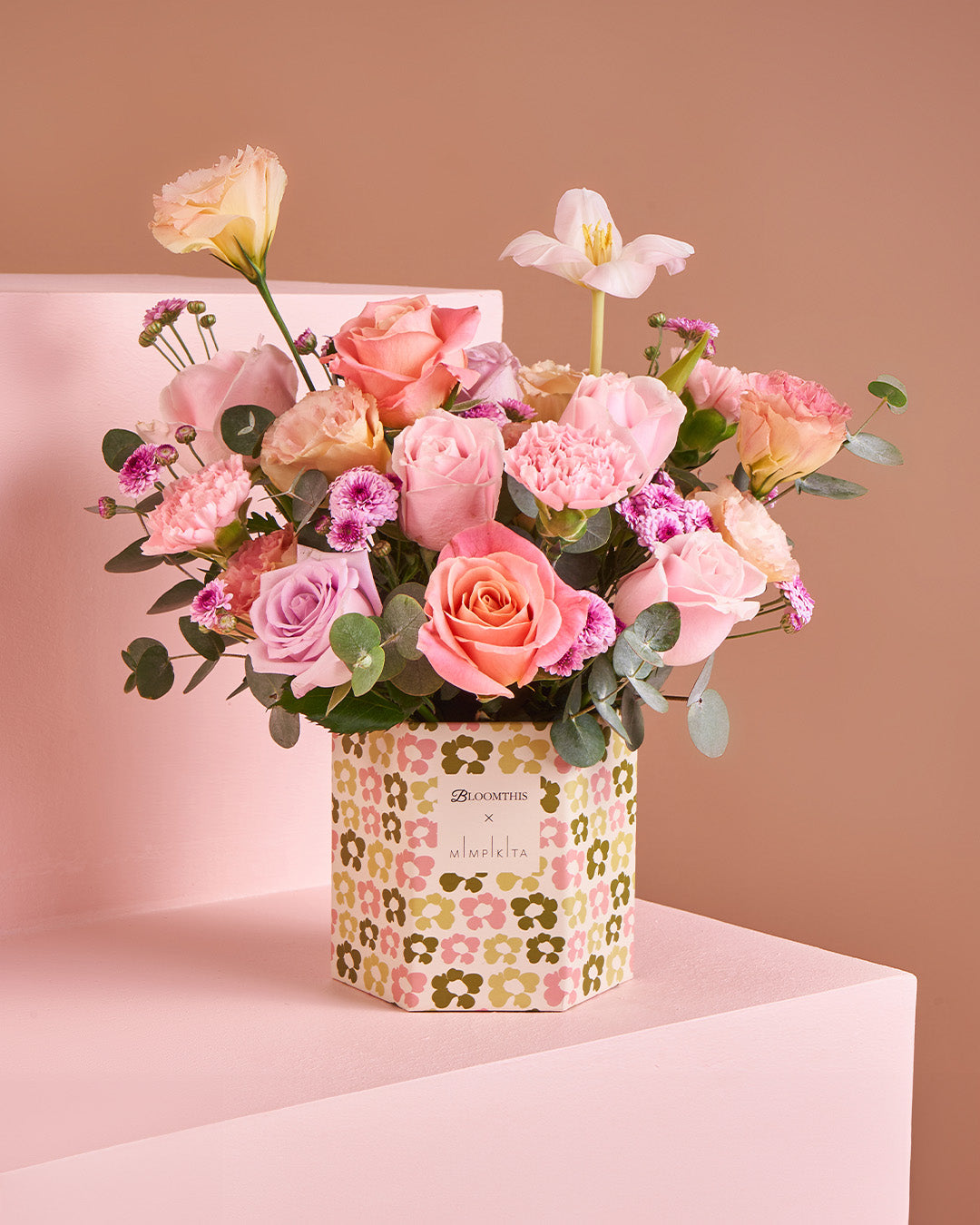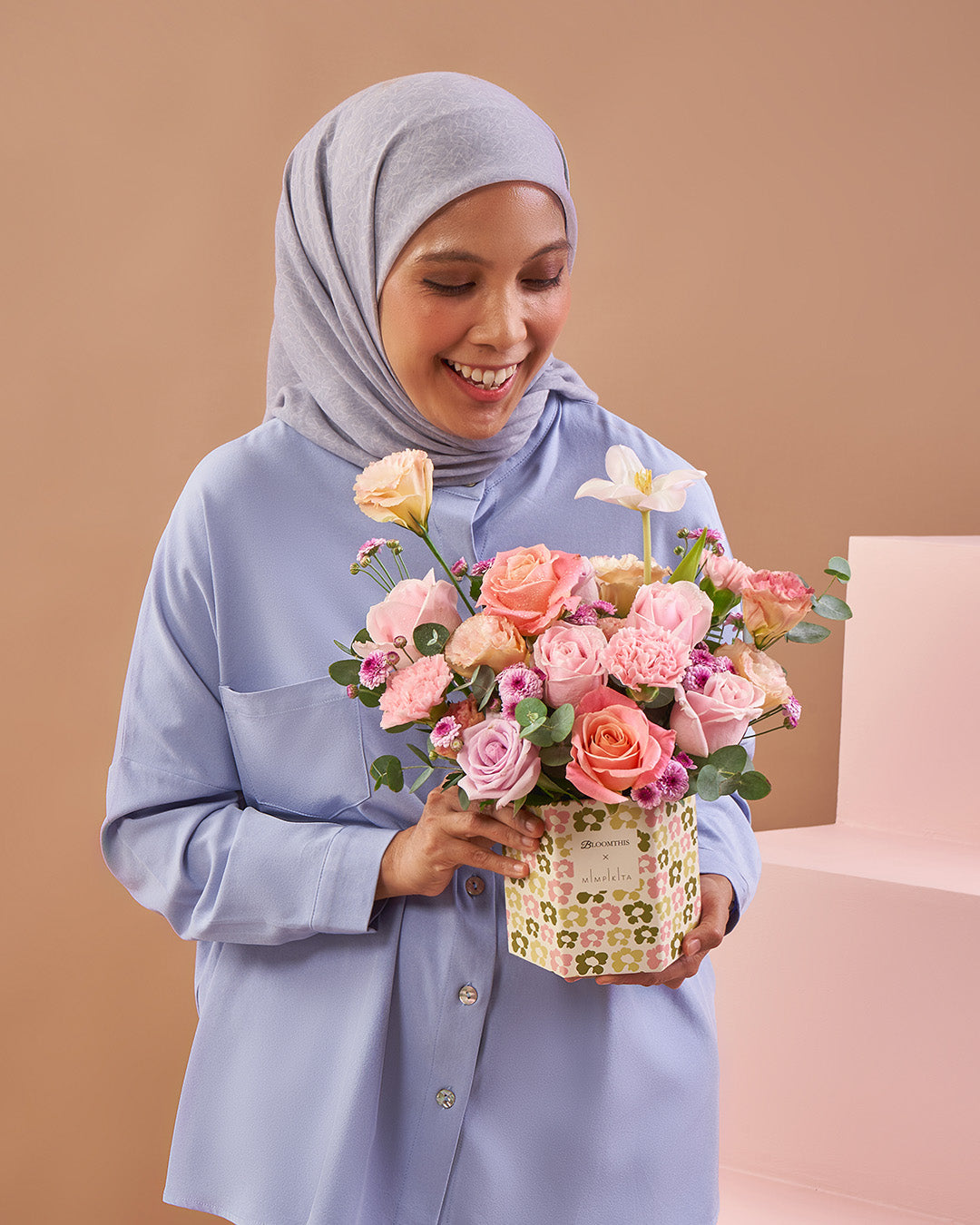 active collection:christmas collection:mimpikita collection:retail collection:retail-kpj-dsh2 collection:retail-pj resort-bestsellers Type_Hat Box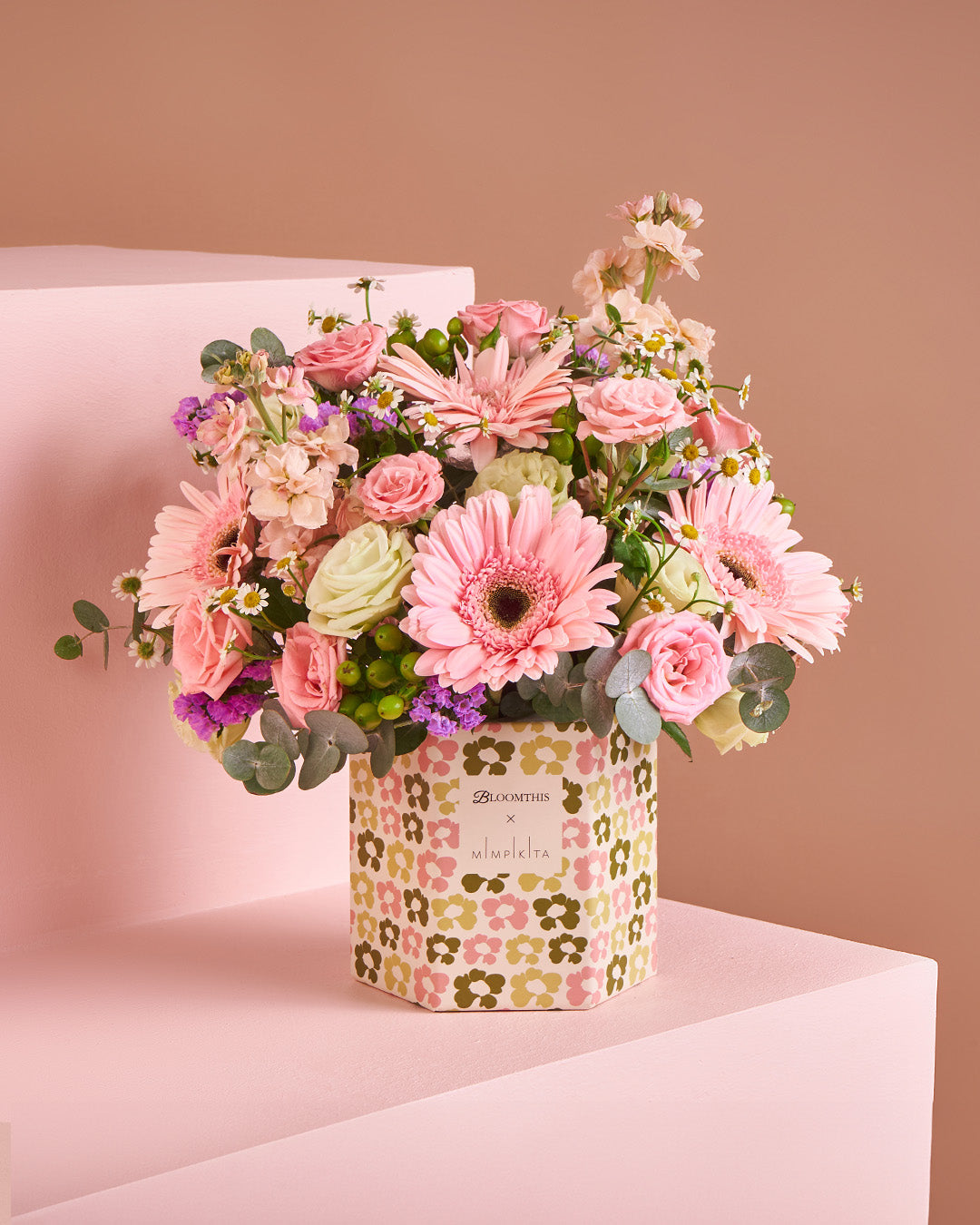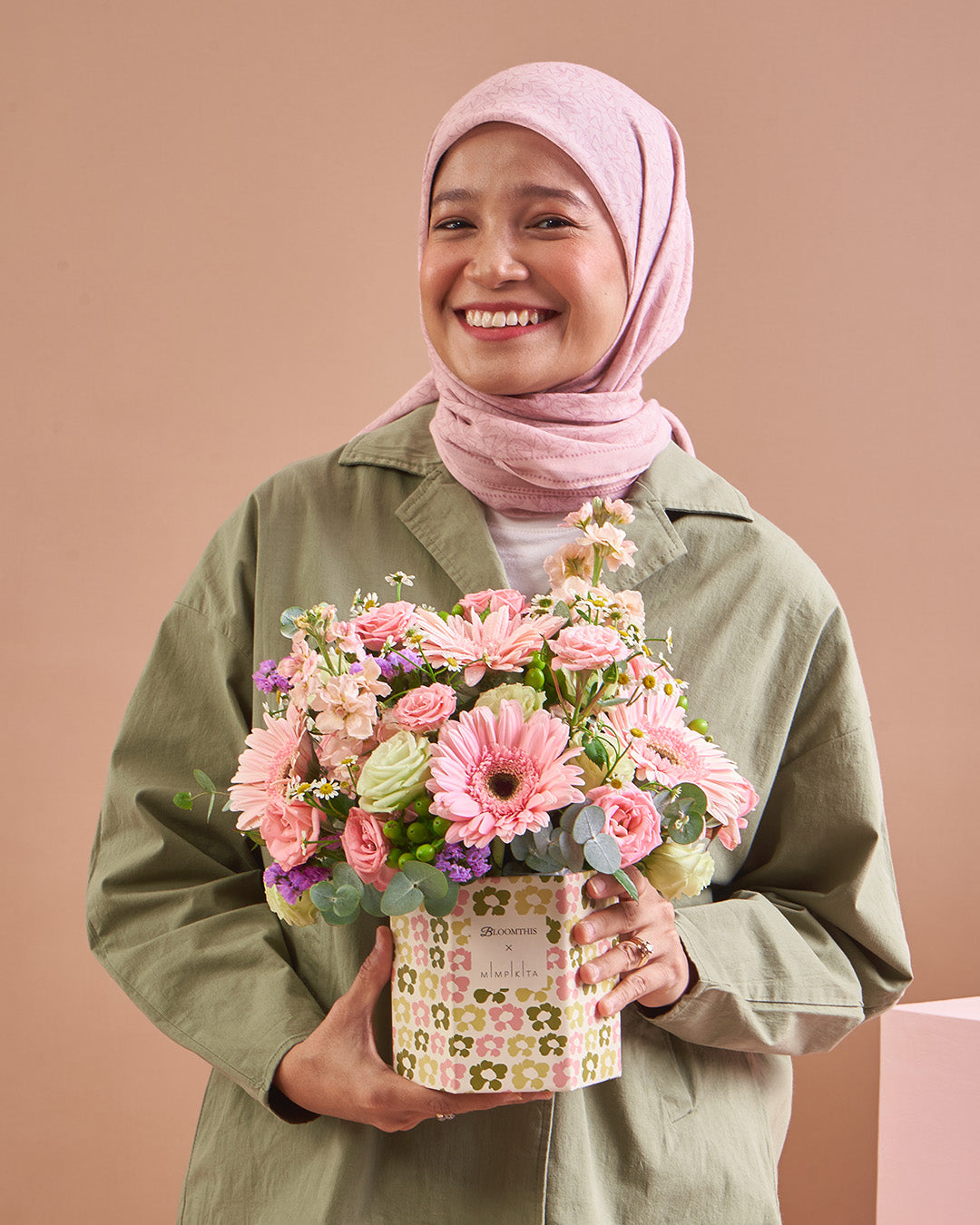 active collection:christmas collection:mimpikita collection:retail collection:retail-kpj-dsh2 collection:retail-pj resort-bestsellers Type_Mini BloomBag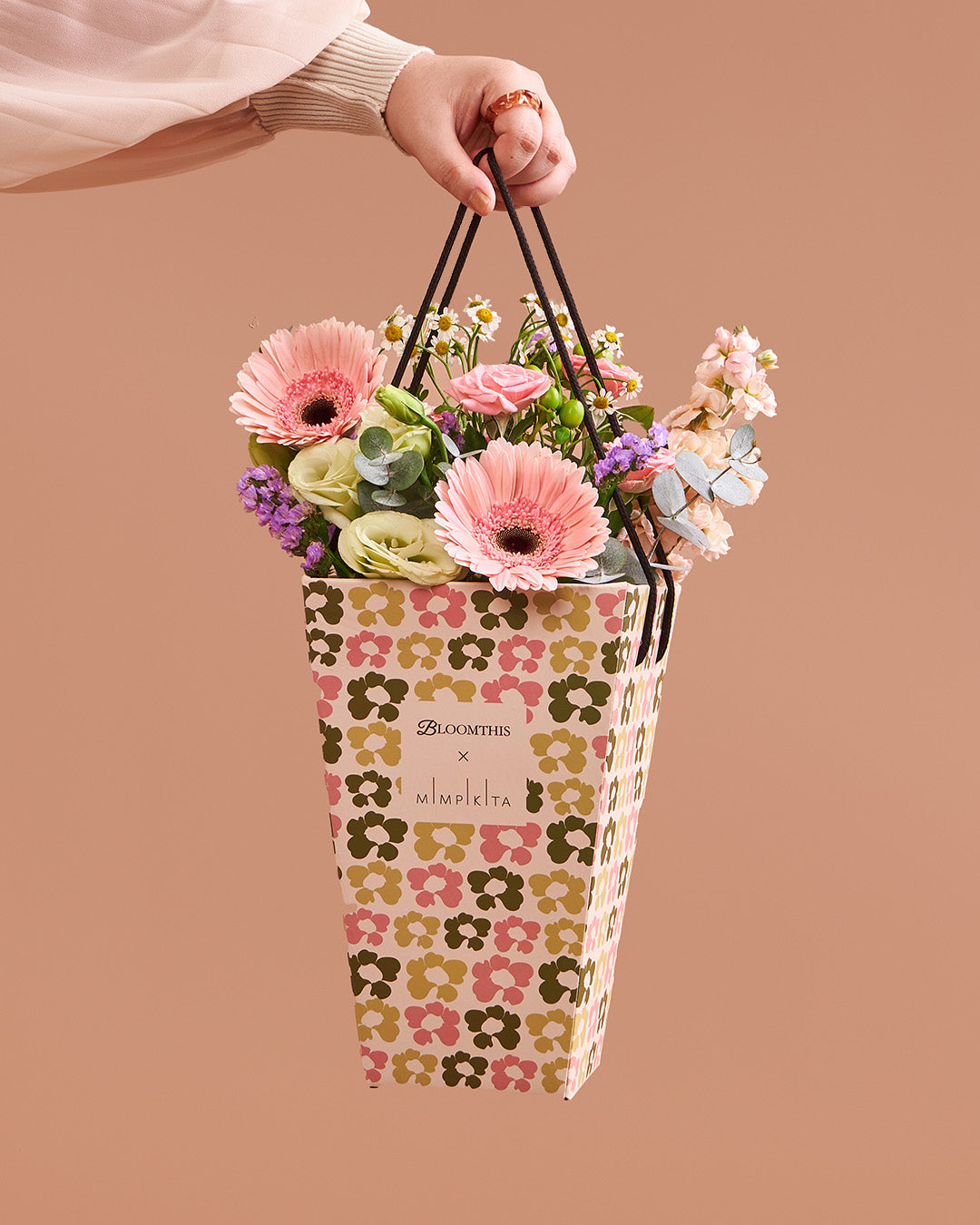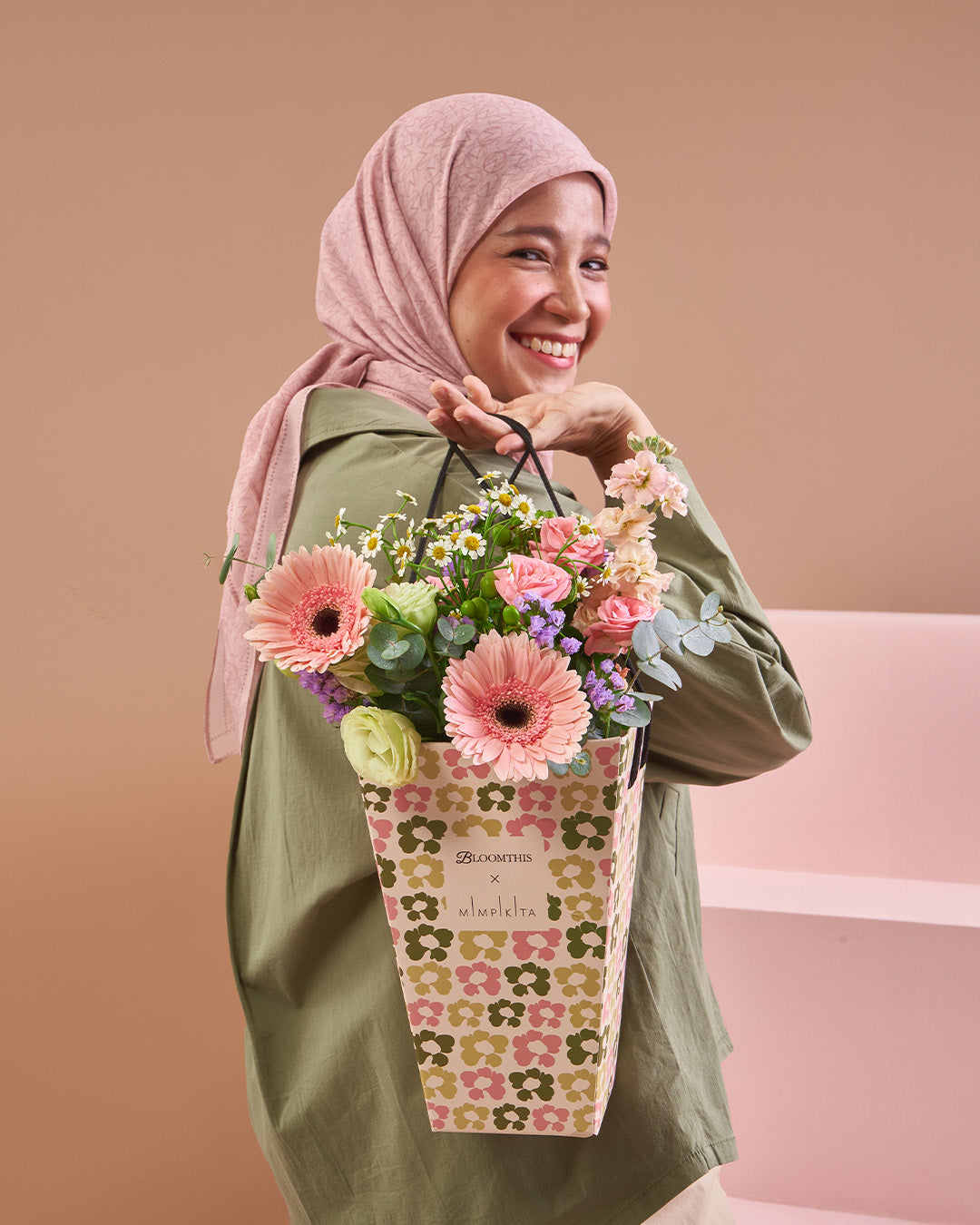 active collection:christmas collection:mimpikita collection:retail collection:retail-kpj-dsh2 collection:retail-pj resort-bestsellers Type_Mini BloomBag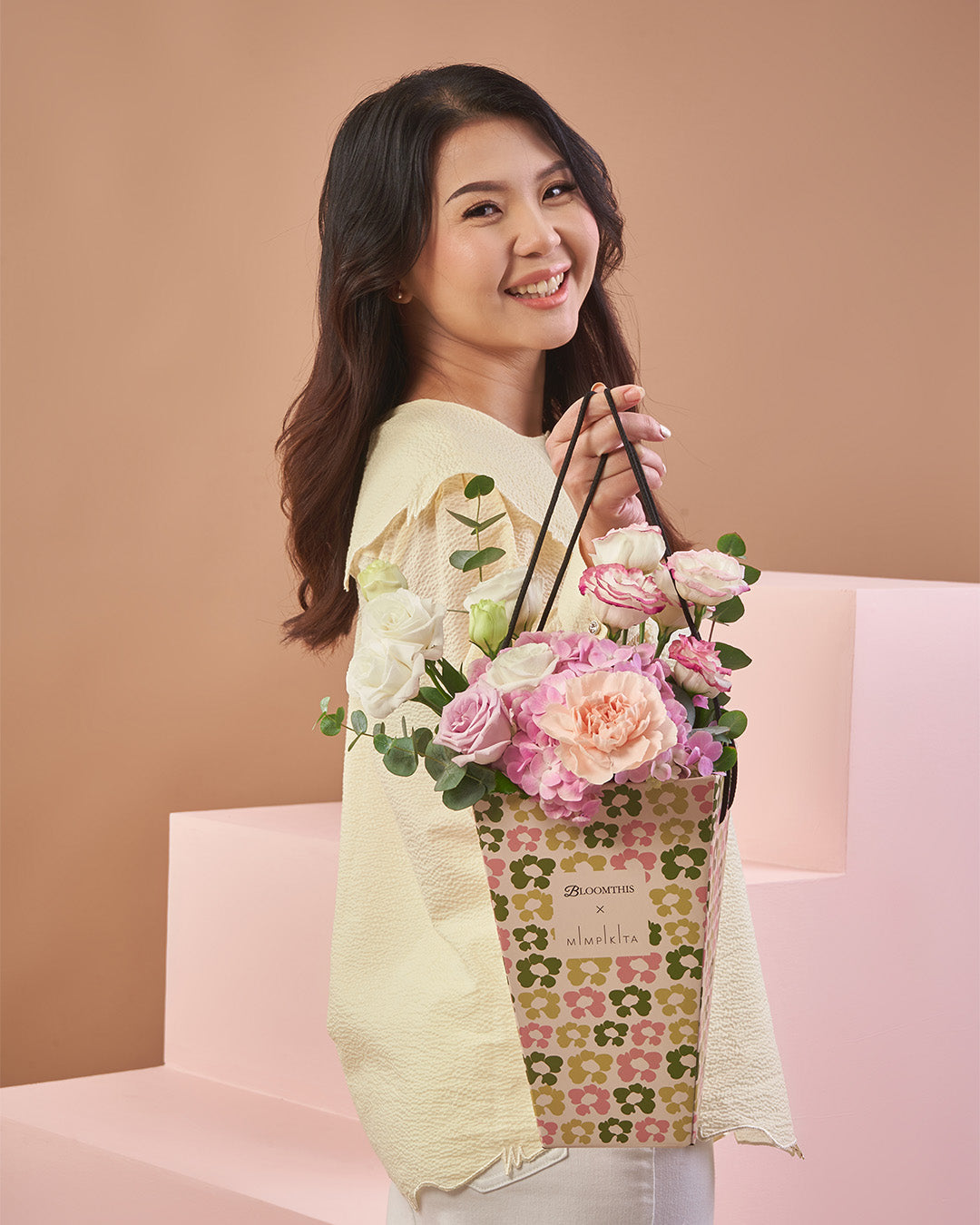 active collection:christmas collection:mimpikita collection:retail collection:retail-kpj-dsh2 collection:retail-pj resort-bestsellers Type_Hat Box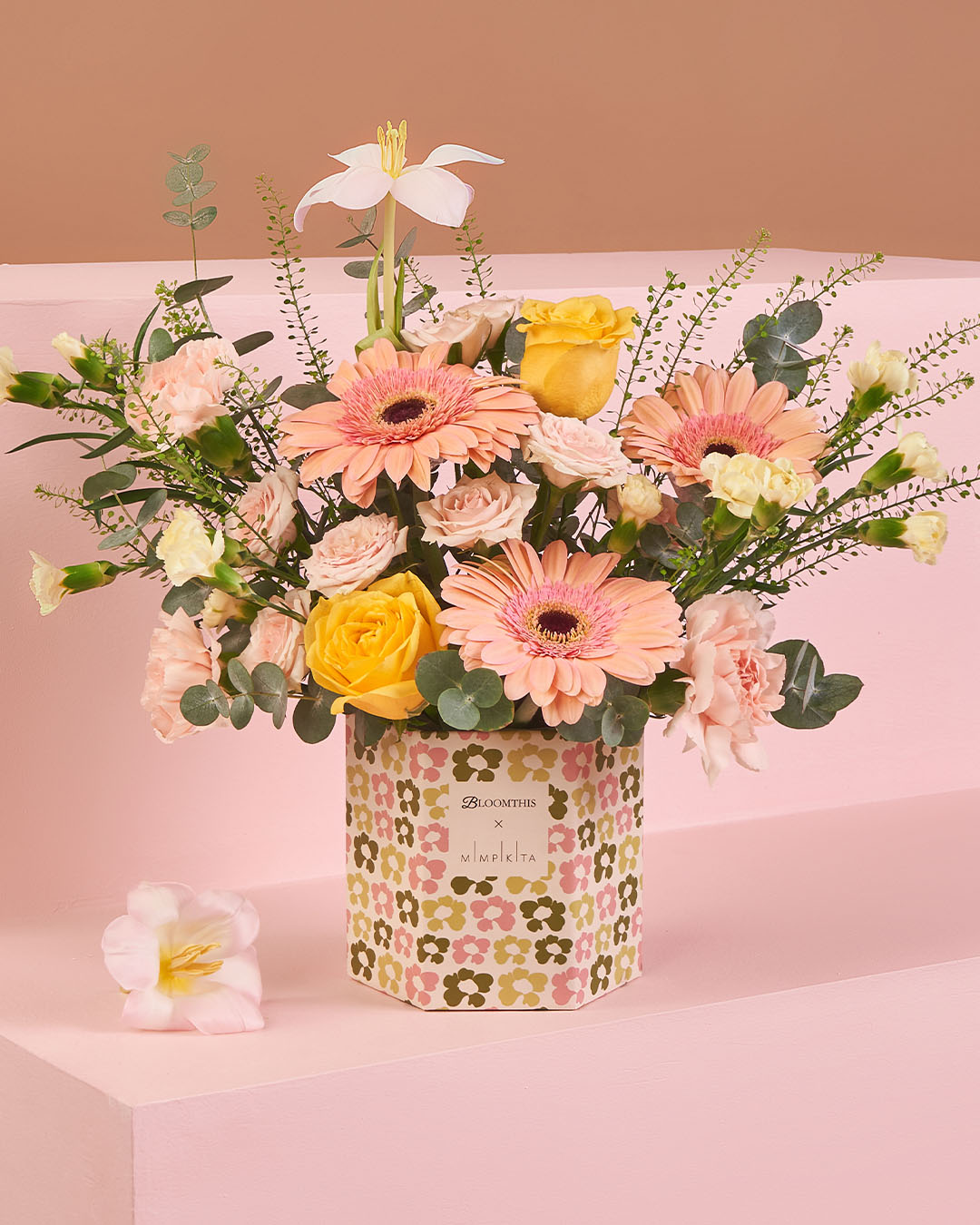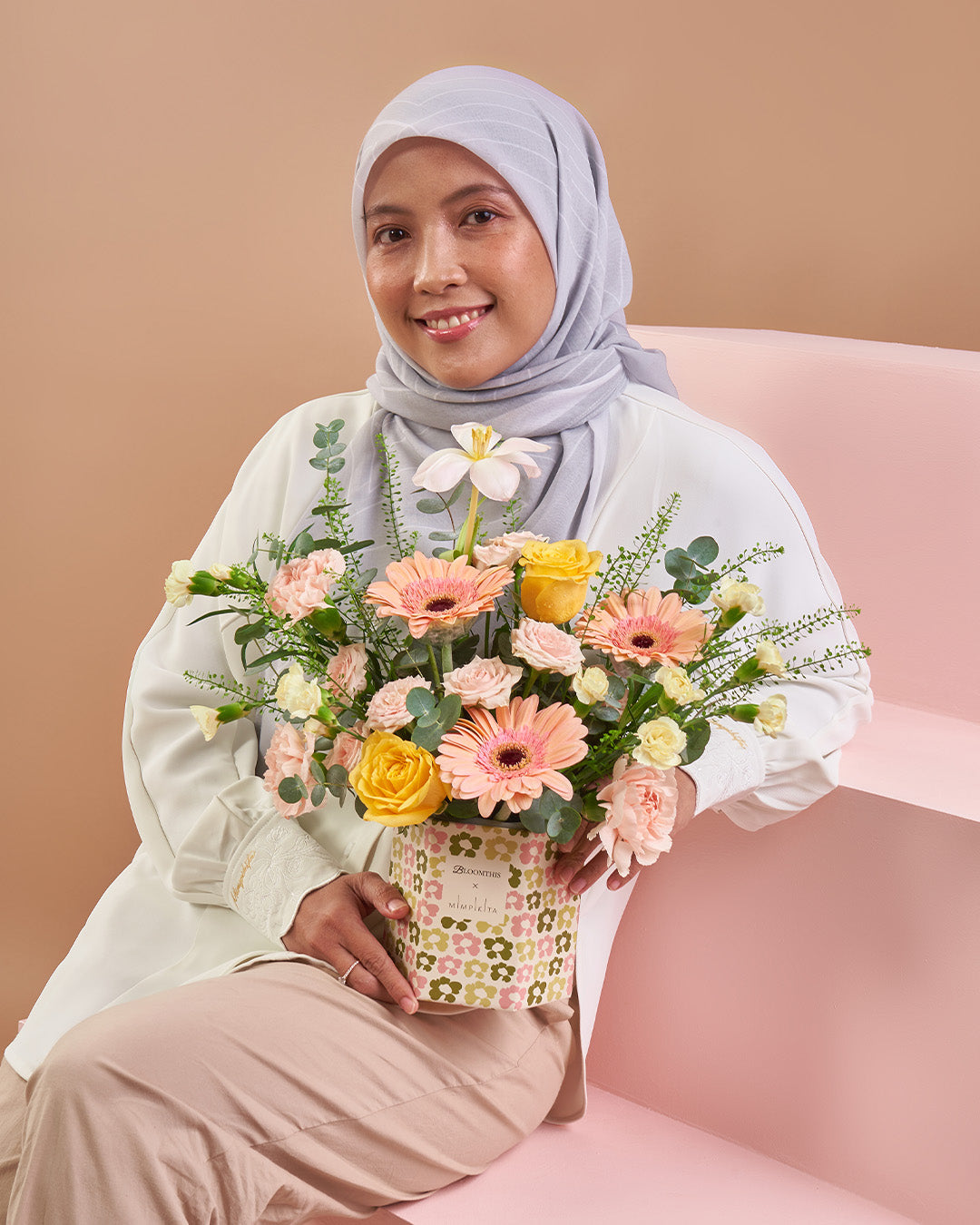 active collection:christmas collection:mimpikita collection:retail collection:retail-kpj-dsh2 collection:retail-pj resort-bestsellers Type_Mini BloomBag