Avoid the 'why you spend money' comments when you have this hamper delivered to your loved ones. The Digestive Health Pack is curated with Shine health products that boost the digestive and immune system. It's a gift that's suitable for any time, any day.
ITEMS INCLUDED
1x Shine Tropical Multizyme (10x 2 g)
1x Shine Efiedo Orange Juice Powder (10x 2 g)
1x Shine Clenza Tea (20x 2 g)
PERFECT FOR
Birthday, Friendship, Just Because, For Him, Congrats, Apology, Anniversary, Thank You, Get Well
COMES WITH
Free Gift Bag
Free Message Card
Free Delivery (
more info
)
DETAILS
Ingredients:
Shine Tropical Multizyme
Orange Powder, Pineapple Powder, Papaya Powder, Premixed Enzyme (Amylase, Bromelain, Cellulase, Diastase, Invertase, Lactase, Lipase, Peptidase, Protease), Fructo-oligosaccharide (FOS), Orange Flavour, Beta Glucan from Brewer's Yeast, Apple Cider Vinegar
Shine Efiedo Orange Juice Powder
Bifidobacterium longum BB536, Galacto-oligosaccharide (GOS), Isomaltulose, Orange Juice Powder
Shine Clenza Tea
Rosemary, Cassia Angustifolia, Orange Peel, Coriander Seed. Buckthorn Bark, Rosehips
Take care of your hamper! Here's some tips and instructions from our gifting experts to care for your BloomThis hamper products.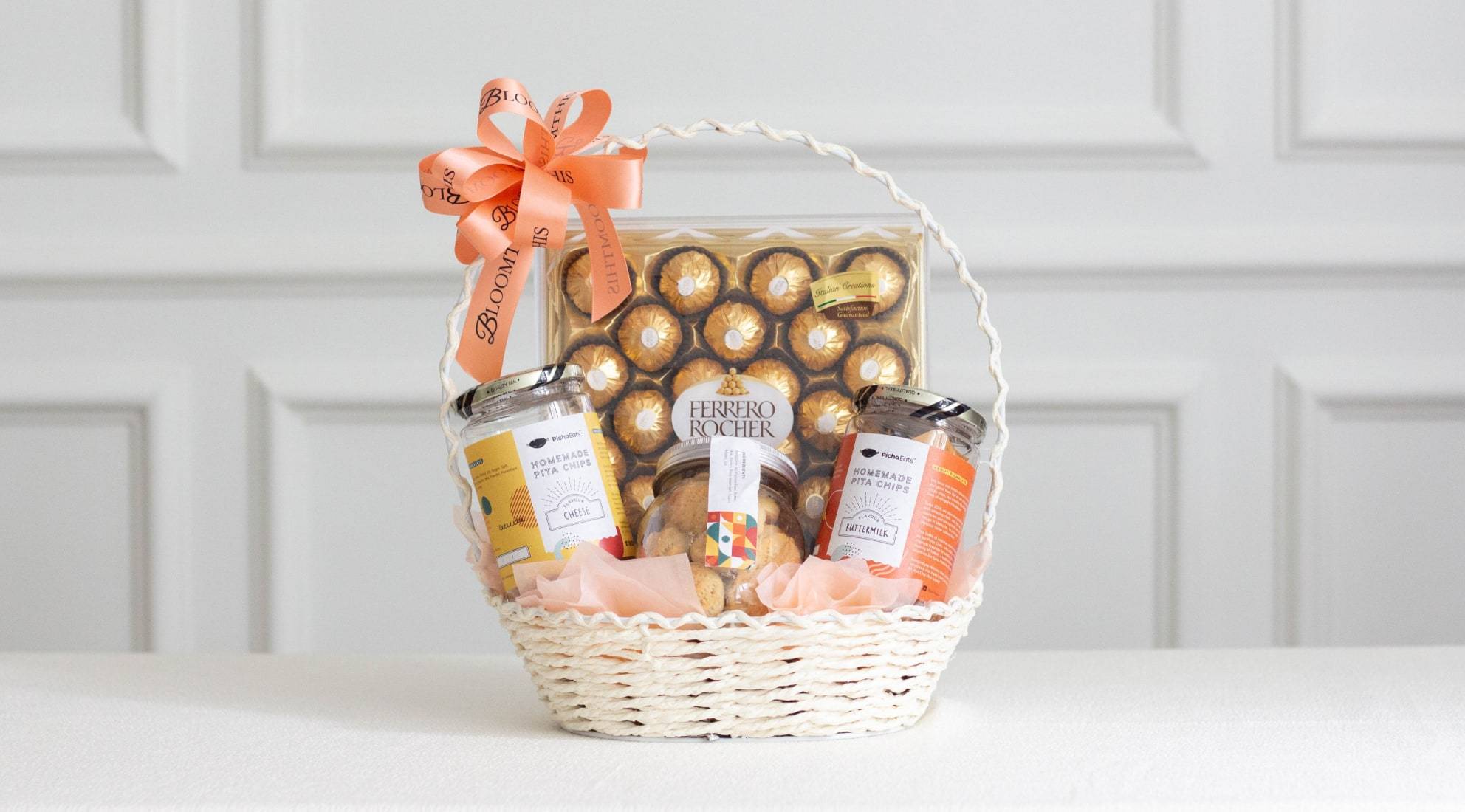 Treat yourself or your loved ones with our curated hampers.
1. Place in a cool & dry area
Store your hamper in a cool and dry room or shaded area. Avoid direct sunlight, extreme heat, dust and water. All of these conditions may spoil your hamper.
2. Read and follow the storage & consumption instructions
Your hamper may come with unique items like health supplements, chocolates, snacks, beverages and etc. For these items, do read the storage and consumption instructions provided with your items to care, store and consume them properly.
Send a gift with popular picks from our hamper collection.