She's courageous, reliable and an inspiration to all. She's Athena. Named after the goddess of wisdom, this beautiful dried flower bouquet will lift the spirits of your loved ones. Pop her by the bed or on the desk, and let in the good vibes.
SIZE
23 cm (L) x 17 cm (W) x 35 cm (H)

STEMS INCLUDED
Tinted Baby Blue Dried Cardus, Tinted Pink Dried Helichrysum & Tinted Baby Blue Dried Hydrandea
PERFECT FOR
Decor, Friendship
LIFESPAN
1 month onwards
COMES WITH
Free Message Card
Free Delivery (more info)

Want to keep your flowers pretty? Here's some tips and instructions from our flower experts to care for your BloomThis dried flowers.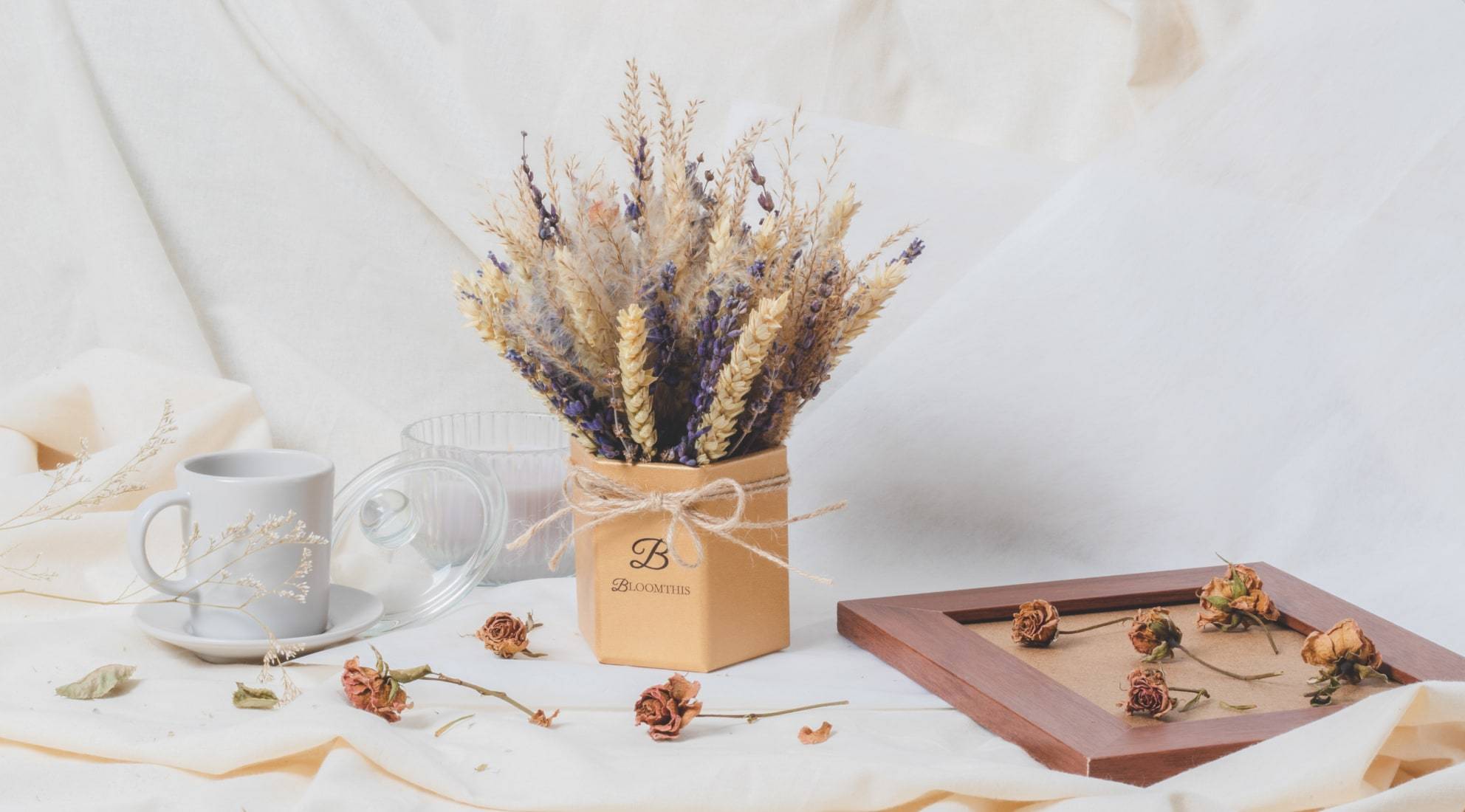 Place your dried flowers by the window to enjoy a beautiful silhouette.
1. Place in a cool & dry area
Place your flowers in a cool and dry room or shaded area. Avoid direct air-conditioning, direct sunlight, extreme heat, dust and water. All of these conditions may make your dried flowers fade and brittle.
Dust your dried flowers occasionally by either spraying compressed air (usually found in hardware stores in a can) or by using a hair dryer set on a low speed with 'no heat'. Make sure to keep a suitable distance from the flowers so that the air flow will not be too strong.
Send a gift with popular picks from our dried flower collection.