Flower Cake Care & Serving
Wondering how best to store your BloomThis flower cake? Here's some tips and instructions from our flower experts and pâtissières to keep and serve your BloomThis flower cake.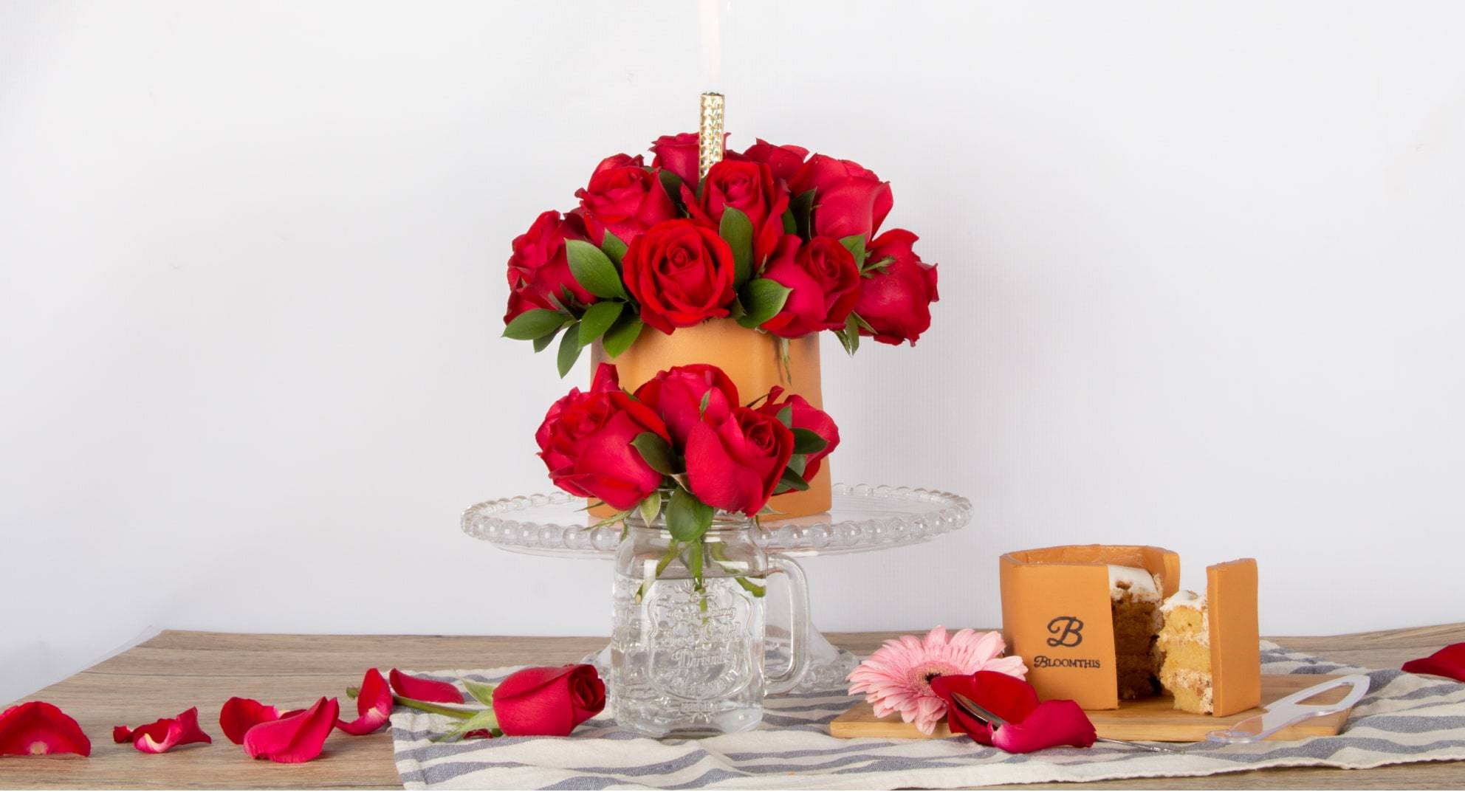 We use fresh flowers to deco our cake and they're safe for contact with food but please do not eat them.
If you have a BloomThis Hat Box Flower Cake, do not refrigerate it. These pretty cakes are made from fondant and do best at normal room temperature. Refrigerating the cake will cause it to 'sweat' and emit water droplets. However, feel free to place it in an air-conditioned room if you'd like.
As pretty as the flowers atop your BloomThis Hat Box flower cake looks, they're not meant to be eaten. And yes, they're real flowers :) Just pick them off the cake, remove the aluminium wraps and arrange them in a small vase with clean water.
After removing all the flowers, cut the cake in any way you like with the included cake knife. And yes, the part that looks like a brown hexagonal box is actually the cake. Serve a slice on your favourite plate and pair with a fine Darjeeling or Earl Grey tea.
Send a gift with popular picks from our flower cake collection.
Grow Your Flower Knowledge
Want more tips? Subscribe to receive flower news, updates, access to exclusive deals and more.