Give your home tropical vibes with the palm leaf potted plant. You may not be on holiday, but with enough of these palm leaves, you can pretend you're sipping margaritas on the beach.
AVAILABILITY
Klang Valley only
CHARACTERISTIC
Pet friendly
Air cleaner
DIFFICULTY LEVEL
Best for beginners
LIGHT REQUIREMENT
Bright indirect sunlight
WATERING REQUIREMENT
Keep soil moist
Want to keep your plants pretty? Here's some tips and instructions from our plant experts to care for your BloomThis plants.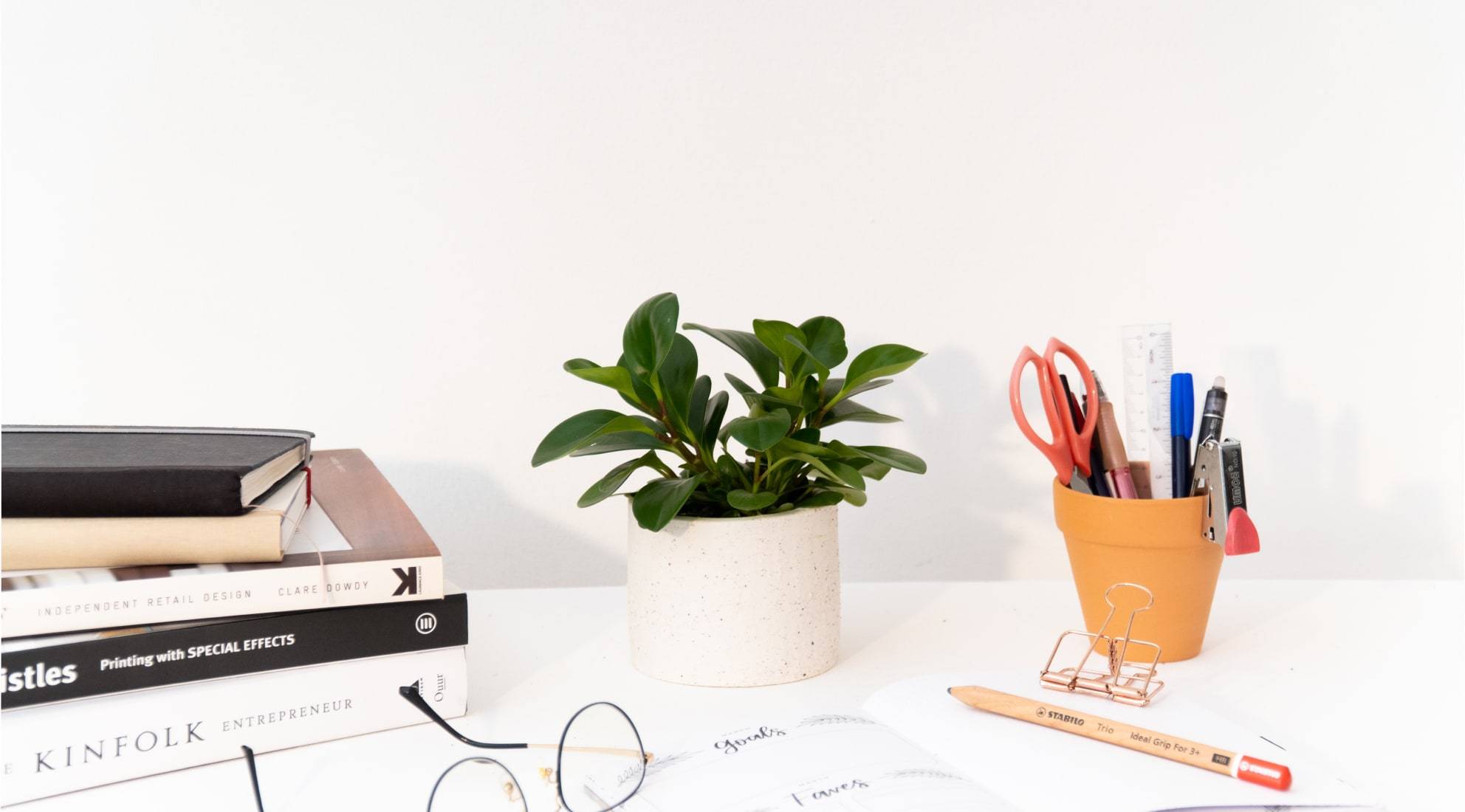 Keeping your plant alive and happy isn't impossible, it just takes love, care and patience.
1. Place in a bright area
Place your plant in a bright but shaded room or area. Avoid direct sunlight and extreme heat as it may make your plant wilt. If you're placing your plant beside a window, turn your pot around to ensure even light coverage to all areas of the plant.
Feel the soil of your plant, near the edge of the pot. If it feels dry and/or your plant's leaves are browning and shrivelling up, it's time to water your plant. Water your plant with clean tap water until water begins to run out of the hole at the bottom of the pot and the soil feels damp and soft. Remember to water only the soil and avoid 'watering' the plant or it's leaves.
As a general guide, you can fertilise your plants once a month or when your plant is flowering or growing. Instead of using industrial fertilisers, you can use used coffee power as a substitute.
4. Keep pets & babies away
If you have a pet and/or babies, be cautious about the type of plant you purchase. Certain plants may cause allergic reactions that may be fatal. For more info on your particular plant, you can learn more on its product page by visiting our Plant Collection or searching for your plant with the search function on our website.
5. Learn about your plant
How to be a better plant parent? Plants are living beings and they benefit from love and care. Be observant and attentive, read up more on your plants and take the proper care when needed.
Send a gift with popular picks from our plant collection.
Our delivery services are back to normal! We're now offering free same-day delivery if you make your order before 3.30 pm and delivering to most major areas in Kuala Lumpur, Selangor, Penang and Johor Bahru.
Same-day deliveries are available from Mon - Sun for orders made by 3.30 pm within Kuala Lumpur, Selangor, Johor Bahru and Penang (the cutoff time for Sun delivery in Penang is on the Sat before 3.30 pm); while our subscription boxes are delivered weekly on Thursdays. Our standard delivery services are completed between 10 am - 6 pm. Unfortunately, time-specific deliveries are currently unavailable to ensure fairness to all our customers and maintain efficiency in our operations. Deliveries are available for any addresses within Kuala Lumpur, Selangor, Penang and Johor Bahru. However, there is an additional surcharge for delivery in Penang (Mainland) based on your delivery area that will automatically shown during checkout.
We recommend having the flowers delivered to an address where you or your recipient will be present on your delivery date to ensure flower freshness and avoid any unforeseen circumstances. Should you or your recipient fail to receive the flowers, a re-delivery service is available at an additional cost depending on your recipient's location. Our special delivery team will deliver your flowers by hand.
We take great pride in ensuring that our flowers are delivered on time and in great condition. However, if you ever face a problem or delay with your delivery, please reach out to our friendly customer service team at contact@bloomthis.co or call +60126890215
For our full delivery policy, please see our Terms & Conditions.